The 9 Highest-Yielding Warren Buffett Dividend Stocks
Warren Buffett's Berkshire Hathaway owns dozens of dividend stocks. Here are the highest yielders, all of which deliver at least 3%.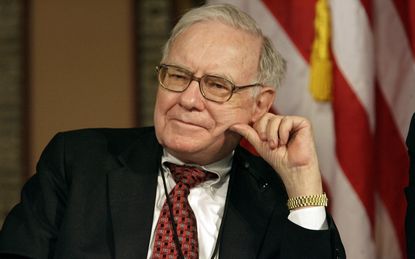 (Image credit: Getty Images)
Berkshire Hathaway (BRK.B (opens in new tab)) famously doesn't pay dividends – it has better things to do with its shareholders' cash – but Chairman and CEO Warren Buffett sure loves collecting them. In 2018 alone, Berkshire raked in $3.8 billion in dividends – "a sum that will increase in 2019," Buffett said in the annual letter.
The great majority of the stocks in Berkshire's portfolio are dividend stocks. And, indeed, all of its top 10 holdings – from Apple (AAPL (opens in new tab)) to Coca-Cola (KO (opens in new tab)) to American Express (AXP (opens in new tab)) – pay a cash distribution.
Buffett has never been one to reach for yield, but a number of Berkshire Hathaway's income-generating equities are quite generous by today's standards. As of Aug. 26, nine of Warren Buffett's dividend stocks sported yields of at least 3%. (For comparison, the yield on the S&P 500 is just below 2%.)
After excluding names that are now negligible parts of Berkshire Hathaway's portfolio – namely, United Parcel Service (UPS (opens in new tab)) – these are the Warren Buffett dividend stocks with the highest yields.
Stock prices and other data are as of Aug. 26. Holdings are as of June 30. Stocks are listed by dividend yield, from lowest to highest. Dividend yields are calculated by annualizing the most recent quarterly payout and dividing by the share price. Sources: Berkshire Hathaway's SEC Form 13F filed Aug. 14, 2019, for the reporting period ended June 30, 2019; and WhaleWisdom.