5 Small-Cap Stocks to Buy for Big Dividend Potential
It's well-known that small-cap stocks are a good place to look for above-average growth.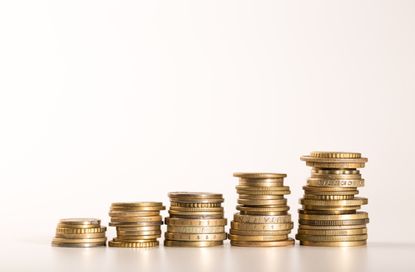 (Image credit: iStock)
It's well-known that small-cap stocks are a good place to look for above-average growth. But did you know they can provide substantial dividends, too?
Small caps – typically considered to be companies with market capitalizations between $300 million and $2 billion – tend to be riskier bets with greater potential for price appreciation than their larger-cap peers. But traditionally, they are not known for generous dividends. Some small companies simply can't afford to pay a dividend. And many of those that can instead prefer to invest that cash in growing their nascent businesses rather than returning it to shareholders.
But several small-cap stocks with healthy growth prospects also pay steady, ample dividends. They are less common, to be sure, but they do exist.
The Russell 2000 index is an oft-used benchmark for small-cap performance. Companies in the index have an average market value of about $2 billion. High income production is rare in the bunch, though – of the roughly 865 dividend-paying stocks in the index, fewer than 250 of them yield at least 3% (which is what passes for generous in these days of low interest rates).
Total return comes down to share-price performance plus dividends, so it stands to reason that small caps with strong growth forecasts and sizable dividends should be solid investments over time. And a dividend yield of at least 3% helps mitigate the risks inherent in betting on smaller companies. With that as our starting point, check out five of the best small-cap stocks for growth and dividends.
Data is as of Oct. 11, 2017. Companies are listed in alphabetical order. Analysts' ratings provided by Zacks Investment Research. Click on symbol links in each slide for current share prices and more.
Senior Investing Writer, Kiplinger.com
Dan Burrows is Kiplinger's senior investing writer, having joined the august publication full time in 2016.
A long-time financial journalist, Dan is a veteran of SmartMoney, MarketWatch, CBS MoneyWatch, InvestorPlace and DailyFinance. He has written for The Wall Street Journal, Bloomberg, Consumer Reports, Senior Executive and Boston magazine, and his stories have appeared in the New York Daily News, the San Jose Mercury News and Investor's Business Daily, among other publications. As a senior writer at AOL's DailyFinance, Dan reported market news from the floor of the New York Stock Exchange and hosted a weekly video segment on equities.
Once upon a time – before his days as a financial reporter and assistant financial editor at legendary fashion trade paper Women's Wear Daily – Dan worked for Spy magazine, scribbled away at Time Inc. and contributed to Maxim magazine back when lad mags were a thing. He's also written for Esquire magazine's Dubious Achievements Awards.
In his current role at Kiplinger, Dan writes about equities, fixed income, currencies, commodities, funds, macroeconomics and more.
Dan holds a bachelor's degree from Oberlin College and a master's degree from Columbia University.
Disclosure: Dan does not trade stocks or other securities. Rather, he dollar-cost averages into cheap funds and index funds and holds them forever in tax-advantaged accounts.