The 5 Best Value Funds to Buy Now
Want to beat the market?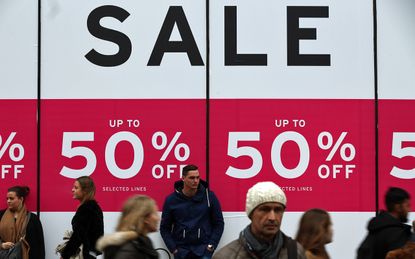 (Image credit: Getty Images)
Want to beat the market? Academic work for decades has pointed the way: Invest in value stocks — stocks that are cheap relative to their earnings, cash flow or assets.
Since 1940, value stocks have beaten the broad stock market by an annualized 4.5 percentage points per year, according to The Leuthold Group, an investment research firm. But over the past 10 years, growth crushed value. The Russell 1000 Growth index topped the Russell 1000 Value index by an average of 3.5 percentage points annually.
What happened? Scott Opsal, a Leuthold analyst, cites earnings growth and price-to-earnings ratios. From July 31, 2008, through March 31, 2018, the growth index's P/E rose 53% while the value index's P/E expanded just 14%. Meanwhile, from the value index's peak in May 2007 through March 31, earnings per share rose just 16% compared to 46% for the growth index.
Drilling deeper, about one-quarter of value stocks are financials, which were slaughtered from 2007-09 and continued to lag for years afterwards. The second largest sector in value is energy, which tumbled over the past four years. Meanwhile, technology — which has soared since the end of the last bear market — makes up 35% of the growth index. "There are no FAANGs in value, just FAANG victims," says Russell Kinnel, director of fund manager research at Morningstar, referring to the FAANG stocks Facebook (FB (opens in new tab)), Amazon.com (AMZN (opens in new tab)), Apple (AAPL (opens in new tab)), Netflix (NFLX (opens in new tab)) and Google parent Alphabet (GOOGL (opens in new tab)).
Value stocks remain a sensible way to invest. And now that two of the biggest value sectors have cleared major hurdles, they could finally turn the tide against growth. Here are five top value funds to buy if you want to harness the power of a good bargain.
Data is as of June 18, 2018.
Contributing Columnist, Kiplinger.com
Steve has been writing for Kiplinger's for more than 25 years. As an associate editor and then senior associate editor, he covered mutual funds for
Kiplinger's Personal Finance
magazine from 1994-2006. He also authored a book,
But Which Mutual Funds?
In 2006 he joined with Jerry Tweddell, one of his best sources on investing, to form
Tweddell Goldberg Investment Management
to manage money for individual investors. Steve continues to write a regular column for Kiplinger.com and enjoys hearing investing questions from readers. You can contact Steve at 301.650.6567 or sgoldberg@kiplinger.com.