Investments That Should (And Shouldn't) Go Into Your IRA
An Individual Retirement Account (IRA) is a tax-advantaged home for your retirement investments.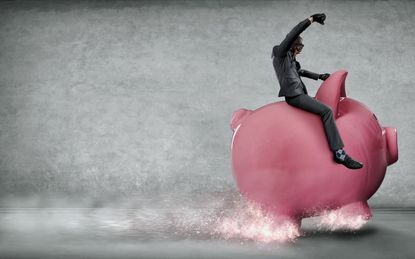 (Image credit: Getty Images)
An Individual Retirement Account (IRA) is a tax-advantaged home for your retirement investments. Spared annual interruptions by the IRS to collect taxes on your earnings, your nest egg can grow faster than in a taxable brokerage account. Another potential benefit is that when you start drawing from your IRA years down the road, your tax bracket may be lower than when you were stocking your money away.
However, not everything belongs in an IRA.
The types of investments that work best offer periodic cash flows, whether it is in the form of interest payments, dividends or even capital gains, realized or unrealized. It all points to why investors open an IRA in the first place: to build wealth for retirement, not to speculate.
Read on to learn more about a few investments that belong in an IRA, and a couple that don't.
1/5
Bonds Belong
Bonds essentially are loans made by an investor to a country, corporation or other entity. They make regular interest payments and return the principal value at the end of the loan's term (maturity).
"High-yield" or "junk" bonds are an excellent type of bond to hold in an IRA. These are debt issues that have received credit ratings below investment-grade, which can reflect short-term risk or serious long-term financial trouble within a company or sovereign state.
Some non-investment-grade bonds*, while considered riskier than investment-grade bonds, still are likely to pay their interest and return principal. They tend to yield more to entice investors to take on that added risk. Investors can de-risk somewhat by purchasing high-yield bond funds, which hold numerous debt issues, providing diversification and protection against single defaults.
Income from most bonds and bond funds (junk or not) are taxed at ordinary income tax rates at the federal level, and sometimes the state level. However, investors who hold bonds in an IRA avoid taxes on this interest until they start to withdraw, which means they can reinvest the income for years and enjoy higher rates of compound growth.
* Ratings for less speculative non-investment-grade bonds are "BB+, BB and BB-" (Standard & Poor's, Fitch) or "Ba1, Ba2 and Ba3" (Moody's). Bonds rated lower than that may not be appropriate for retirement plans.
2/5
Municipal Bonds Don't
Municipal bonds, also known as "munis," are debt obligations issued by state and local governments, and they inherently enjoy a few tax benefits. While capital gains from munis are subjected to federal, state and local taxes, interest payments usually are exempt from federal taxes. State and local authorities also exempt them from taxation, though usually only to investors living in the state in which the bonds were issued.
There is no restriction against putting municipal bonds in an IRA. However, munis typically offer lower interest rates than bonds of similar maturities because of their tax advantages. Putting them in an IRA adds little if no extra tax benefit.
Martin Walcoe, Executive Vice President of Sales Development at David Lerner Associates, points out one exception: Some municipal bonds are subject to the alternative minimum tax because they are issued to finance a project or activity that does not provide a major benefit to the public (say, a local sports facility). Because they may offer higher interest rates than traditional munis, Walcoe said investors sometimes put these bonds in tax-advantaged retirement accounts to avoid that levy.
3/5
Equities Belong
Equities, or stocks, represent fractional ownership in a company. Investors hope to either participate in the growth of the business, collect income payments – called dividends – at regular intervals throughout the year, or both.
Any long-term retirement plan typically will hold both types of stocks, and both investments can take advantage of an IRA's deferred taxation.
Some critics recommend against holding stocks in IRAs. Why? Because most dividends they pay and capital gains they produce get favored treatment when earned in taxable accounts. A long-term gain realized in a taxable account, for example, can be taxed as low as 0% and no higher than 23.8%. If earned in an IRA, there's no tax as long as the money remains in the account. But all withdrawals are taxed at ordinary tax rates as high as 39.6%. Those who oppose investing in stocks inside IRAs point out the wide discrepancy in rates.
But, because long-term investing for retirement relies heavily on stocks — due to their historic superior performance over bonds or cash as well as for diversification — stocks do belong in your IRA.
4/5
Annuities Don't
Annuities have the same IRA problem as muni bonds: They're already tax-favored investments. Tucking them inside the IRA tax shelter gives you no extra protection from the IRS.
Annuities are insurance products that grow at either a guaranteed rate or according to the performance of mutual-fund-like investments you choose. But whether inside or outside an IRA, the earnings grow tax-deferred. The taxman doesn't get a crack at the earnings until you withdraw the money.
5/5
Real Estate Belongs … And It Doesn't
There are two ways to hold real estate in an IRA, one with more advantages than the other:
REITs: Real estate investment trusts (REITs) are publicly traded entities that allow people to invest in real estate via the stock market. These companies typically own and/or operate real estate, but sometimes invest in real estate "paper" such as mortgage-backed securities. REIT dividends often are higher than many standard equities' payouts, and adding REITs to your IRA can provide important diversification.
Physical real estate: You can directly invest in real estate via an IRA, but not every IRA custodian allows this type of investment. You must find a custodian that provides self-directed IRAs, which allows more types of investments (including real estate) than other IRAs. Just be warned: Holding real estate with an IRA comes with several caveats and negates certain tax benefits, such as deducting property taxes or mortgage interest.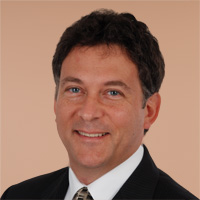 Contributing Writer, Kiplinger.com
Michael Kahn, CMT (Chartered Market Technician) has been writing about the markets since 1986. He is the author of three books on technical analysis published in five languages. His specialty: jargon-free analysis accessible to everyone. He has contributed to many leading financial media including Barron's Online, MarketWatch and Nightly Business Report and was the Chief Technical Analyst for BridgeNews.