The Dogs of the Dow 2019: 10 Dividend Stocks to Watch
The "Dogs of the Dow" is a simple but successful value investing strategy that many on Wall Street swear by.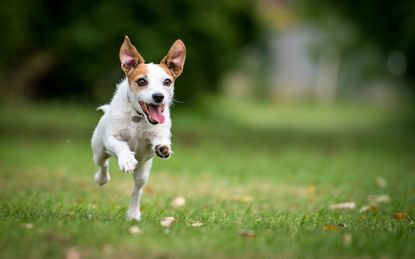 (Image credit: Getty Images)
The "Dogs of the Dow" is a simple but successful value investing strategy that many on Wall Street swear by. It's easy: At the beginning of the year, buy the 10 highest-yielding dividend stocks in the Dow Jones Industrial Average. Hold them for a year. Next year, rinse and repeat.
While this does result in higher-than-average income, the investment case really is a value one. The idea: A high dividend yield – in the kind of rock-solid blue-chip stocks the Dow tends to hold – implies that shares are oversold. Meanwhile, the continued payment of dividends shows that management remains confident in the company's earnings. Investors thus should profit both from an above-average yield, as well as an eventual recovery in share prices once Wall Street realizes its selling has gone too far.
How well does the strategy work? In 2018, the Dogs of the Dow lost just 1.5% on average versus a 5.6% decline for the Dow and a 6.2% drop for the Standard & Poor's 500-stock index. The win marked the Dogs' fourth consecutive year of outperformance. And already in 2019, some Dogs are baring their fangs.
Here are the 10 dividend stocks that make up the Dogs of the Dow, listed in order of their dividend yields as of the start of 2019. We also list their current yields, which have shifted a bit in the first few days of this year's trading.
Data is as of Jan. 17, 2018. Dividend yields are calculated by annualizing the most recent quarterly payout and dividing by the share price.
Contributing Writer, Kiplinger.com
Email: ken.berman@gorillatrades.com
Website:
gorillatrades.com
(opens in new tab)
LinkedIn:
Gorilla Trades
(opens in new tab)
Phone: (866) 222-6639
Ken Berman has been buying and selling stocks since he was a teenager and met with early success trading then-fledgling biotech stocks like Amgen, Biogen and Immunex. He later became a broker and worked for two wire houses, where he developed a proprietary system for buying and selling equities. In 1999, Mr. Berman formalized his method under the Gorilla Trades name and now has subscribers in the U.S. and 55 other countries around the world.