7 Hidden College Costs
When budgeting for your prospective college student's four years on campus, it's easy (and perhaps tempting) to think your costs are limited to the line-item expenses—tuition, fees, room and board, and books—so helpfully broken down by colleges for you.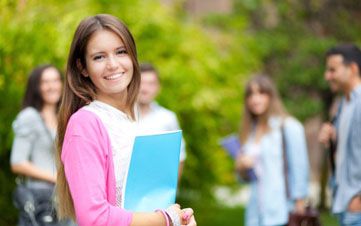 (Image credit: Thinkstock)
When budgeting for your prospective college student's four years on campus, it's easy (and perhaps tempting) to think your costs are limited to the line-item expenses—tuition, fees, room and board, and books—so helpfully broken down by colleges for you. For example, at the University of North Carolina at Chapel Hill, our number-one choice for public-college value, out-of-state tuition is $31,505 per year, administrative/maintenance fees are $1,913, room and board is $10,902, and books are estimated to cost $1,442.
You've probably even weighed your student's daily living expenses—about $2,000 each year for laundry, cell-phone bills, and "anything else you normally spend money on," according to the College Board.
But for many students, the college experience will include a variety of costly budget-busters that families often overlook. Through interviews with college students and campus orientation counselors, we've uncovered several significant college cost "surprises"—from summer storage fees for your stuff to season tickets for the college football team—to help you and your college-bound child set and stick to a reasonable budget. Take a look.
1/7
Joining a Greek Organization
Many club memberships require fees or additional expenses, and Greek life tends to be the most expensive, says Melanie Payne, director of new-student orientation at Indiana University.
For example, at Dartmouth College, in Hanover, N.H., where 51% of all students are in the Greek system, new-member dues (money you pay the first semester you join the chapter) for sororities range from $335 to $647, depending on the chapter. At the University of Michigan, a larger public college, dues for the first semester of sorority membership range from $220 (an unhoused chapter) to $1,753 (a housed, on-campus sorority). For fraternities at small private school Washington and Lee University in Lexington, Va., new members pay an average of $1,567. These new-member fees do not include housing.
In subsequent semesters, active members will generally pay even more. At Payne's IU in 2012, the average paid for per-semester dues by fraternity members who didn't live in a chapter house was $1,000. Members who lived in chapter houses paid, on average, $5,200 per semester. (Think of living in the chapter house as room and board, including meals. At some schools such as the University of Missouri, where renewing sorority members pay an average of $4,003 per semester to live in a chapter house, that's sometimes cheaper than living and eating in the dorms.)
Ask the campus's Greek-life coordinators to give you a specific rundown of fraternity and sorority fees to flesh out your budget. Chapters without houses may be significantly less expensive; dues are generally $200 to $300 per semester. And many Greek chapters have scholarship programs and payment plans for their members, so you may not have to pay the fees all at once.
2/7
Participating in Student Clubs
Student-run club sports programs, which are not affiliated with the NCAA, are popular social endeavors that enable your student to travel to and compete against club teams at other colleges. Dues can run as much as $2,500 per year, according to the Texas A&M Department of Recreational Sports. Club sports with large equipment and field rental costs, such as rowing and hockey, often have the highest fees, but even club soccer and tennis require financial commitments. Tennis on Campus, the governing organization of college tennis clubs, recommends dues of $183 for a four-month semester, or $366 per year. A portion of these costs usually goes toward travel expenses, such as food and hotels, for tournaments.
Other student organizations -- from debate clubs to advertising clubs and so on -- likely will cost less. For instance, at the College of William and Mary, the ballroom dance club costs $15 to $25 per semester. At the University of Wisconsin, dues for the speech team are $50 per semester.
3/7
Tickets to the Big Game(s)
At many schools, attending on-campus football or basketball games is an important part of the college experience—and maybe even a reason why your son or daughter chose to attend a particular college. Students generally get a large discount; still, season tickets for popular sports teams in football alone can range from $72 (Virginia Tech) to $245 (University of Notre Dame). Student season tickets to both basketball and football games at Indiana University are $390. If your child's school is a powerhouse at a popular sport, expect tickets to be more expensive for that set of games.
But students can be frugal and still see great action. Lots of school sports events, such as volleyball or baseball games, have either free or very cheap tickets for students because demand is lower.
4/7
Bringing a Car
A car is one of the 12 things Kiplinger says college students don't need, yet on some campuses more than 90% of students bring their own cars, according to a 2015 U.S. News survey.
Campus parking permits may come with a hefty price tag. Parking permits at Louisiana State University cost $165 per year, or $80 for a semester only. Parking permits for Ohio State University range from $109.20 to $887.76 annually.
Students should be wary of parking in the wrong place: Frequent tickets can add to the cost of a car on campus. Colleges have been cracking down on parking violations, using high-tech means to identify (and boot) frequent violators and/or turn them over to collection agencies. Such violations can hurt your student's credit.
Naturally, if your child uses a car, he'll need to budget for gas, maintenance and insurance, too.
5/7
Traveling to and from Home
How many times each year will your child return home from college? At least two such round-trips, we're guessing. And how many times will you visit your child on campus? Perhaps once a year, on average.
If you and your student are traveling by air, all those flights could easily add up to thousands in travel costs. But even if Junior is road-tripping home, gas and tolls alone can cost hundreds each year. And don't forget hotel costs when you visit campus.
6/7
Moving or Storing Your Student's Stuff
At the end of each school year, your child will have three options: 1) remain near campus throughout the summer, 2) trek home with all his belongings in tow, or 3) return home after moving all the belongings into storage near campus.
If your student stays near campus, budget at least several hundred dollars per month to sublease a room or a full apartment. Visit Trulia.com to see current rental rates for units near campus.
Many companies near college towns are specifically geared toward student summer storage, and are often a bit cheaper than the usual moving service. Some companies provide free boxes, and others may sell you boxes and mattress bags. With CollegeBoxes.com, which serves more than 200 schools in the U.S. and Canada, storing three boxes, a refrigerator, and an unboxed microwave costs about $245 for the whole summer. You can add a supply kit—five boxes, a roll of tape, a marker, five zip ties and ten label pouches—shipped free to you for $40.
Hauling your stuff home each summer will likely be a bit more expensive. U-Haul's rates vary by pickup location and the length of your rental. For example, a 10-foot U-Haul truck used for an in-state move from Indiana University will cost about $125-250, fuel included. For a 600-mile move from Indiana to the East Coast, it could cost $650 or more.
7/7
Business Clothing
Even before your student graduates, he likely will need to upgrade his wardrobe for internships, career fairs and, eventually, job interviews. At Macy's, a typical men's suit can cost about $300, and women's skirt suits typically sell for at least $100. A variety of business-casual and formal business attire for different occasions can add up quickly.
Some schools collect clothing donations to support students attending career fairs. At the University of Kansas and the University of Arkansas, among other schools, the career centers maintain public closets that students may use for free, though small donations to charity are encouraged. Arkansas even offers vouchers for alterations costing up to $50 at local dry cleaners.
Intern, Kiplinger's Personal Finance
Kruppa is an intern at Kiplinger's Personal Finance through the American Society of Magazine Editors 2015 summer internship program. He is a senior at Rice University majoring in economics and English, and he was editor in chief for the Rice Thresher as a junior. He previously interned at a small investment bank in Austin, Texas, that serves middle market companies.