5 Great Ways to Make Money in Direct Sales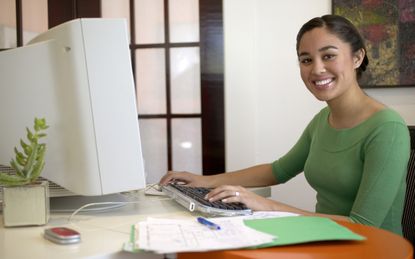 (Image credit: Thinkstock)
In your quest to earn extra cash, few opportunities are as flexible as selling products -- from makeup to wine -- directly to consumers for established companies building networks of sales consultants across the country.
Unlike franchise opportunities (opens in new tab), which can have start-up costs of $30,000 or more, direct-sales gigs generally require an initial investment of about $100. And unlike part-time jobs, direct selling lets you set your own hours and work from home.
The number of Americans trying their hand at their own direct-sales business is on the rise, up nearly 6% from 2012 to 2013 to a total of 16.8 million people, according to the Direct Selling Association (opens in new tab) (DSA), a Washington, D.C.-based national trade association that represents direct-sales companies. Some folks are selling to generate extra cash to make ends meet, while others make a full-time living from direct sales. Some might have a short-term financial goal in mind, such as saving for a family vacation, says Paul Skowroneck, senior vice-president of public affairs for DSA. The direct-sales consultants we interviewed for this story earn from $200 to $10,000 each month, depending on the types of products they sell, the hours they put in, and the number of personal recruits working on their behalf.
But beware the downsides to direct sales. In most cases, you'll need to invest in product inventory to showcase at in-home events to prospective customers. If you're not committed to selling in the long term, you could easily spend more on inventory than you earn on sales. Another concern: Most direct-sales companies encourage their consultants to enlist other salespeople as a way to significantly boost their own earnings -- a practice known as multilevel marketing. Ultimately, whether you become a top earner or make very little money is largely dependent on how many others you've recruited rather than your own sales performance, warns Robert FitzPatrick, president of the consumer watchdog site PyramidSchemeAlert.org (opens in new tab).
The direct-sales companies profiled here are all DSA members, have been operating for at least 10 years, have reasonable start-up costs (the national average is $106), have no inventory requirements, and offer commissions of at least 10% on personal sales. Kiplinger interviewed at least one sales consultant from each company. Check them out.
Online Editor, Kiplinger.com
Browne Taylor joined Kiplinger in 2011 and is a channel editor for Kiplinger.com covering living and family finance topics. She previously worked at the Washington Post as a Web producer in the Style section and prior to that covered the Jobs, Cars and Real Estate sections. She earned a BA in journalism from Howard University in Washington, D.C.