What Long-Term Care Insurance Policyholders Need to Know
Long-term care insurance can be confusing at times, so here are some insights about premium increases, when you can use your benefits and other issues.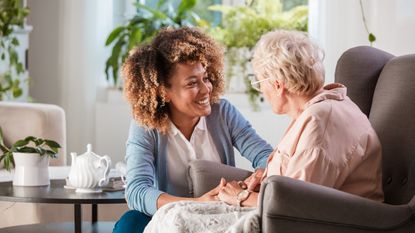 (Image credit: Getty Images)
About 7.5 million Americans have some form of long-term care insurance (LTCI), which is a policy that helps cover the daily living costs associated with health diagnoses not covered by standard health insurance. This coverage is crucial to people who experience a health crisis that dramatically affects their way of living, such as Alzheimer's or mobility issues.
LTCI policyholders have significantly more options when it comes to housing or in-home health care than people who don't. If you are lucky enough to have LTCI coverage, you may have questions about your policy. As someone who specializes in helping older adults prepare for their next phase of life, I'm often asked questions about LTCI. Based on some of the most common concerns I hear, I hope these insights below provide you with the necessary guidance to plan ahead for your future.
What Should I Do When My LTCI Premium Increases Each Year?
Keep your policy. Too many people drop their LTCI policies because they are upset by a 20% premium increase. After paying LTCI premiums for 20 or even 30 years, it's hard to swallow increases, but the alternative of self-paying for assisted living or nursing home care can be even more costly. Instead, ask your LTCI company to reduce portions of your benefits rather than increase premiums. You can also ask your insurance company to run proposed tradeoff comparisons. Before dropping your policy, consider one of three options:
Subscribe to Kiplinger's Personal Finance
Be a smarter, better informed investor.
Save up to 74%
Sign up for Kiplinger's Free E-Newsletters
Profit and prosper with the best of expert advice on investing, taxes, retirement, personal finance and more - straight to your e-mail.
Profit and prosper with the best of expert advice - straight to your e-mail.
How much do you need to reduce your daily benefit to keep your premiums steady?
What happens to the premium if the total coverage pool is reduced from a five-year, $400,000 coverage cap to a three-year, $250,000 cap?
What happens to the premiums with a reduction in inflation benefits from a 5% compounding feature to a 3.2% compounding rate?
Call the customer support phone number provided in the premium increase notification to discuss what options are available beyond what is initially presented. And make a point to know what the deadlines are for you to make a decision. Most of these premium increase notifications have a default election of the increased premium that goes into effect unless you elect differently.
When Can I Start Using My Long-Term Care Insurance Policy?
You need to meet certain criteria to activate your policy, like cognitive impairment, including Alzheimer's and other forms of dementia. You can also make an LTCI claim if you cannot perform two or more activities of daily living (ADLs) for at least 90 days. ADLs are bathing, dressing, continence/toileting, eating and transferring.
Your contract may have a waiting or elimination period (typically 90 to 100 days) before benefits are paid, so you will be responsible for all costs from when you first claim LTCI and when the elimination period ends.
Note that premium payments stop when you are in a claim period, which means you will not need to make any payments while you are receiving care.
Can I Use My Long-Term Care Insurance Policy If I Need Care at Home?
Each LTCI policy has slightly different terms for where care can take place. Your policy may pay different amounts depending on the location of the services (i.e., your home, assisted living community, nursing home). You need to read your policy to see if it covers home care aides, home health aides, care in assisted living or only care in nursing homes.
Note that if you choose home health aides or home care aides, you still must first meet the criteria for LTCI policies of cognitive impairment or needing assistance with at least two activities of daily living (mentioned above).
Why Do I Need to Worry About Long-Term Care Costs When I Have Long-Term Care Insurance?
"My long-term care costs are fully covered because I have long-term care insurance" is a statement I hear too frequently. Unfortunately, as this image illustrates (Source: Lifecare Affordability Plan), long-term care insurance covers only a portion of long-term care costs and services.
According to Genworth, the national average cost for assisted living is $54,000 annually, home health aides cost $62,000 annually, and nursing homes cost $108,000 annually. In some areas, the nursing home costs start much higher. Therefore, if you have an LTCI daily benefit of $200, it will only pay a portion of a $9,000 monthly fee.
The most frequent advice I give about long-term care insurance policies is: Read your policy. Too often, policyholders do not have a firm grasp of what coverages they have or how the policies work. Sometimes the policies themselves have been lost, and the only connection the policyholders have with the coverage is the annual premium notices.
If you lost your policy, get a new copy and take the time to understand your LTCI policy components. Call your long-term care insurance company and ask questions to be sure you understand what you have been paying for.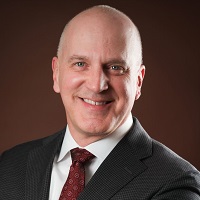 Senior Partner, Signature Estate & Investment Advisors
Financial adviser Tom West, CLU®, ChFC®, AIF®, founded Lifecare Affordability Plan (LCAP) to address a critical need for actionable planning that integrates finances, healthcare and senior housing. Tom has nearly 30 years of experience guiding families through financial and healthcare decisions. By bridging the gap between finance and healthcare, LCAP's experienced team works with individuals and financial advisers to provide families with a financial strategy that meets changing healthcare needs while preserving the caregiver's quality of life.