How Has the Pandemic Changed Retirement Plans for Women?
Despite the challenges we've weathered the past year and a half, here are some ideas to get your retirement strategies back on track.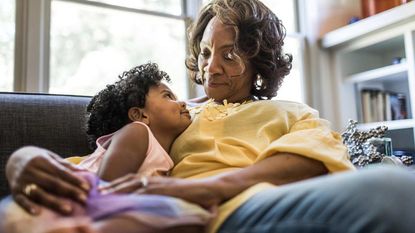 (Image credit: Getty Images)
If you haven't seen the headlines about the disproportionate economic and career impacts that the COVID-19 pandemic dealt women, you might have been living under a rock for the past year and a half. As some of the biggest impacts from the pandemic fade, women are indeed slowly returning to the workforce, but new data indicates that many are still taking a backseat when it comes to their finances.
Compared to two years ago, women are less likely to consider themselves to be the CFO of their household (41% in 2021 vs. 47% in 2019), and also less likely have primary or equally shared responsibility for managing finances and making financial decisions (84% vs. 90%), according to the Allianz Life 2021 Women, Money and Power Study.* They are also less likely to say they have more earning power than ever before (36% vs. 42%). These are marked declines in a short time frame.
When it comes to retirement planning, the picture isn't much better. Women say they are focused more on short-term finances, rather than longer-term priorities, such as saving for retirement, with 42% saying, "I can't even think about saving for retirement right now, I'm just trying to take care of day-to-day expenses." Additionally, since the pandemic began, over half (51%) say they are paying a lot more attention to what they are saving and spending, but only 35% have put more thought into their retirement plan.
Subscribe to Kiplinger's Personal Finance
Be a smarter, better informed investor.
Save up to 74%
Sign up for Kiplinger's Free E-Newsletters
Profit and prosper with the best of expert advice on investing, taxes, retirement, personal finance and more - straight to your e-mail.
Profit and prosper with the best of expert advice - straight to your e-mail.
For women who are feeling un-engaged in their finances, and even less so when it comes to retirement planning, it's not too late to get back on track. Here are a few ideas to put women's finances top of mind.
Revisit your retirement timeline
All the unknowns of the pandemic made planning for a retirement date (or planning for anything) a real challenge. According to the study, 21% said that the pandemic pushed their retirement plans back, while 18% said it accelerated their plans. If you fall into either of these categories and your plans have changed, that's OK. The next step would be to see how these changes might pose a risk to your financial plan
If you've decided to retire earlier than planned, you may need to temporarily boost the amount you're putting toward your retirement savings to help close the gap. You'll also want to check in to make sure that you have a plan to fund those extra years of retirement.
Retiring later than you originally planned, while it may not be the most fun thing to consider, can be an effective way to get your finances back on track because you have more time to save and to earn returns on retirement savings and investments. Of course there are benefits for delaying Social Security payments as well.
Find the right financial professional
While the benefits of working with a financial professional are many, one important factor to consider for women is that it can help them feel more confident and prepared for their financial future. The study showed us that 85% say they feel better able to handle life's curveballs (hello, global pandemic) by working with a financial professional. Further, 77% of those who currently have a financial professional feel they were able to better adjust to the impacts of the pandemic.
Despite these benefits, almost a third (29%) of women indicate they have never used a financial professional, but would consider using one in the future, and only 26% say they are currently working with one.
If you don't already have a financial professional, speak with friends and family (particularly other women) who can recommend a financial professional they like and trust. Sometimes word of mouth is the best referral.
Playing catch-up
For the 42% of women who say they aren't even thinking about retirement, or those who have hit pause on saving or may have quit or lost a job with a 401(k) match program, it's important to start saving again in any amount you can. Any contributions you can make will help you catch up, and when you look at the bigger picture with investments compounding, you'll feel better about putting even the smallest amounts away.
You can also consider revisiting your risk tolerance with the help of a financial professional to help you explore the potential for higher returns and make up lost ground.
Making the most of it
The pandemic upended so many aspects of everyone's lives, and put years of financial progress for women at risk. Despite these challenges, remember that retirement planning can't go to the wayside any longer. Now is the time for women to get engaged with their finances again, and play a proactive role in managing risks to their retirement security.
* The Allianz Life Women, Money, and Power Study was commissioned by Allianz Life Insurance Company of North America via an online survey in May 2021 with a nationally representative sample of 900 women, ages 18+.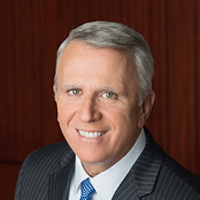 Vice President, Advanced Markets, Allianz Life
Kelly LaVigne is vice president of advanced markets for Allianz Life Insurance Co., where he is responsible for the development of programs that assist financial professionals in serving clients with retirement, estate planning and tax-related strategies.