COVID-19 and Retirement Planning: 5 Actions to Take Now
As our nation's health situation and economy continue settling down in the wake of the pandemic, it's time to re-evaluate where you are now and where you want to be headed going forward.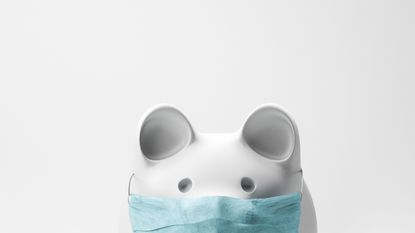 (Image credit: Getty Images)
For over a year, the global pandemic has delivered more than enough hardships to people of all walks of life. Not only are we concerned about our health, and that of family and loved ones, but the economic impacts of COVID-19 have been far-reaching as well.
Since May 2020, the proportion of Americans who say they're financially struggling has more than doubled, to 46% from 22%, according to Prudential's latest Financial Wellness Census Special Report. Further, 44% cite decreased confidence in meeting their financial goals, and 31% say their ability to achieve those goals is out of their control. That's understandable when 18% of people surveyed are taking on debt, and many are borrowing or withdrawing from their 401(k) (11%), IRA (6%) and life insurance (6%) as a result of the pandemic.
Yet, as vaccine rollouts continue there's reason to expect the economy will begin to rebound and we will all hopefully be able to put the pandemic's impact behind us later this year. Before that happens, and in honor of Financial Literacy Month, it's worth taking a few moments to examine your personal financial wellness, re-evaluate your financial needs and goals, and position yourself to retake the reins of your finances in preparation for a post-COVID-19 world.
Subscribe to Kiplinger's Personal Finance
Be a smarter, better informed investor.
Save up to 74%
Sign up for Kiplinger's Free E-Newsletters
Profit and prosper with the best of expert advice on investing, taxes, retirement, personal finance and more - straight to your e-mail.
Profit and prosper with the best of expert advice - straight to your e-mail.
Consider these critical steps to take in support of your financially well future:
Take a step back to review the 'big picture'
It's been an incredibly tough time for us all. Many have faced the loss of a loved one; others have been out of work. Even if you've avoided those impacts, we've all been a bit more isolated while having to balance greater demands of remote work, caregiving and general worry about the spread of the global pandemic. All of this means, for a lot of us, focus on anything other than our immediate financial needs may have taken a back seat for the past year.
As we look to start fresh in a post-pandemic world, take a proverbial step back to re-evaluate your financial "big picture." Are your needs and goals the same as they were at the start of 2020, or have they shifted? You may find you need to build a new budget to suit your current circumstances, re-evaluate your retirement strategy or review your risk tolerance to ensure you're comfortable with a sudden jolt to your portfolio.
Whatever the case, without assessing your current picture, it's impossible to know whether your previous plans for achieving financial security and wellness are still the right fit.
Make sure you have a financial safety net
Over the past year, data shows one-third of people have taken money from their savings to cover current costs and 20% have reduced or exhausted their emergency savings (fewer than 50% had emergency savings to begin with), yet only 6% have developed a formal financial plan. A good plan starts with a sound base, and that base comes in the form of your emergency savings fund.
Not having that safety net puts you (and your loved ones) at greater risk of exacerbating a financial crisis and can set back your long-term plans. Make sure your rainy-day fund is there to insure against life's unexpected expenses.
Generally, three to six months of emergency savings is adequate, though you may want to set aside more, particularly if you're self-employed or you work on commissions. It's not necessary to save it all at once, however. You can start small by setting aside even $50 or $100 per month — it will add up over time! Some companies offer tools that allow you to save for emergencies via payroll deductions, making it even easier to get into the habit.
Putting financial guardrails in place now can ensure your finances will remain on track.
Don't let market volatility stress you out
The stock market took investors on a wild ride in 2020, and it hasn't calmed down much in the first quarter of 2021. Still, investors who were able to tolerate the dips and keep their portfolio intact have enjoyed nearly a yearlong bull market.
For many long-term investors, the best course of action is to ignore day-to-day market movements entirely. That applies to jumping on board with the latest meme stock just as it does panicking during a short-term dip. Instead, set a calendar reminder to check in on your investments on a regular basis. If you're not sure whether you are on the right track, consider speaking with a financial professional who could provide guidance and advise you on an investment strategy that fits your long-term goals and risk tolerance.
Refocus on retirement savings
Even as the stock market has rocketed to new highs, many Americans have struggled in their day-to-day financial life. A quarter of Americans had trouble paying their bills amid the coronavirus outbreak, and a third dipped into savings or retirement accounts to make ends meet, according to a Pew study in September. Those worried about covering basic expenses understandably put saving for retirement on the backburner.
If you paused your retirement savings — or tapped into them during the difficult times of the past year — it's time to get them back on track as the economic recovery continues and society enters its "new normal."
For those who were fortunate enough to remain employed during COVID and reaped the benefits of stimulus checks or reduced spending during the past year, it is time to put that windfall to work by notching up your retirement or other long-term savings.
Pay close attention to your changing 'wants' and 'needs'
It was pretty easy to cut out discretionary spending last year with restaurants closed, travel limited, and social gatherings discouraged.
For much of 2020, many Americans were saving more of their income than ever before, making them more mindful of the effects of their spending habits.
As the restrictions begin to abate, take a close look at how your spending (and saving) has changed in the past year, and see if there are areas where you can continue to maintain lower expenses — or at least find a happy medium. While it may be unrealistic to think you'll never eat out again, of course, you might consider swapping out one dinner out with friends each week for a night in with friends, or opting for a road trip getaway instead of flying across the country.
Take heart that as we leave many of the trials of the pandemic in the past, for many of us, we can bring with us memories of more time with family, a deeper focus on what's truly important, and some valuable money lessons that may help us strengthen our future financial security.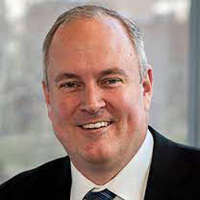 President, Retail Advice and Solutions, Prudential
Brad Hearn is the president of Retail Advice and Solutions, which brings together the extraordinary face-to-face advice expertise of Prudential Advisors with Prudential's Hybrid Advisory team and digital advice capabilities – creating a single organization with end-to-end accountability for delivering holistic financial advice and solutions across the entire advice continuum.