As You Plan for Retirement, Also Prepare for the Unexpected
Whether you're close to retirement or decades away, no one's immortal. Things happen. Are you ready, or could you leave the people you love in a lurch?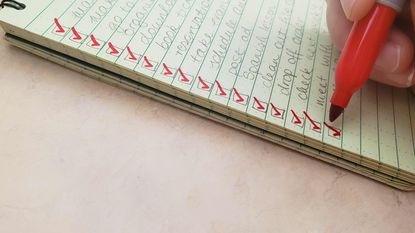 (Image credit: Getty Images)
When it comes to retirement and financial planning, much of the talk revolves around people in their 60s and older who are fast approaching the day they retire or may have already reached it.
Lost in that discussion are people in their 40s and 50s who not only need to save for retirement but also need to be better prepared just in case the unexpected happens.
I was reminded of this not long ago when a client in his early 50s died suddenly. He always handled the family bookkeeping duties, and his wife wasn't kept in the loop on all the details. He simply told her, "If anything happens to me, call Chad."
Subscribe to Kiplinger's Personal Finance
Be a smarter, better informed investor.
Save up to 74%
Sign up for Kiplinger's Free E-Newsletters
Profit and prosper with the best of expert advice on investing, taxes, retirement, personal finance and more - straight to your e-mail.
Profit and prosper with the best of expert advice - straight to your e-mail.
Listen, it's important to find someone to work with whom you trust, but that's not the be all and the end all. Someone other than your financial professional – a spouse, a child, a significant other – needs basic information about what you have and how to access it.
In this particular situation, the wife hadn't worked for a while and naturally was worried about whether the money would last. There was no will and no estate plan, which unfortunately isn't that unusual because people in their 40s and 50s often don't want to think about these situations. We tend to say to ourselves, "I'll take care of that later."
On the upside, the husband did have a life insurance policy that paid a large benefit, and they had substantial assets. Eventually, although there were a few obstacles along the way, we were able to put together a game plan for the wife, so she does not have to go back to work.
What about you? If you also are in that age range of 10 to 20 years out from retirement, have you prepared for the unexpected? Let me offer a few tips for doing so:
Take inventory of your assets
The first thing you should do is get organized. Many people in their 40s and 50s have assets spread across several investment accounts. Maybe they have a 401(k) at work. Perhaps they set up an IRA on their own. They may have mutual funds or money in a bank savings account. Their spouse may know about the various accounts but not really know how to get to them if something happens.
So, take inventory of everything you have, note the most recent account balances and make sure that your beneficiaries are up to date. Create a list that you can store on your computer and a printed list you can put in a safe. Update the information annually.
Communicate
Do not keep your plans and those lists of your assets a secret from your spouse, significant other or whoever it is who would need access to them if something happened to you. Let the appropriate person or persons know where the information is, and make sure they will be able to get to it.
In the example I mentioned earlier, my client had put his information on a computer, but that computer was password protected and his wife didn't know the password, which created its own headaches.
Understand the importance of life insurance
Life insurance comes in different forms, and it's important to understand them so you know what you might need to best benefit you and your family. If you still have debt on your home, or have any other large assets, you want to make sure you have enough life insurance to at least cover that debt so your spouse has one less thing to worry about in the event of your death.
A simple term life insurance policy could fit the bill. Another option is an indexed universal life policy, which has a cash value in addition to a death benefit. This policy can earn interest based on a stock-market index. If the market goes down, you don't lose anything, but if the market goes up, interest is credited to your cash-value account. If you pay into an indexed universal life policy for, say, 20 years, you could draw from the cash value to help fund your retirement. In addition, you can add long-term care riders to life insurance policies, which would allow you to use a portion of the death benefit to pay for long-term care.
I know that thinking about these things is no fun. I can relate. I'm in my late 40s and have a family, so I fall right into the age and life situation I'm talking about. Like you, perhaps, I have friends my age starting to experience health problems, and that began to open my eyes to making sure I'm prepared.
At this stage of life, a good philosophy to follow is this: Plan for the worst, hope for the best. A meeting with a financial professional can help you sort things out and make plans that are best for you and your situation – whether the unexpected happens or not.
Ronnie Blair contributed to this article.
Disclaimer
The appearances in Kiplinger were obtained through a PR program. The columnist received assistance from a public relations firm in preparing this piece for submission to Kiplinger.com. Kiplinger was not compensated in any way.

President, Slagle Financial LLC
Chad Slagle is the President & Founder of Slagle Financial, a Midwest based financial planning firm that has offices throughout Illinois and Missouri. He is the host of "The Chad Slagle Show: Coaching You To and Through Retirement" and author of "Winning in Retirement: When Every Day is Saturday." Since 1995, Chad and his team of advisers have educated thousands of pre-retirees and retirees on how to make better decisions with their hard-earned dollars.