Nationwide Rent Increases Slow to Lowest Rate in More Than Two Years
Rent pricing trends defy rental market history during peak moving season.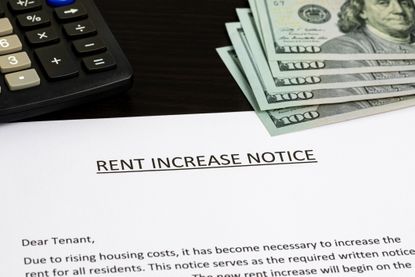 (Image credit: Getty Images)
It's been a tough stretch for Americans who rent their homes. The COVID-19 pandemic corresponded with historic monthly price increases across the U.S., driving many to stretch their finances to the breaking point.
A recent report from rental search engine Zumper has good news for beleaguered renters: Landlords are finally adjusting to a new normal, leading to the lowest monthly rental increases in years.
A surprising rent slowdown
Zumper's latest National Rent Report analyzes long-term rental data from over one million active listings across the country. The Zumper team aggregates monthly listings and calculates median asking rents for the 100 top metros by population and in-migration.
Subscribe to Kiplinger's Personal Finance
Be a smarter, better informed investor.
Save up to 74%
Sign up for Kiplinger's Free E-Newsletters
Profit and prosper with the best of expert advice on investing, taxes, retirement, personal finance and more - straight to your e-mail.
Profit and prosper with the best of expert advice - straight to your e-mail.
Their key finding for July 2023: The national median for one-bedrooms rose a mere 0.1% month-over-month and 3.9% year-over-year, the smallest monthly increase in more than two years.
This finding goes against historical July rent dynamics, which normally see prices rise thanks to peak moving season and rental demand. Rather than follow this pattern, price increases continue to fall from pandemic highs.
The report notes that the national median rent for one-bedroom homes reached $1,506 in July, just $2 more than June. That's only 3.9% up year over year, the smallest year over year growth seen in their monthly survey since June 2021. Meanwhile, two-bedroom homes reached $1,862, a monthly increase of only $1.
Renters can take real solace in this persistent downward trend. However, Zumper CEO Anthemos Georgiades notes: "Though price increases have slowed dramatically, we don't expect to see rents decrease anytime soon. In reality, prices are still correcting after astronomical pandemic-era rent hikes."
The chart below shows just how much landlords squeezed renters during the pandemic, and how far the rate of increase could still fall in the coming months ahead:
Most expensive rental markets
Zumper's data on the priciest cities for renters contain several obvious choices alongside a few surprises. Here are the top 5, broken down by median 1 and 2-bedroom rental statistics.
Swipe to scroll horizontally
| City | 1 Bedroom Statistics | 2 Bedroom Statistics |
| --- | --- | --- |
| New York, NY | $3,980/month; +2.10% month-over-month; +5.30% year-over-year | $4,470/month; +5.40% MOM, +7.70% YOY |
| Jersey City, NJ | $3,390/month; +0.60% MOM; +23.30% YOY | $4,000/month; +1.00% MOM; +39.40% YOY |
| San Francisco, CA | $3,000/month; +0.00% MOM; -3.20% YOY | $4,100/month; -0.70% MOM; -1.70% YOY |
| Miami, FL | $2,800/month; -2.10% MOM; +12.00% YOY | $3,900/month; -0.80% MOM; +18.20% YOY |
| Boston, MA | $2,800/month; +1.80% MOM; 7.70% YOY | $3,400/month; +0.00% MOM; +13.30% YOY |
What's next for renters?
Zumper's report postulates that a volatile economic climate marked by rapidly rising interest rates has softened rental demand and influenced rent inflation downward. Zumper also projects that the Federal Reserve will soon wind down its rate-hiking campaign (Kiplinger agrees), restoring a general sense of financial stability while increasing demand from renters.
But historic levels of new apartment construction will mostly cancel out this resurgent demand, leading to a continued softening of rent increases, if not an actual nationwide decrease in rent prices.
The report authors also reiterate a widely-known but important fact of renting life: rental prices vary greatly from one city neighborhood to the next. To take New York City as one example, median one-bedroom apartment rents Staten Island reach $1,600, while in Manhattan they can fetch as high as $4,200.
Even as renters are likely to gain more breathing room, the relief will be spread unevenly among the American landscape. So balance your target neighborhood's rent dynamics against your own needs and finances. There are plenty of lovely, livable cities out there offering urban amenities with a lower cost of living.
Related Content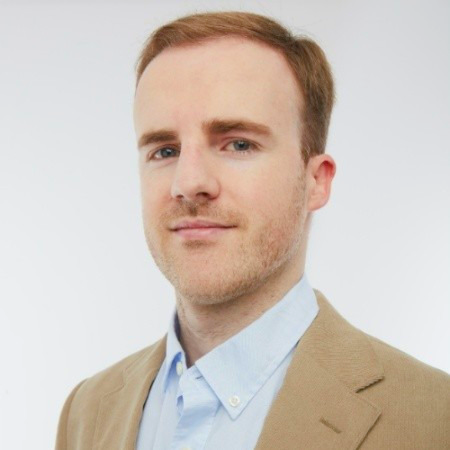 Audience Engagement Manager, Kiplinger.com
Ben Demers manages digital content and engagement at Kiplinger, informing readers through a range of personal finance articles, e-newsletters, social media, syndicated content, and videos. He is passionate about helping people lead their best lives through sound financial behavior, particularly saving money at home and avoiding scams and identity theft. Ben graduated with an M.P.S. from Georgetown University and a B.A. from Vassar College. He joined Kiplinger in May 2017.