How to Buy a Foreclosed Home
Foreclosed homes have emerged as a viable option for buyers and real estate investors struggling in a tough housing market.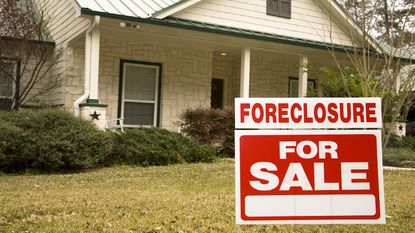 (Image credit: Getty Images)
It's hard out there for home buyers, with inventory shrinking, prices rising and 30-year mortgage rates at 21-year highs. Competition for turnkey homes is especially stiff, pointing a swath of buyers and real estate investors to foreclosed properties.
And foreclosures are up: there were 185,580 foreclosures in the first half of 2023, according to a report from property database provider Attom Data Solutions. That's a rise of 13% from the same period a year ago and a whopping 185% increase from the same period in 2021.
The rise in foreclosures comes amid a tough housing market. Housing supply in the U.S. has shriveled to record lows, Redfin found. The median home price has risen to $406,700 in July, up 1.9% from a year ago, according to the National Association of Realtors' monthly report. And rising interest rates have pushed mortgage rates to the highest level in 21 years — the average for a 30-year loan hit 7.09% the week ending August 17, Freddie Mac reported.
Subscribe to Kiplinger's Personal Finance
Be a smarter, better informed investor.
Save up to 74%
Sign up for Kiplinger's Free E-Newsletters
Profit and prosper with the best of expert advice on investing, taxes, retirement, personal finance and more - straight to your e-mail.
Profit and prosper with the best of expert advice - straight to your e-mail.
All of which has led to an increased interest in foreclosed properties.
What is a foreclosed home?
A foreclosed home is a property that's been taken back by a lender after the previous owner failed to make their mortgage payments. These homes are typically sold through auctions, short sales, or listed as Real Estate Owned (REO) properties.
Foreclosed properties often come with a lower price tag. "Right now, in this tight market, where inventory is so low, deal seekers have to look at foreclosed properties," says Christina Kallaher, a real estate agent and foreclosure specialist in Birmingham, Alabama.
Here are the six basic steps of purchasing a foreclosed home.
1. Hire a real estate agent with experience selling foreclosures
Finding a buyer's agent who is well versed in foreclosure sales is key. "Buying a foreclosed property is a whole different beast," Kallaher says. "There are special documents that you need to sign, with unique verbiage. There may be multiple liens on a property that could complicate the purchase of a foreclosed home. And there are other issues that can arise."
2. Get pre-approved for a home loan
Getting a mortgage pre-approval from a reputable lender will demonstrate to the seller — whether it be a lien-holding lender, a government entity that's taken possession of the home, or the homeowner unloading the house as a short sale —that you can qualify for the funds to buy the property. (Mortgage pre-approval can also help you determine how much house you can afford.)
Some lenders, though, could be skittish about financing a foreclosure deal, so you may have to shop around for a conventional loan or pursue a renovation loan, such as a 203(k) loan from the Federal Housing Administration (FHA).
Also, be aware that most foreclosed homes sold at auction must be paid for in cash.
Use our tool, in partnership with Bankrate, to find the best mortgage options from multiple lenders.
3. Find foreclosed homes for sale
There are a handful of ways to search for foreclosed properties. Kallaher recommends the Department of Housing and Urban Development's website for foreclosed FHA loans, HomePath for Fannie Mae-held foreclosures, HomeSteps for Freddie Mac-held foreclosures, Foreclosure.com, and real estate auction sites Auction.com and Hubzu.com. In addition, real estate listing sites, such as Zillow, Realtor.com, and Redfin, allow you to filter for foreclosure sales in your area. "Your real estate agent may also have access to properties that are about to go into foreclosure," she says.
4. Make an offer
Once you've found a foreclosed home that you want to purchase, sit down with your real estate agent, who can help you craft an offer that takes into account the property's condition, market value, and your budget.
You may have room to negotiate the sale price, depending on how long the property has been on the market. But keep in mind that most foreclosed homes are sold "as is," meaning banks won't make repairs to the property.
5. Get a home inspection
Having the house inspected, top to bottom, by a professional will help you identify issues with the property. However, some foreclosures — often auctions — don't allow you to inspect the property before you purchase it, so consider your risk tolerance.
6. Close the deal
Your real estate agent can help you navigate the closing process. Head's up: Short sales could take up to about six months to close from start to finish.
Budget for renovations
Technically this isn't part of the process of buying a foreclosure, but it is important, considering many foreclosed homes require significant repairs. Therefore, it's a good idea to factor in potential renovation expenses when eyeing a foreclosed property.
Related Content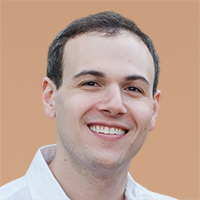 Contributing Writer, Kiplinger's Personal Finance
Daniel Bortz is a freelance writer based in Arlington, Va. His work has been published by The New York Times, The Washington Post, Consumer Reports, Newsweek, and Money magazine, among others.