Automated Home Appraisals May Be Regulated to Prevent Bias: Kiplinger Economic Forecasts
The federal government is proposing regulations for appraisal models to ensure accuracy and nondiscrimination for homeowners.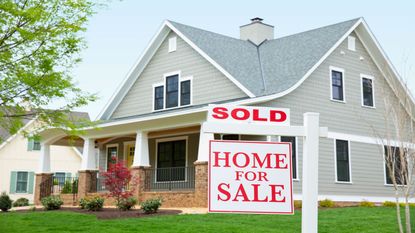 (Image credit: Getty Images)
It's not unusual to see fluctuation in the housing market, and home values are good indicators of the health of an economy. To help you understand what is going on and what we expect to happen in the future, our highly-experienced Kiplinger Letter team will keep you abreast of the latest developments and forecasts (Get a free issue of The Kiplinger Letter or subscribe). You'll get all the latest news first by subscribing, but we will publish many (but not all) of the forecasts a few days afterward online. Here's the latest...
Federal regulators want to tweak rules for automated home appraisals. Under a Biden administration proposal, agencies would require firms that use automated valuation models to adopt best practices and procedures to ensure accuracy, fairness and compliance with nondiscrimination laws. Proponents say the new rules could prevent bias in home appraisals, with algorithms serving as a check on human appraisers or replacing them.
Unlike a regular home appraisal, where a person looks at a property and assesses its value based on comparisons to other recent home sales, automated valuations rely on formulas to do the job. Regulators say rules for these models are needed because they can still reflect the biases of the people who initially developed them. The proposal is part of a wider push to address the problem.
Subscribe to Kiplinger's Personal Finance
Be a smarter, better informed investor.
Save up to 74%
Sign up for Kiplinger's Free E-Newsletters
Profit and prosper with the best of expert advice on investing, taxes, retirement, personal finance and more - straight to your e-mail.
Profit and prosper with the best of expert advice - straight to your e-mail.
Allegations from Black homeowners of lowball appraisals have inspired the administration to tackle the issue. Among the other initiatives that have been unveiled lately: An easier pathway for homeowners to challenge unfair appraisals. And a dashboard showing which states impose overly stringent requirements to become an appraiser. The latter move should allow more minorities to enter the appraisal industry.
This forecast first appeared in The Kiplinger Letter, which has been running since 1923 and is a collection of concise weekly forecasts on business and economic trends, as well as what to expect from Washington, to help you understand what's coming up to make the most of your investments and your money. Subscribe to The Kiplinger Letter.
Read more

Rodrigo Sermeño covers the financial services, housing, small business, and cryptocurrency industries for The Kiplinger Letter. Before joining Kiplinger in 2014, he worked for several think tanks and non-profit organizations in Washington, D.C., including the New America Foundation, the Streit Council, and the Arca Foundation. Rodrigo graduated from George Mason University with a bachelor's degree in international affairs. He also holds a master's in public policy from George Mason University's Schar School of Policy and Government.