Lawmakers Debate Child Safety Online: Kiplinger Economic Forecasts
States and Congress have introduced more than 100 online protection bills this year.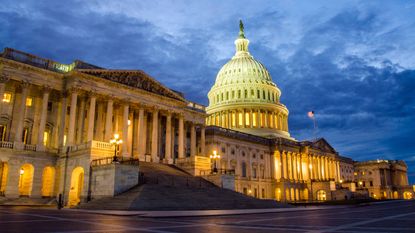 (Image credit: Getty Images)
Regulating the internet is a hot topic in Congress. To help you understand what is going on and what we expect to happen in the future, our highly-experienced Kiplinger Letter team will keep you abreast of the latest developments and forecasts (Get a free issue of The Kiplinger Letter or subscribe). You'll get all the latest news first by subscribing, but we will publish many (but not all) of the forecasts a few days afterward online. Here's the latest...
States are racing to pass laws aiming to protect children while they're online. More than 100 state bills were introduced in 2023 that relate to the topic of child online safety, per one estimate. The policies include forcing certain websites to verify the age of users, alerting parents or guardians to certain online activity, restricting online usage during the night, or adding web safety to K-12 education. The trend is bipartisan: Major policies have emerged in Utah, California and beyond.
The regs would open up all sorts of online services to a litany of lawsuits since many bring fines or civil liability, and many are very broad in their wording. For example, being required to mitigate against any "harms" to children online. Legal challenges are already underway, with tech firms and trade groups arguing the laws are preempted by federal child safety laws or are unconstitutional. Opponents point to unintended consequences, such as the privacy concerns of verifying users' ages, which ramps up the collection of highly personal data. Others say kids could lose online support groups that help them cope with stress or other issues, or that the complex regs won't bring the benefits proponents want.
Subscribe to Kiplinger's Personal Finance
Be a smarter, better informed investor.
Save up to 74%
Sign up for Kiplinger's Free E-Newsletters
Profit and prosper with the best of expert advice on investing, taxes, retirement, personal finance and more - straight to your e-mail.
Profit and prosper with the best of expert advice - straight to your e-mail.
Meanwhile, Congress is still mulling several prominent child online safety bills. Finally, federal telecom regulators will have a full slate of commissioners. It will likely take until the fall, but it will help advance many major issues, such as improving broadband mapping, deploying billions in broadband funding, etc. The Federal Communications Commission has had four commissioners, two Democrats and two Republicans since President Biden took office. His last nominee bowed out after opposition from Republican senators and some Democrats. Biden's latest nominee for commissioner is Anna Gomez, who has years of experience in government and private telecom work and is likely to easily get OK'd in the Senate. Expect a resurgence of partisan telecom fights, such as net neutrality, when Democrats gain a majority and aren't constrained by a 2-2 deadlock.
This forecast first appeared in The Kiplinger Letter, which has been running since 1923 and is a collection of concise weekly forecasts on business and economic trends, as well as what to expect from Washington, to help you understand what's coming up to make the most of your investments and your money. Subscribe to The Kiplinger Letter.
Read more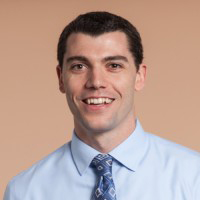 Senior Associate Editor, The Kiplinger Letter
John Miley is a Senior Associate Editor at The Kiplinger Letter. He mainly covers technology, telecom and education, but will jump on other important business topics as needed. In his role, he provides timely forecasts about emerging technologies, business trends and government regulations. He also edits stories for the weekly publication and has written and edited e-mail newsletters.
He joined Kiplinger in August 2010 as a reporter for Kiplinger's Personal Finance magazine, where he wrote stories, fact-checked articles and researched investing data. After two years at the magazine, he moved to the Letter, where he has been for the last decade. He holds a BA from Bates College and a master's degree in magazine journalism from Northwestern University, where he specialized in business reporting. An avid runner and a former decathlete, he has written about fitness and competed in triathlons.