75% of Holiday Travelers Are Cutting Back. Are You?
Over 75% of holiday travelers are adjusting their plans for Thanksgiving, Hanukkah, Christmas and New Year's, due to inflation and pricing pressures, Bankrate survey shows.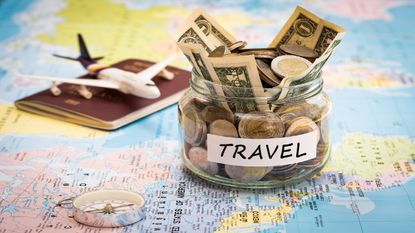 (Image credit: Getty Images)
Tis the season of festive events punctuated by some great little life moments with friends and family. But as the holidays approach, inflation is having an impact on how people celebrate.
While more U.S. adults are planning to travel this holiday season than last year, inflation is affecting many holiday travelers' plans. In a recent holiday travel report by Bankrate, the majority (77%) of U.S. adults who plan to travel for the holidays, Thanksgiving, Christmas, Hanukkah, New Year's, etc., say they are modifying their plans because of high inflation and rising prices. Many travelers (31%) also worry about the strain their holiday travel plans will place on their budget.
For instance, gasoline prices rose 2.1% after accelerating 10.6% in August, and food prices climbed 0.2% for a third straight month, according to Reuters.
Subscribe to Kiplinger's Personal Finance
Be a smarter, better informed investor.
Save up to 74%
Sign up for Kiplinger's Free E-Newsletters
Profit and prosper with the best of expert advice on investing, taxes, retirement, personal finance and more - straight to your e-mail.
Profit and prosper with the best of expert advice - straight to your e-mail.
Travelers are exchanging flying for driving (27%), taking fewer trips (23%) and choosing less expensive accommodations or destinations (23%) to save money. Additionally, 25% are concerned they will feel pressured to spend too much, and 16% are worried they might go into debt to pay for holiday travel.
Inflation hitting younger travelers more
The report also showed that inflation and other financial concerns most impact younger holiday travelers and those with lower incomes. Among holiday travelers, 86% of Gen Zers (ages 18-26), 80% of millennials (ages 27-42), 77% of Gen Xers (ages 43-58) and 68% of baby boomers (ages 59-77) say they are changing their plans due to inflation, while 86% of households with incomes less than 50,000 are changing travel plans due to inflation and rising prices.
"This should be the busiest holiday travel season in at least four years, and we might even top 2019," said Bankrate Senior Industry Analyst Ted Rossman. "There continues to be tremendous demand for travel and other experiences as we put the pandemic behind us."
So, if you plan to travel for the holidays but want to save money, use Bankrate's 2023 Travel Toolkit and find the best ways to save on travel, maximize points and miles, and more.
About the survey
Bankrate, a consumer financial services company, and YouGov Plc conducted the survey on September 12-14, 2023, of 2,419 U.S. adults, including 1,205 who anticipate traveling for the holidays.
Related Content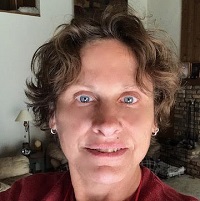 For the past 18+ years, Kathryn has highlighted the humanity in personal finance by shaping stories that identify the opportunities and obstacles in managing a person's finances. All the same, she'll jump on other equally important topics if needed. Kathryn graduated with a degree in Journalism and lives in Duluth, Minnesota. She joined Kiplinger in 2023 as a contributor.