How Many Millionaires Are There? 3.5 Million People Lost That Status Last Year
Despite a loss in how many millionaires there are, the number of millionaires is expected to hit 86 million by 2027, a study shows.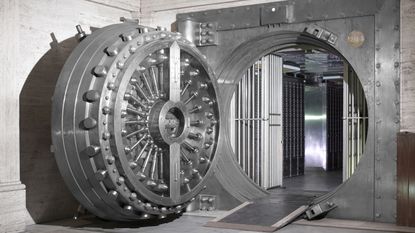 (Image credit: Getty Images)
The number of how many millionaires there are worldwide is expected to reach 86 million by 2027, despite a decline in net global household wealth for the first time since the 2008 global financial crisis, a new study shows.
Global wealth will soar 38% in the next five years to reach $629 trillion, changing how much money you need to be rich, according to the Credit Suisse and UBS' annual Global Wealth Report, which estimates the wealth holdings of 5.4 billion adults across 200 markets. The estimated wealth per adult will reach $110,270 in 2027, primarily driven by emerging markets, the study shows.
Along with the decline in aggregate wealth, overall wealth inequality also fell in 2022, with the wealth share of the global top 1% falling to 44.5%.
Subscribe to Kiplinger's Personal Finance
Be a smarter, better informed investor.
Save up to 74%
Sign up for Kiplinger's Free E-Newsletters
Profit and prosper with the best of expert advice on investing, taxes, retirement, personal finance and more - straight to your e-mail.
Profit and prosper with the best of expert advice - straight to your e-mail.
The number of millionaires, as measured in U.S. dollars, fell by 3.5 million worldwide during 2022 to 59.4 million. However, this does not factor in the 4.4 million "inflation millionaires" who would no longer qualify if the millionaire threshold were adjusted for inflation in 2022, according to the study.
Global median wealth, which the study says is arguably a more meaningful indicator of how the typical person is faring, increased by 3% last year in contrast to the 3.6% fall in wealth per adult.
For the world as a whole, median wealth has increased five-fold this century at roughly double the pace of wealth per adult, largely due to rapid wealth growth in China.
U.S. posted most losses of millionaires
Measured in nominal terms, net private wealth dipped by $11.3 trillion last year to just over 454 trillion. Much of the decline was due to the appreciation of the U.S. dollar against many other currencies, according to the study.
The wealth loss was concentrated in more affluent regions such as North America and Europe, which combined shed $10.9 trillion, the report shows.
The U.S. headed the list of losses by country in 2022, followed by Japan, China, Canada and Australia. At the other end of the spectrum, the largest wealth increases were recorded for Russia, Mexico, India and Brazil.
Broken down by race, wealth grew by 9.5% for Hispanics last year, which was likely due to their greater holdings of housing assets compared to financial assets, according to the study.
Non-Hispanic Caucasians in the U.S. saw their wealth decrease in 2022, while wealth decreased for non-Hispanic Caucasians, while African-Americans saw it essentially unchanged.
Financial assets such as cash, stocks, bonds, mutual funds and bank deposits contributed most to wealth declines last year, while non-financial assets, like real estate, remained strong, despite rising interest rates, the study shows.
If you're wondering where you stack up, U.S. wealth percentiles help to paint the picture.
Related Content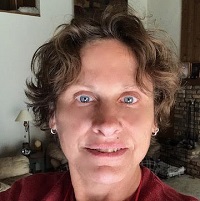 For the past 18+ years, Kathryn has highlighted the humanity in personal finance by shaping stories that identify the opportunities and obstacles in managing a person's finances. All the same, she'll jump on other equally important topics if needed. Kathryn graduated with a degree in Journalism and lives in Duluth, Minnesota. She joined Kiplinger in 2023 as a contributor,