Lending Money to a Friend in Need
If you lend money to a friend who has fallen on hard times, don't count on getting it back.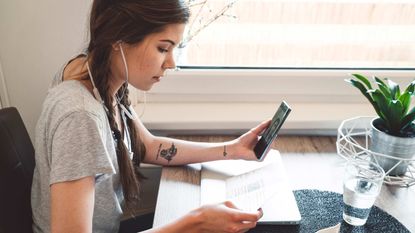 (Image credit: Getty Images )
For better or worse, the COVID-19 pandemic has likely affected your finances. In a recent survey by the Associated Press–NORC Center for Public Affairs Research, 52% of Americans said they've been able to save more money than usual, pay down debt faster, or both. But many Americans haven't been so lucky. Nearly half of survey respondents reported damage to their household income in the form of a layoff, reduced salary or a cut in hours. As long as the economy remains partially closed, millions of Americans will continue to face hard times.
If you're among those who are financially fortunate, you might find yourself fielding requests for a little help from your friends. What's a few dollars between friends, you ask? Potentially, quite a lot. In a recent Bankrate survey, 37% of respondents who had lent cash to a friend or family member said they had lost money, and 21% said their relationship with the borrower had been harmed. The potential for damage to your friendship or your finances is enough for many financial planners to advise against making personal loans altogether. "Don't take your friendship as collateral," says David Mendels, a certified financial planner based in New York City. "If you're not willing to walk away from the loan and still be friends, don't make the loan."
If you have the means to help out but don't want to risk things getting awkward over repayment, consider the money to be a gift, says Dallas-based CFP Lora Hoff. "If you get your 'gift' back, hooray! If you don't, you can't really be upset," she says.
Subscribe to Kiplinger's Personal Finance
Be a smarter, better informed investor.
Save up to 74%
Sign up for Kiplinger's Free E-Newsletters
Profit and prosper with the best of expert advice on investing, taxes, retirement, personal finance and more - straight to your e-mail.
Profit and prosper with the best of expert advice - straight to your e-mail.
If you're uncomfortable or unable to make a loan, be clear and honest with your friend about your decision, says Daniel Post Senning, of the Emily Post Institute. "It's okay to have a blanket answer, and it can be as simple as 'I don't lend money to friends,' " he says. You can avoid hurt feelings by expressing sympathy for your friend's situation. "Someone is taking a risk when they make this kind of request, and taking care with their feelings is important," Senning says.
Helping out while protecting yourself. If you're thinking about lending cash to a friend, first consider whether you're in a position to do so. Make sure your emergency fund is fully funded, and be realistic about expenses that could arise over the course of the loan, says Peter Palion, a CFP in East Norwich, N.Y. "You could get laid off. You could run into health issues. Make sure you have money above and beyond your own needs before loaning it out," he says.
Before going through with any loan, have a discussion with the recipient about your expectations for repayment, and put those expectations—including the loan amount, a repayment schedule and any interest—in writing. By drafting a promissory note for both of you to sign, you indicate to your friend that this is a business transaction while protecting yourself in the event that the loan goes unpaid and you decide to seek legal redress, says Peter Creedon, a CFP based in Mt. Sinai, N.Y. If a friend balks at making the loan official, it's a sign that he or she isn't serious about paying you back.
You shouldn't hound a friend who neglects to pay you back, but a reminder falls within the rules of good etiquette, says Senning. If the loan goes unpaid, you'll have to decide whether it's worth the trouble to litigate, a process that can be expensive and time-consuming. You will also have to determine whether the amount of money you lent is worth the potential damage to your friendship—a painful calculation that's reason enough for many people to avoid this situation al­together.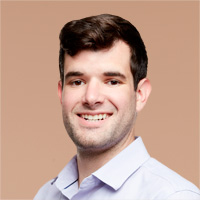 Associate Editor, Kiplinger's Personal Finance
Ryan joined Kiplinger in the fall of 2013. He writes and fact-checks stories that appear in Kiplinger's Personal Finance magazine and on Kiplinger.com. He previously interned for the CBS Evening News investigative team and worked as a copy editor and features columnist at the GW Hatchet. He holds a BA in English and creative writing from George Washington University.