Insulin Patients Can Now Use Special Savings Cards at Hy-Vee
Diabetes patients using insulin manufacturer-sponsored savings cards can now access hundreds of products at Hy-Vee pharmacies.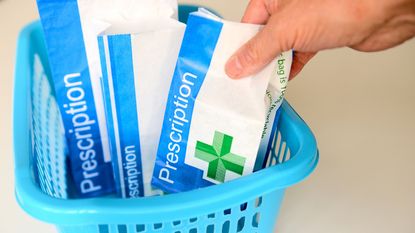 (Image credit: Peter Dazeley, Getty Images)
Hy-Vee has launched a program that allows insulin patients to use manufacturer-sponsored savings cards to save on hundreds of insulin products .
Patients with diabetes who are covered under commercial or private insurance, or those without insurance who pay in cash, can save on, for example, a 28-day supply of insulin for as low as $35 per month at their local Hy-Vee Pharmacy, the company said in a statement.
The savings cards are available to patients ages 18 or older and are accepted at all Hy-Vee Pharmacy locations. Once patients submit their information online, the savings card will be automatically applied to future qualifying insulin prescriptions for up to 12 months, the company said. Restrictions apply, Hy-Vee said, so check with your local Hy-Vee Pharmacy for additional eligibility requirements.
Subscribe to Kiplinger's Personal Finance
Be a smarter, better informed investor.
Save up to 74%
Sign up for Kiplinger's Free E-Newsletters
Profit and prosper with the best of expert advice on investing, taxes, retirement, personal finance and more - straight to your e-mail.
Profit and prosper with the best of expert advice - straight to your e-mail.
How it works
To begin the process, visit hy-vee.com/healthnew/insulin before picking up your insulin prescription.
At the site, you'll find links to Eli Lilly and a few other insulin manufacturers as well as links to coupons if you don't have insurance.
Hy-Vee said that patients should download their digital savings card from the manufacturers and remember to submit them online to their local Hy-Vee pharmacy to prepare — before picking up the product.
It will take 24 hours to process your order before it can be picked up, Hy-Vee said.
"Our goal is to make it even easier for patients to manage their diabetes by increasing access to affordable insulin," said Aaron Wiese, Hy-Vee president. "By bringing more awareness to manufacturer-sponsored savings cards, we can help more patients save on their monthly insulin prescription at Hy-Vee Pharmacy."
The announcement comes on the heels of Amazon Pharmacy's announcement that it would automatically apply manufacturer-sponsored coupons on more than 15 of the most prescribed insulin and diabetes care brand-name products. Finding and redeeming coupons for diabetes medications is not easy, and about 85% of manufacturer-sponsored coupons go unused, Amazon said.
According to a Department of Health and Human Services report last year, drug prices have outpaced inflation. A YouGov study earlier this year found that 37% of Americans have had to forgo filling at least one prescription due to its cost.
There are ways, however, to save on prescription medications, including enrolling in patient assistance programs to help with free or discounted medications, as Kiplinger previously reported.
Related Content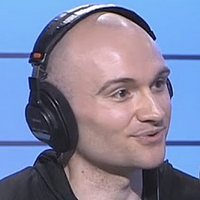 Joey Solitro is a freelance financial journalist at Kiplinger with more than a decade of experience. A longtime equity analyst, Joey has covered a range of industries for media outlets including The Motley Fool, Seeking Alpha, Market Realist, and TipRanks. Joey holds a bachelor's degree in business administration.