Are Your Hospital Outpatient Department Costs Too High? A Doctor's Office May Help
Common procedures may cost less at ambulatory surgery centers or doctor offices than at hospitals, study finds.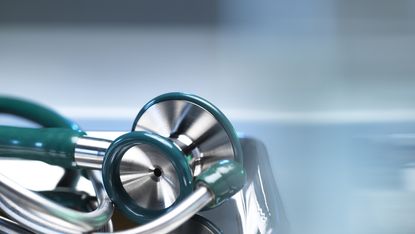 (Image credit: Westend61, Getty Images)
Common medical procedures can cost as much as 58% more at hospital outpatient departments (HOPDs) than they do at ambulatory surgery centers (ASCs) or doctor offices, according to a new Blue Cross Blue Shield (BCBS) study.
HOPD prices have also annually increased faster than those at doctor offices or ASCs, according to the study, which was conducted by BCBS licensee Blue Health Intelligence.
Outpatient care, which can include telemedicine, is a growing segment of the healthcare industry, and one way to potentially save on healthcare costs. More surgeries, for example, are expected to become outpatient procedures as surgical techniques and post-surgery treatments are refined, reducing the need for hospitalizations.
Subscribe to Kiplinger's Personal Finance
Be a smarter, better informed investor.
Save up to 74%
Sign up for Kiplinger's Free E-Newsletters
Profit and prosper with the best of expert advice on investing, taxes, retirement, personal finance and more - straight to your e-mail.
Profit and prosper with the best of expert advice - straight to your e-mail.
At Blue Health, the cost disparities at various healthcare locations were examined for the study, which analyzed claims data for six common outpatient procedures covering 133 million BCBS members from 2017 to 2022.
The findings in 2022 alone were significant as outlined in the report:
Mammograms cost 32% more in an HOPD than in a doctor's office
Colonoscopy screenings cost 32% more in an HOPD than in an ASC and double the cost when compared to a doctor's office
Diagnostic colonoscopies cost 58% more in an HOPD than in an ASC and more than double the cost compared to a doctor's office 
Cataract surgery costs 56% more in an HOPD than in an ASC 
Ear tympanostomies cost 52% more in an HOPD than in an ASC 
Clinical visits cost 31% more in an HOPD setting than in a doctor's office 
The BCBS report also referenced a 2021 study by the University of California, Berkeley, and a 2016 study in the American Journal of Managed Care, both of which supported its findings.
The Berkeley study found that BCBS plan prices paid in 2019 at HOPDs were 99% to 104% higher than those paid at doctor offices for biologics, chemotherapies and other infused cancer drugs, and 68% higher for infused hormonal therapies.
The American Journal study showed that the prices for seven common services were 21% to 258% higher at an HOPD than a doctor office, BCBS said.
Cost and the setting where care is delivered
"The cost of a procedure shouldn't be determined by the setting where the care is delivered," said David Merritt, senior vice president of Policy and Advocacy at Blue Cross Blue Shield Association, which represents BCBS plans. "Our analysis shows site-neutral legislation could save our patients, businesses and taxpayers nearly $500 billion over 10 years."
Merritt also pointed to Congress, where BCBS is pushing for site-neutral legislative reforms.
To see some of the latest steps that the federal government is taking in an effort to combat rising healthcare costs, visit the Centers for Medicare & Medicaid Services's (CMS) website. The agency recently selected the first 10 drugs for discussions with pharmaceutical companies about reducing prescription costs under the new Medicare price negotiation program.
CMS also recently announced plans to cap the cost of 34 Medicare drugs until year-end under its Medicare Prescription Drug Inflation Rebate Program.
RELATED CONTENT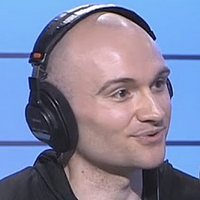 Joey Solitro is a freelance financial journalist at Kiplinger with more than a decade of experience. A longtime equity analyst, Joey has covered a range of industries for media outlets including The Motley Fool, Seeking Alpha, Market Realist, and TipRanks. Joey holds a bachelor's degree in business administration.