Four Steps to Build Financial Wellness for Black Americans
The small financial steps you take today, such as showing yourself empathy and building credit and savings, can add up to help you create a better tomorrow.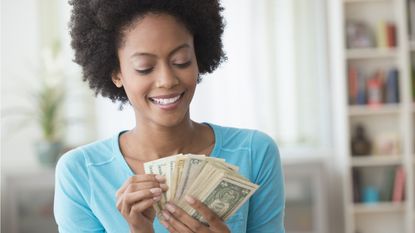 (Image credit: Getty Images)
Part of investing in the Black community also means empowering our financial future. One surefire way to do that is through building up your own personal financial wellness as a person of color.
Here are four steps you can take in your personal finances to help you take control of your money and work to build wealth.
Managing Director, Head of Financial Coaching, Morgan Stanley at Work
Aaron J. Harding is head of Financial Coaching for Morgan Stanley at Work (opens in new tab). In this role, he is responsible for developing and implementing human- and tech-powered financial coaching capabilities to support and improve the financial well-being of participants across the Morgan Stanley at Work ecosystem. Prior to joining Morgan Stanley, Aaron led PwC's Financial Education and Wellness team, providing strategic leadership for the design, development and delivery of employee-focused financial well-being programs, including the assessments, digital tools and thought leadership to support them. Aaron earned his MBA cum laude from the F.W. Olin Graduate School of Business at Babson College where he was an Olin Fellow, and a B.A. cum laude in Psychology from the University of Massachusetts, Boston. CRC 4948393 09/2022