The Top Five Reasons to Quit a Job
A new career survey reveals what drives employees to quit a job – and what they look for in a new one.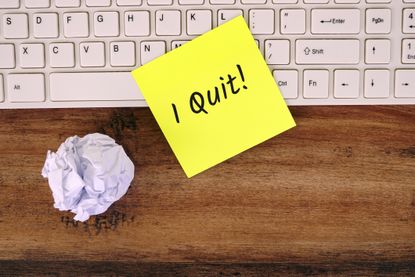 (Image credit: GETTY IMAGES)
What's the most common reason to quit a job? From COVID shutdowns, to a booming hiring market in certain sectors, to an epidemic of tech/media/real estate layoffs, it's been a rollercoaster for members of the American workforce.
A new survey reveals employees' reasons for being fed up with their jobs after a tumultuous few years.
Reasons to quit a job, and hopes for the future
A significant portion of the workforce that is looking to quit or recently have done so, according to a new FlexJobs survey of 2,600 working professionals. Twenty percent of working professionals have recently quit their jobs, while another 42% of professionals are actively considering quitting. That comes to the surprising figure of 62% of employed professionals.
Subscribe to Kiplinger's Personal Finance
Be a smarter, better informed investor.
Save up to 74%
Sign up for Kiplinger's Free E-Newsletters
Profit and prosper with the best of expert advice on investing, taxes, retirement, personal finance and more - straight to your e-mail.
Profit and prosper with the best of expert advice - straight to your e-mail.
FlexJobs explained that for this year's career survey, respondents prioritized being valued, finding a healthy work environment, and flexibility – a far different set of concerns from the COVID-era surveys prized stability and COVID safety.
FlexJobs asked the 2,600 respondents to prioritize their top reasons for quitting. Here are the top five responses:
Swipe to scroll horizontally
| Reason for Quitting | Percentage of Respondents |
| --- | --- |
| Poor work-life balance | 29% |
| Low or unfair pay | 28% |
| Toxic work culture | 27% |
| Feeling disrespected or undervalued | 26% |
| Limited opportunities to advance | 25% |
Career change on the menu
On top of their findings about quitting, FlexJobs' survey also reports that fully 58% of workers are in the process of a career change. Another 25% have already attempted or successfully made a career change. That makes 83% of respondents interested in or successfully engaged in a career change.
The top five stated reasons for a career change include remote work options (50%), higher pay (48%), better work-life balance (46%), More meaning or fulfillment (40%), and expanding their skill set (30%).
Financial planning for a job switch
It's important to fully evaluate a new offer when weighing whether or not to change jobs. Fully thinking through elements like retirement plans, insurance, and stock options are critical to a sound career change financial plan.
Consider fine details of insurance
Insurance plans – health, vision and dental – are often quite different as you change companies. Before you take an offer, comb through the details of the company insurance, especially if you're leaving a big company for a smaller one.
Decide what to do with your old 401(k)
After leaving a job, you can handle your 401(k) in a few ways: cash the plan out, leave the money alone, roll the funds into an IRA, or transfer them into a new 401(k). Understanding the implications of each of those options is crucial.
Don't neglect small benefits
Perks like FSAs, HSAs, gym memberships, transit benefits, and even free food onsite really add up. List all the perks alongside salary and insurance considerations, to make sure you know what you're giving up with a job switch.
Understanding company stock plans
Companies can offer their employees a variety of equity compensation, from Performance Shares, to Restricted Stock Units (RSUs), to Incentive Stock Options (ISOs) or Non-Qualified Stock Options (NSOs). Make sure you brush up on the payout rules, vesting schedule, blackout periods, and tax treatment. It's important to know if you can buy more stock on your own – or be forced to be leave shares on the table if you quit the new position.
Related Content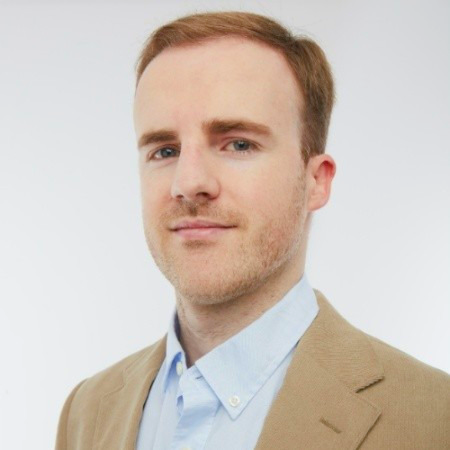 Audience Engagement Manager, Kiplinger.com
Ben Demers manages digital content and engagement at Kiplinger, informing readers through a range of personal finance articles, e-newsletters, social media, syndicated content, and videos. He is passionate about helping people lead their best lives through sound financial behavior, particularly saving money at home and avoiding scams and identity theft. Ben graduated with an M.P.S. from Georgetown University and a B.A. from Vassar College. He joined Kiplinger in May 2017.