Alpine Skier Takes a Third Run at the Winter Olympics
This downhill racer has been on the U.S. ski team since he was 19.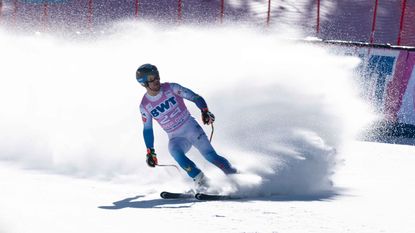 (Image credit: U.S. Ski & Snowboard)
Who: Jared Goldberg, age 30
What: Olympic alpine skier
Where: Salt Lake City
Subscribe to Kiplinger's Personal Finance
Be a smarter, better informed investor.
Save up to 74%
Sign up for Kiplinger's Free E-Newsletters
Profit and prosper with the best of expert advice on investing, taxes, retirement, personal finance and more - straight to your e-mail.
Profit and prosper with the best of expert advice - straight to your e-mail.
You're headed for your third Winter Olympics. In which events will you compete in Beijing?
They had not decided who will be on the teams as of early January, but I'm preparing for the downhill and super-G races.
How did you become a world-class skier?
My family and I moved to Salt Lake City from Boston when I was 4 years old. I spent a lot of time skiing at Snowbird Mountain Resort. It was a really cool upbringing because I got to spend my time on a ski team that was like a big family. I went to high school in Salt Lake, and I was able to work it out with my teachers that I would leave for weeks at a time. They fully supported me; I just told them I had a dream that I would go to the Olympics someday. And then when I was 19, I made the U.S. ski team. At 22, I was the youngest member of the Sochi Olympics U.S. men's alpine team.
What's life like for a professional skier?
It's a 6 a.m. to 10 p.m. job with a lot of traveling. We're on the road about five and a half months of the year, if not more. It's really cool because we get to see the world and ski on different mountains all over the world. We're working hard and strength training when we're on the road. These days, it's hard to work out in public gyms, so in Europe we've been carrying around a whole set of weights and equipment. We have to constantly exercise and do physical therapy. We also watch video when we're done with training.
What COVID protocols are you following for the Olympics?
Right now, we're in our downhill team bubble. We're almost a bubble within a bubble, actually, because we also limit our contact with the other guys on the U.S. ski team. And when we're out in public, we're not able to do as many autograph signings, and family members aren't even allowed to stay with us at the races this year. That has been the protocol for basically the whole year. If we're around other people, we have to wear a mask—sometimes even within our own meetings with our downhill team.
You need to be vaccinated to go, and on our team, you need to also have a booster. There's going to be a lot of testing before we fly and when we get there. The workers are going to be wearing hazmat suits on the plane, I've been told.
How do you support yourself?
I have sponsorships with Snowbird Mountain resorts, and I have equipment sponsors. My skis, my helmet, my goggles, my Spyder outerwear, those brands are my other source of income. There's also prize money. You get paid for your position, and you get points for your positions as well. If you're in the top 30, you get World Cup points—100 points for first place all the way down to one point for 30th place. I make a little bit of money on Cameo, too. I do shoutouts, happy birthdays, give people advice and things like that.
I also dabble with cryptocur­rencies for fun. I started investing in crypto about four years ago. A couple of buddies on the team and I started playing around with it, not with big numbers or anything. It has just been kind of fun fooling around and learning more about it.
What are your thoughts on the political situation with China now?
I think that it's a good call to not pull the athletes out of the competitions, because we'd give up a lot of medals. We don't want to make it easy for the other countries.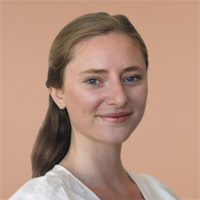 Staff Writer, Kiplinger's Personal Finance
Emma Patch joined Kiplinger in 2020. She previously interned for Kiplinger's Retirement Report and before that, for a boutique investment firm in New York City. She served as editor-at-large and features editor for Middlebury College's student newspaper, The Campus. She specializes in travel, student debt and a number of other personal finance topics. Born in London, Emma grew up in Connecticut and now lives in Washington, D.C.