Tough Odds for the Class of COVID-19
Recent graduates are starting their careers at a time of tremendous uncertainty, but hiring is up in several job categories.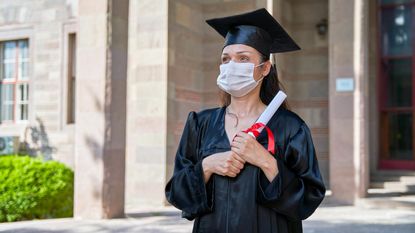 (Image credit: Getty Images)
Though most recent graduates aren't technically millennials, both Gen Zers and millennials who are new to the job market face unprecedented challenges in 2020. Hiring has picked up as the economy reopens, but even so, the class of 2020 is entering one of the most depressed job markets in decades.
I was hired as a staff writer at Kiplinger in March, just weeks after I graduated from Middlebury College (full confession: I am a member of Gen Z, not the millennial cohort). As an employed recent graduate, I feel very fortunate. But I can't say the same for many of my friends. Much of the tried-and-true advice for job seekers no longer applies. You can't, for example, stack your calendar with networking coffee chats and obey social distancing guidelines at the same time.
Hone your strategy. Though unemployment is high across the board, people age 18 to 34 have been disproportionately affected, according to a recent Axios-Harris study. One-third of people who are 18 to 34 have been laid off or placed on temporary leave, compared with 22% of those who are 35 to 49, and 15% of those who are 50 to 64, according to the study. But even in this environment, many companies still need employees, and firms are eager to hire recent college graduates. Even if you're unable (or unwilling) to travel, keep an eye out for virtual networking events and remote job postings. "We have definitely seen an increase in remote postings as well as remote events," says Christine Cruzvergara, vice president of higher education at Handshake, an online platform that connects recent graduates with employers.
Subscribe to Kiplinger's Personal Finance
Be a smarter, better informed investor.
Save up to 74%
Sign up for Kiplinger's Free E-Newsletters
Profit and prosper with the best of expert advice on investing, taxes, retirement, personal finance and more - straight to your e-mail.
Profit and prosper with the best of expert advice - straight to your e-mail.
Steer clear of cluttered job-posting sites that will send you down a rabbit hole to out-of-date or filled jobs. And you don't have to pay an expensive service to get access to the jobs that are suited to your skills. Websites such as LinkedIn and Handshake allow you to filter your searches by location, industry and job type so you can connect with employers who are hiring. To access Handshake, you'll need to sign in with your academic credentials and have an .edu e-mail address.
Hiring is up in several employment categories, including delivery services, call centers, e-commerce warehouses and online tutors. Among major companies, Amazon fulfillment centers, Facebook product and engineering teams, and Nestlé factory/distribution and corporate sites are hiring. You can find a comprehensive list of companies hiring recent grads on Handshake's 500 List, a compilation of the top 500 hiring employers.
If you're living at home while you search for a job, get your finances in order, says Lori Atwood, a certified financial planner based in Washington, D.C. If you have earnings from a temporary or part-time job, use the money you're saving on rent to build up your cash reserves. That way, you'll have an emergency fund when you move out.
You may need to be flexible about location, too. The job market is shifting, and the best places to find a job might surprise you. Some of the best cities for job seekers right now are Madison, Wis., Charlottesville, Va., and Fargo, N.D., according to a study by Zippia.com, a career expert website. These cities have low unemployment, which means less competition, and a high number of jobs in essential industries, such as health care, telecommunications, information technology systems, and public works.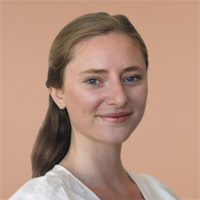 Staff Writer, Kiplinger's Personal Finance
Emma Patch joined Kiplinger in 2020. She previously interned for Kiplinger's Retirement Report and before that, for a boutique investment firm in New York City. She served as editor-at-large and features editor for Middlebury College's student newspaper, The Campus. She specializes in travel, student debt and a number of other personal finance topics. Born in London, Emma grew up in Connecticut and now lives in Washington, D.C.