Lawyer Asks: What Do I Do When Other Lawyers Falsely Bash Me?
It's natural to want to defend yourself from false claims, but a defamation lawsuit isn't the way to go in this case, three experts advise. Here's why, and what to do instead.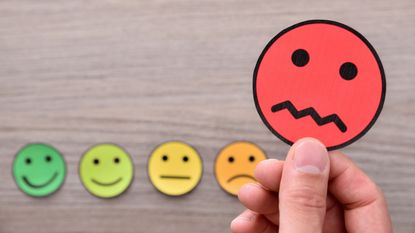 (Image credit: Getty Images)
"Mr. Beaver, your article on how not to start a law practice really got my attention. I am also a recent law graduate and was just sworn in as a member of our state's bar association," "Nancy" emailed.
"As few law firms are hiring due to COVID-19, I opened my own office, phoned and visited several local attorneys, introducing myself and offering to take on work they did not want to handle.
"Much to my shock, a couple of these lawyers have been spreading untrue statements about me, claiming that I am incompetent and lack any real world legal experience. That's not true, as I worked as a law clerk throughout law school and handled some matters in court.
Subscribe to Kiplinger's Personal Finance
Be a smarter, better informed investor.
Save up to 74%
Sign up for Kiplinger's Free E-Newsletters
Profit and prosper with the best of expert advice on investing, taxes, retirement, personal finance and more - straight to your e-mail.
Profit and prosper with the best of expert advice - straight to your e-mail.
"I don't mind competition, but outright lies are something different! Do you have any recommendation on dealing with this situation, especially if it causes me to lose a client? Should I consider a suit for defamation?"
Remember Richard Nixon Saying 'I am Not a Crook'
I ran her question by three friends of this column, Lyle Sussman Ph.D., professor emeritus at the University of Louisville, Kentucky, David Schein, Ph.D., associate dean and director of graduate programs at University of St. Thomas-Houston, and Dr. Luis Vega, psychology professor at California State University, Bakersfield.
Sussman: The way to launch your private practice is not to march off to court and sue other lawyers for defamation. While there is no excuse for spreading falsehoods, law is not a profession known for its nice guys. A thick skin goes — or should go — with the territory. Contrast that with health care, where it is rare for physicians to say anything negative about other doctors.
Nancy's best defense is to build a reputation for quality legal services, and not call attention to herself with even the threat of a lawsuit. What comes to mind when Richard Nixon's presidency is mentioned? It is his statement, "I am not a crook," which translated to, "Oh, yes, I am a really big crook!"
Schein: Another reason you rarely see licensed professionals — for example, lawyers, doctors, CPAs — filing defamation lawsuits, is the need to prove damages, such as lost business. Nancy would have to show their comments resulted in the loss of clients, unless she was accused of violating the law, where proving a financial loss is not required.
That said, while I could not imagine a lawyer posting a false review of her, if someone in the community did, that would call for immediate action, such as:
A letter or online demand that the person remove the post.
An online response firmly denying the accusations.
Contacting the website itself, insisting upon the post being removed.
Sussman: Nancy's focus should be on how to respond if asked her opinion of other lawyers in town. These can be moments where her own credibility gets a real boost by not denigrating her competition.
Your Own Image is Not Helped by Putting down Colleagues
I asked both business professors for their suggestions on how to respond if a potential client with a big case says, "I'll also be interviewing the XYZ law firm next week. What is your opinion of them?"
Schein: Be truthful. If you consider them to be competent and do good work, say so. If you have heard of them but have no personal knowledge of their abilities or reputation, say that as well. But don't bash them out of fear of losing this potential client.
Sussman: Unless you have actual knowledge they are trouble, bad-mouthing a competitor is a negative reflection on you. It is human nature to have more respect for someone who says, "They are good people," instead of, "They are jerks. Stay away!" When we attack a competitor, questions about our motivation surface.
A Psychologist's View
To psychology professor Dr. Luis Vega, "Negative comments and put-downs — why we bad-mouth someone or gossip — all have biological and psychological roots explaining why we are more likely to find fault instead of praising someone.
"Just ask, 'What is more important to know: those plants and berries that are safe to eat, or those which will make us sick?' We know the answer, intuitively; negative outcomes outweigh positive.
"The same reasoning applies to reputation. Most people would rather be warned of someone's dishonesty than led to believe the opposite. When the comments are false, how the victim responds is key to their future credibility.
"We risk our own well-being by seeking vengeance and getting even with those who criticize us unless it is absolutely necessary," Vega maintains, and concluded our chat with this commonsense advice:
"If you are the victim, model and demonstrate good behavior. Highlight your positive side. Do not stoop to their level."
Attorney at Law, Author of "You and the Law"
After attending Loyola University School of Law, H. Dennis Beaver joined California's Kern County District Attorney's Office, where he established a Consumer Fraud section. He is in the general practice of law and writes a syndicated newspaper column, "You and the Law (opens in new tab)." Through his column he offers readers in need of down-to-earth advice his help free of charge. "I know it sounds corny, but I just love to be able to use my education and experience to help, simply to help. When a reader contacts me, it is a gift."