Your Favorite Payment Apps May Face Federal Scrutiny
A new payment app proposal would make PayPal, Apple Pay and more abide by some of the same rules as big banks and other financial institutions.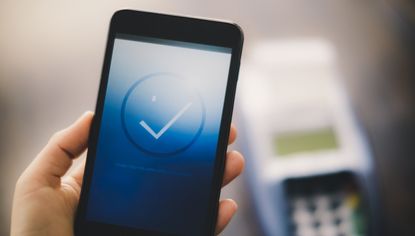 (Image credit: Guido Mieth, Getty Images)
As digital wallets and payment apps grow steadily in popularity, the Consumer Financial Protection Bureau (CFPB) proposes that they be held to the same standard of consumer protection as their more established banking counterparts.
As it stands today, apps such as PayPal, Apple Pay and Google Pay are not subject to the same regulations or, more importantly, consumer protection laws as large banks, credit unions and other financial institutions. The CFPB said its proposed rule seeks to bring more oversight of these firms and change that.
Under the proposal, companies handling more than five million transactions annually would be subject to CFPB supervision in two areas, in particular — compliance with federal consumer protection laws and competition with banks and credit unions.
Subscribe to Kiplinger's Personal Finance
Be a smarter, better informed investor.
Save up to 74%
Sign up for Kiplinger's Free E-Newsletters
Profit and prosper with the best of expert advice on investing, taxes, retirement, personal finance and more - straight to your e-mail.
Profit and prosper with the best of expert advice - straight to your e-mail.
The proposal comes amid growing use of payment apps in the U.S. as well as growing concerns over risks. In one study conducted by Pew Research, more than 40% of Americans say they don't use cash for any of their typical weekly purchases. Regulation of these services might also curb fears of predatory practices and overspending.
Many of the digital wallets and apps services are owned by Big Tech and other large technology providers. But payment systems are critical infrastructure that used to be provided almost exclusively by supervised banks, said Rohit Chopra, director of the consumer watchdog group. They should be subjected to the same oversight, he added.
"Big Tech and other companies operating in consumer finance markets blur the traditional lines that have separated banking and payments from commercial activities," the CFPB said. "This blurring can put consumers at risk, especially when the same traditional banking safeguards, like deposit insurance, may not apply."
Collecting your personal data
In a speech given last month, CFPB Director Chopra pointed out some of the ways that letting these companies go unregulated can potentially hurt customers. These include the fact that they collect a significant amount of data about the consumers using their products.
"They use this data for a variety of purposes including to develop, market and sell payments products and, for a majority of them, other products and services to potential third parties," Chopra said.
A November 7 New York Times report outlined some of the proposed changes, which include giving the CFPB closer access to the companies themselves. The proposal aims to allow the consumer watchdog group to "review detailed corporate records and to send its financial examiners to companies' offices to interview employees, scrutinize policies and safeguards, and flag problems as they spot them," according to the report.
If you have a complaint or concern about a digital wallet or payment app, you can do so on the CFPB site.
RELATED CONTENT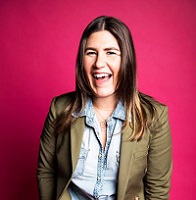 Jamie Feldman is a journalist, essayist and content creator. After building a byline as a lifestyle editor for HuffPost, her articles and editorials have since appeared in Cosmopolitan, Betches, Nylon, Bustle, Parade, and Well+Good. Her journey out of credit card debt, which she chronicles on TikTok, has amassed a loyal social media following. Her story has been featured in Fortune, Business Insider and on The Today Show, NBC Nightly News, CBS News, and NPR. She is currently producing a podcast on the same topic and living in Brooklyn, New York.