Ready for a Financial Check-In? Now's the Time to Get Back on Track
Here are five key things to check off your list to improve your financial health. Do it now to finish the year strong.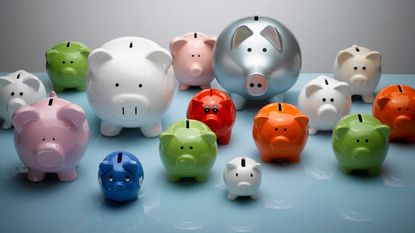 (Image credit: Getty Images)
August is National Wellness Month, and while many think to focus on implementing self-care or health routines, don't forget that financial health is a crucial part of wellness, too!
This month is a great opportunity to revisit goals before the demands of busy fall schedules and the craziness of the holiday season. Summertime is also a good time to get organized before the kids start the school year.
If you find that you haven't been on track in the first part of the year, doing a financial check-in now gives you enough time to course correct. If you're a parent, it also gives you an opportunity to involve your kids in ways that will help them build a strong foundation of financial knowledge.
Subscribe to Kiplinger's Personal Finance
Be a smarter, better informed investor.
Save up to 74%
Sign up for Kiplinger's Free E-Newsletters
Profit and prosper with the best of expert advice on investing, taxes, retirement, personal finance and more - straight to your e-mail.
Profit and prosper with the best of expert advice - straight to your e-mail.
Review your budget and your calendar
Are you on track to meet your goals? Start with the items in your budget that are essential versus those that are discretionary. Essential items, or "needs," include expenses like housing, transportation, utilities, medical expenses, debt payments and food. Discretionary items – your "wants" – include things like travel, eating out and entertainment. If you've gotten a little loose with your discretionary spending, take note and start trimming to get back on track. If you know that there's travel or any large expenditures coming up, you can build that into your budget as well.
Consider using Google Drive or Dropbox, and a shared calendar to stay organized. I know my family heavily depends on cloud storage systems for a central place to share documents that we can both edit, like our household budget. Our shared calendar is the easiest way to track and communicate important dates. As our family likes to say, "If it's not on the calendar, it doesn't exist!"
Boost your savings
Start by looking at your emergency fund. Do you have one in place, and how is it looking these days? Is it enough to cover at least three-to-six-months' worth of expenses? With interest rates on the rise, some of the online high-yield savings accounts have started to increase their interest rates, which are making them more attractive than saving in your traditional brick and mortar bank.
Also remember to review your retirement savings. If you're utilizing a company 401(k) to save and they offer a match, make sure to at least save that amount. If you're 50 or older, you're eligible for an additional catch-up contribution of $6,500 in 2022, in addition to the $20,500 maximum. IRAs and Roth IRAs are other ways you can save for retirement if you don't have access to a workplace 401(k) plan (or even if you do). These allow a combined maximum contribution of $6,000 and an additional $1,000 if you are 50 or older.
Automate what you can – and cancel unused subscriptions
Financial organization requires a lot of time on the front end, but there's a fair amount that you can automate once you have an idea of what you need. I rely on automation and would not be able to meet a great deal of my financial goals without it. Saving is a lot easier to do when you don't have to think about it and it's done for you. All of my retirement savings, bill payments, kid's tuition payments and 529 savings are automated.
Subscription services have become a larger part of our daily lives. Think gyms, music services, meal delivery, dating apps and streaming services. According to research by Kanter, 85% of U.S. households had at least one streaming service in 2021. Many people don't even know how much they're spending on these items each year. Now is a good time to review your subscriptions and cancel unused ones. Apps like Truebill will help you locate unused subscriptions and cancel them for you.
Involve the kids
Back to school is a great time to expose your children to financial education. Consider giving them a budget for clothes and school supplies and allow them the independence to manage how they spend it.
If you're adding a driver to the family soon, talk about car payments, and introduce the concept of risk management through car insurance. Even if you're paying for the premiums on their behalf, it's important that they become familiar with how much things actually cost. School sports, music and theater are not free, so creating a separate fund for these activities can be helpful. And don't forget all the little things like school photos, yearbooks, booster clubs and the cost of field trips and extracurriculars, which can add up.
Still having trouble getting motivated?
Like any other health and wellness routine, sometimes it's easier to start a good habit when you have someone to help keep you accountable. Set a financial check-in date with your partner. Very romantic, I know, but you can add some wine or go on a picnic to make it fun. Throw it on the shared calendar! The same can work with a friend or other family member, and if you work with an adviser, reach out. Finish the year strong – 2023 will be here before you know it!
Disclaimer
Halbert Hargrove Global Advisors LLC ("HH") is an SEC registered investment adviser located in Long Beach, California. Registration does not imply a certain level of skill or training. Additional information about HH, including our registration status, fees and services can be found at www.halberthargrove.com. This blog is provided for informational purposes only and should not be construed as personalized investment advice. It should not be construed as a solicitation to offer personal securities transactions or provide personalized investment advice. The information provided does not constitute any legal, tax or accounting advice. We recommend that you seek the advice of a qualified attorney and accountant. All opinions or views reflect the judgment of the author as of the publication date and are subject to change without notice. All information presented herein is considered to be accurate at the time of writing, but no warranty of accuracy is given and no liability in respect of any error or omission is accepted.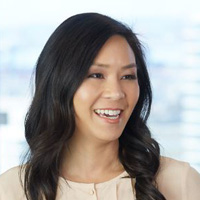 Wealth Adviser, Halbert Hargrove
Julia Pham joined Halbert Hargrove as a Wealth Adviser in 2015. Her role includes encouraging HH clients to explore and fine-tune their aspirations — and working with them to create a road map to attain the goals that matter to them. Julia has worked in financial services since 2007. Julia earned a Bachelor of Arts degree cum laude in Economics and Sociology, and an MBA, both from the University of California at Irvine.