The Biggest Financial Barriers Facing Black Americans … and Strategies to Tackle Them
We all have money concerns, but for Black Americans they are multiplied by many factors endemic to our society and our history. Point by point, we explore the challenges and offer some practical tips for individuals striving to overcome them.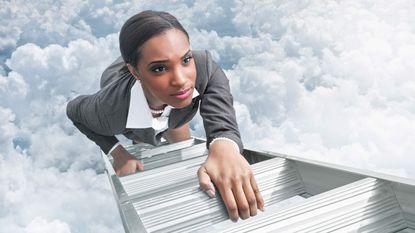 (Image credit: Getty Images)
There are many well-known historical disparities in the American financial system that have contributed to the current wealth gap between Black Americans and their White peers. The denial of access to wealth-building homeownership and education benefits in the GI Bill, redlining and loan rejections for businesses are several critical components of today's widely discussed racial wealth gap. Throw in historically lower wages and education gaps and you find there is a staggering difference in wealth by race. White families have roughly eight times the wealth of Black families, according to The Brookings Institution.
This historical context is critical in understanding that individual achievement must be matched with policies that address the framework that has yielded this result.
While there is much to do to address the broader systemic issues, every day that goes by is an opportunity to shore up individual situations. There are many steps to building and creating a bright financial future, and time is of the essence. Time and money go hand in hand in the accumulation of savings, assets and wealth. So, while we work on the broader issues, let us look at what Black Americans are saying are their biggest concerns and identify strategies to work on them now.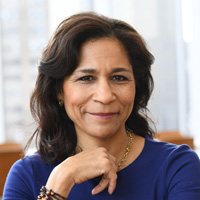 President of Prudential Individual Life Insurance, Prudential Financial
Salene Hitchcock-Gear is president of Prudential Individual Life Insurance, a business unit of Prudential that offers competitive solutions to meet the needs of consumers through the manufacturing and distribution of a diverse portfolio of life insurance products. An insurance industry veteran with more than 30 years of experience, Hitchcock-Gear joined Prudential in 2017 as chief operating officer of Prudential Advisors, the Company's national sales organization with more than 3,000 financial professionals, advisors and fee-based financial planners who offer clients a broad range of financial solutions. She became president of the Individual Life Insurance business in 2018.