Yes, Our Parents Are Aging, But We Can Help
While we can't stop time, we can help our parents prepare for their next phase with some honest talks. You'll be glad you did, and you may even have some fun along the way.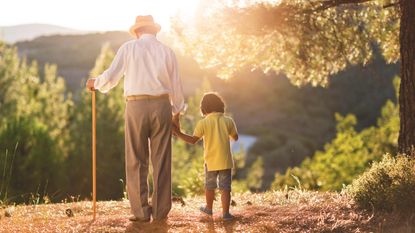 (Image credit: Getty Images)
I was recently talking with one of my girlfriends, and she exclaimed, "Our parents getting older is the worst." I couldn't agree more. My parents are not only my mentors and role models, but also two of my closest friends.
Discussing or even thinking about our parents growing older can be uncomfortable and scary, but it's something that is inevitable, and therefore critical to talk about. Finding the courage to have a fearless conversation with your family by bringing everyone together – parents, siblings, grandchildren and other relatives who will play an important role — will only help for a smoother transition as the aging process continues.
Getting everyone on the same page is imperative to the success of any plan. Below I have outlined a few important steps to take as a family to prepare for your parents' golden years.
Subscribe to Kiplinger's Personal Finance
Be a smarter, better informed investor.
Save up to 74%
Sign up for Kiplinger's Free E-Newsletters
Profit and prosper with the best of expert advice on investing, taxes, retirement, personal finance and more - straight to your e-mail.
Profit and prosper with the best of expert advice - straight to your e-mail.
Have fearless conversations about health care, housing and finances
It's crucial to know what your parents' desires are, in terms of where they want to grow older and how you can support them in accomplishing this goal. Whether they plan to stay in their home or eventually move is a big decision, both for personal comfort and for financial reasons. It's important to understand their desired housing and health care goals while also having a realistic understanding of their financial picture.
Some other things to start planning and thinking about: What is the planned budget? Who will handle finances? If they plan to stay in their home, who will grocery shop, deal with house maintenance, etc.? All of this extra household maintenance can take a toll, so it might be necessary to discuss other ways to get assistance in these areas.
Another option for some families is to have an aging parent move in where you care for them in your home. This is a big decision, so make sure to evaluate from all angles, because this can take a huge toll on both the parent and the caregiver. Making sure all siblings are involved in these conversations ensures there are no surprises or hurt feelings.
Technology and safety in an evolving world
As technology continues to evolve, sometimes it's hard to keep up! I know my own grandparents (92 and 87) greatly depend on the family to help troubleshoot their technology. My grandfather is an avid short-story writer and also enjoys conducting research, so sometimes he needs help with different programs and the internet. Having someone who can help with tech questions is imperative, and if that person is you, try to be understanding and available to them as needed. You can also do technology "classes" with them regularly, which can be quality bonding time as well.
Other important systems to consider teaching aging parents include setting up a password storage system like LastPass to store unique passwords all in one place; using Uber or Lyft to get around to grocery shop, doctor appointments or social gatherings; and using FaceTime or Zoom to "see" family and friends and maintain connections to those they care about when they can't travel.
The fun stuff!
Your talks with your aging parents don't have to be all business. They can be an opportunity to talk about some fun stuff, too.
Senior discounts. There are a number of discounts available for seniors, everything from restaurants and airline tickets to movie theaters and rental cars. If you ask, there may be a discount that you didn't even know about! Here's one list of possibilities to check out.
National park lifetime pass. This is one advantage for seniors that I felt deserved its own line item. An $80 lifetime senior America the Beautiful Pass provides those 62 and older access to more than 2,000 national recreation sites. Check it out if you like to spend time outdoors! Most parks have a scenic drive, so even if they aren't up for hiking, there's still plenty to explore and enjoy. One of our clients has it on his bucket list to visit all 2,000 sites.
SilverSneakers. SilverSneakers is a fitness and wellness program offered at no additional cost to seniors 65+ on eligible Medicare plans that helps them get active, fit and connect with others. It's important to keep moving even as we age, so signing up for free workout classes through Medicare is a great benefit!
Family tree. Working on a family tree together will capture stories from your aging family members in a fun and unique bonding experience and help contribute to your family culture. Have your parents identify people in old photos, tell their stories and complete a full picture of your family tree. You can even record some of these conversations, which will become treasures for years after they're gone.
Get paperwork in order
Having a plan while everyone is healthy is the best option, so we advise that this happens sooner rather than later. Here are some of the most critical documents that should be in order:
Family trust and will. These are important documents to have in place so that if something were to happen, your parents' wishes are in place for assets to transfer as desired. They should be reviewed every couple of years to ensure the correct people are still in place to help with a smooth transition.
Health care directive. This document should be updated and reviewed to ensure that your parents' treatment preferences are followed in case of an accident or serious illness. Since this can happen anytime, why not have a conversation dedicated to their end-of-life and care concerns? This would help you understand their wishes and potentially mitigate a lot of emotional pain over future decisions. Be sure to have a copy of this document readily available.
Durable power of attorney. It's paramount to have this set up and communicated to everyone in the family before any mental decline happens. Ensuring that the aging parent has the person they want in charge before this happens is necessary – if not, family dynamics might take over, which can be problematic, especially when emotions are running high. The family dominator or know-it-all might take over, even if that's not what the parent wants.
Legacy options
Leaving a legacy for children, extended family or a favorite charity is oftentimes an important item on many of our clients' checklists. Luckily for them, there are a variety of ways to give, both before and after they pass. Some ideas include:
Gifting stocks.
Giving cash gifts while still alive, so you can see the money go to good use. (This should only be done once you confirm that you are fully funded and are able to achieve all of your goals.)
Creating a scholarship at a favorite alma mater.
Donating to a donor-advised fund (DAF) so you can contribute to your favorite charity and get immediate tax deductions.
Giving away non-financial gifts that you want certain people to inherit.
This list can be endless and is unique to each individual – so spend the time reflecting and planning what your legacy should look like within your larger plan.
I know planning for the future can feel overwhelming, especially because there are so many unknowns, but my suggestion is to start with one thing at a time and build on it. Each step you take brings your family closer together and gives your parents the comfort of knowing you will always be there for them, even as times get difficult.
Here's to fearless conversations that lead to action for well-lived lives today and tomorrow!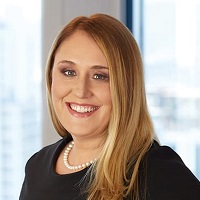 Managing Director of Growth and Client Experience, Halbert Hargrove
Kelli Kiemle holds multiple roles with Halbert Hargrove. As Managing Director of Growth and Client Experience, she sets the tone for the quality and character of Halbert Hargrove's client service relationships. She also manages the associate wealth advisers and client service managers. Kelli is also responsible for overseeing the firm's wide-ranging marketing and communications initiatives, including their mentor program.