4 Money Mistakes to Let Your Kids Make (for Their Own Good!)
When it comes to finances, don't be a helicopter parent. Sometimes the best way to learn about money is to make a mistake.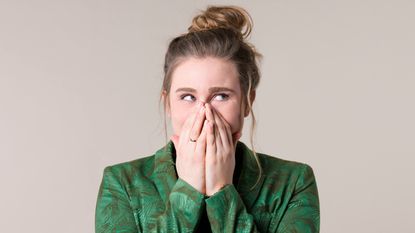 (Image credit: Getty Images)
Teaching kids, teens and young adults about how to handle their money is one of the greatest gifts you can give your children. It's an education that pays dividends (sometimes literally!), and not just when you share the knowledge. Financial literacy benefits us over the entire course of our lifetimes, as there's never a point at which we're not making important financial choices and decisions as adults.
While much of the education your kids receive can come from leading by example, modeling smart money habits and sitting down to explain bigger concepts and financial ideas, we also learn by failing. As your children become older teenagers and young adults, it might be worth letting them mess up just a bit.
Good mistakes that provide learning opportunities allow us to experience consequences – as long as those consequences aren't so detrimental as to be prohibitively expensive or extremely difficult from which to recover. To be clear, "letting" your kids make mistakes doesn't mean letting them crash and burn. It means stepping back enough for your children to actually experience their failure, but then offering the support they need to quickly regain their footing.
Here are a few money mistakes that can teach powerful lessons, if you allow your children to learn them by going through it themselves.
Founder, Beyond Your Hammock
Eric Roberge, CFP®, is the founder of Beyond Your Hammock (opens in new tab), a financial planning firm working in Boston, Massachusetts and virtually across the country. BYH specializes in helping professionals in their 30s and 40s use their money as a tool to enjoy life today while planning responsibly for tomorrow.

Eric has been named one of Investopedia's Top 100 most influential financial advisers since 2017 and is a member of Investment News' 40 Under 40 class of 2016 and Think Advisor's Luminaries class of 2021.