Three Tips for Being a Disrupter
For women guided toward a path opposite to what is deemed 'traditional' or 'normal' in their industry: Now is the time to become a disrupter.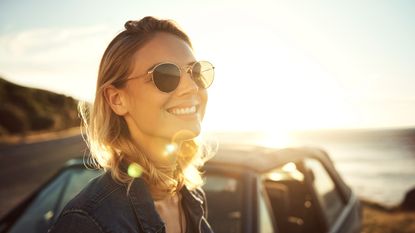 (Image credit: Getty Images)
I will never forget the mix of emotions that washed over me during a conversation with a mentor I greatly admired — an older male financial adviser. I was bubbling with excitement as I shared my plan to pivot my financial planning practice and focus primarily on working with women. However, his response was far from encouraging: "That's a terrible idea. You should stick to clients like lawyers, physicians or successful business owners who bring in substantial incomes."
In that moment, I sat there, utterly perplexed, contemplating his words. Aren't women also successful lawyers, business owners and professionals in various industries? It suddenly dawned on me that he couldn't envision women as being accomplished in those roles.
And there it was — the rocket fuel I needed to forge ahead with unwavering commitment and create a financial planning practice that caters specifically to women. I knew we needed to establish a safe space where women could engage in those vulnerable conversations that had been overlooked for far too long.
Subscribe to Kiplinger's Personal Finance
Be a smarter, better informed investor.
Save up to 74%
Sign up for Kiplinger's Free E-Newsletters
Profit and prosper with the best of expert advice on investing, taxes, retirement, personal finance and more - straight to your e-mail.
Profit and prosper with the best of expert advice - straight to your e-mail.
Below I'll share some lessons from my journey that can help you disrupt your own industry.
Find your niche
Thank goodness I possess an inherent resistance to naysayers. When we decided to carve out our niche and do everything within our power to make financial planning fun, relatable and accessible, our business experienced an explosive transformation.
We weren't just talking to anyone, but women who were ambitious, smart and just needed some help.
We weren't focusing on the ultra-wealthy or the retirement space. We weren't talking only to widows who typically got large sums of life insurance. We were talking to the ignored and often misunderstood middle.
To find your niche, think about the three to five clients you enjoy working with most. Why do you love them? Is there something they all have in common? Chances are yes — and this is usually a great way to figure out a niche. Working in a space you love is an easy way to take a deep dive and gain a greater understanding on how to double down and grow in that specific area, even if it seems hyper-specific.
Are there gaps you see in areas that are not being served well? How can you help?
---
Kiplinger Advisor Collective is the premier criteria-based professional organization for personal finance advisors, managers, and executives. Learn more >
---
Market differently
We took a different approach to our marketing, as well. I began openly discussing the mistakes I had made because, truth be told, I wasn't born a financial adviser with all the answers. I had stumbled and fallen along the way, and I wanted people to know that even when you make colossal financial blunders, there is always a way out. We can rise above our past and create the future we desire.
That year, our business grew by over 50%. Oh, how satisfying it was.
When thinking of marketing your new business or talking to your target audience, keep in mind that you're having a conversation with one person. Just like talking to a friend, sharing your experiences, being vulnerable and relatable can go a long way. Also consider what you wish you had and how that would have helped. Is this something you can create?
Trust your intuition
So, when you're deeply passionate about something, when you're committed to supporting a specific cause or when your instincts guide you toward a path opposite to what is deemed "traditional" or "normal" in your industry, let me give you the best advice I can offer: Disrupt the hell out of it, and wholeheartedly trust your intuition.
Somewhere out there, there's someone who needs it — another woman you're inspiring and empowering to do the same thing. Your story is a powerful reminder that defying the status quo and embracing your unique vision can lead to extraordinary achievements. Keep defying expectations, challenging norms and making a meaningful impact. By daring to be different, we not only find success but also become beacons of inspiration for others who are searching for their own path of empowerment and fulfillment.
Disclaimer
The information provided here is not investment, tax or financial advice. You should consult with a licensed professional for advice concerning your specific situation.