Seven Factors to Consider Before Choosing a Goal Age to Collect Social Security
There's more to this decision than simply when you want to retire.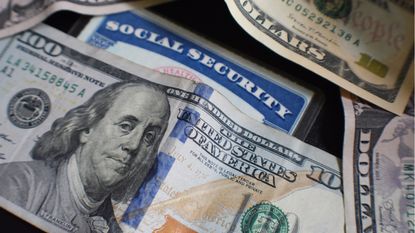 (Image credit: Getty Images)
An important player in your overall retirement plan, Social Security can help fund your living expenses when you're no longer able to work or are working reduced hours. However, as the payments you receive while drawing from Social Security replace only some of the income you received while working, Social Security benefits should be considered supplemental rather than your only source of income. And while you can apply for your benefits at any time between the ages of 62 and 70, there may be reasons why you would want to delay receiving your benefits until a later date.
So when should you plan to start collecting these benefits? While the answer can vary based on each individual person's situation, the financial experts of Kiplinger Advisor Collective recommend considering these factors first before determining your goal age to begin collecting Social Security.
The right income match
"Timing is the most significant consideration when beginning to collect Social Security. We always recommend delaying benefits as long as you can and, at the very least, when your retirement income sources and Social Security layered together align to equal 75% of your pre-retirement household income." — Shawn Plummer, The Annuity Expert
Subscribe to Kiplinger's Personal Finance
Be a smarter, better informed investor.
Save up to 74%
Sign up for Kiplinger's Free E-Newsletters
Profit and prosper with the best of expert advice on investing, taxes, retirement, personal finance and more - straight to your e-mail.
Profit and prosper with the best of expert advice - straight to your e-mail.
Your immediate needs vs efficiency
"The choice is needs-based or efficiency-motivated, in that order. If a household can't meet core living expenses, it's a compelling reason to take Social Security early, but many choose to postpone payments to increase the potential benefit. The biggest factor in the decision is the mortality of the recipient or surviving eligible spouse. To maximize the payout, wait as long as possible." — H. Adam Holt, Asset-Map
The spousal benefit
"I think it is important for spouses and partners to take a more coordinated approach to Social Security. I think about my parents' situation — their age difference is 14 years. My dad waited until age 70 to start collecting Social Security benefits. He earned delayed retirement credits for himself and locked in the largest survivor benefit for my mom." — Marguerita Cheng, Blue Ocean Global Wealth
---
Kiplinger Advisor Collective is the premier criteria-based professional organization for personal finance advisors, managers, and executives. Learn more >
---
Age-related retirement bonuses
"One important consideration would be to assess the special benefits associated with the age of retirement. For example, age-based retirement bonuses are offered. The later you retire, the higher the bonus. Of course, waiting longer depends on the retiree's personal preference, health considerations and overall financial benefits available by the time they are able to retire." — Justin Donald, Lifestyle Investor
Your personal health
"From a financial standpoint, taking Social Security benefits at age 70 is the best option. However waiting that long means that you have to have a life expectancy in the early to mid-80s. If you are not in great health, it might make better sense to take Social Security benefits much earlier than age 70 so you can enjoy the benefits longer." — Mario Hernandez, Longevity Wealth Management
'Longevity insurance'
"Age is one consideration, but strategically timing the benefit with a spouse (if applicable) is huge. If one spouse had a career of primarily part-time work, and the other was the breadwinner, it behooves the couple to delay the breadwinner's larger Social Security benefits as long as cash flow allows. The reason is that this allows the larger benefit to grow and serve as inflation-adjusting 'longevity insurance.'" — Dennis McNamara, wHealth Advisors
Whether your finances will align with your goal
"When determining when to collect Social Security benefits, I think a key consideration someone should make would be to compare and contrast the amounts they would have at various ages based on their retirement plan. Then, they could easily determine whether their finances will align with their goal retirement age. If not, they could consider increasing their contribution amount to meet that goal." — Angela Ruth, Due
Related Content
Disclaimer
The information provided here is not investment, tax or financial advice. You should consult with a licensed professional for advice concerning your specific situation.
Kiplinger Advisor Collective is the premier criteria-based professional organization for personal finance advisors, managers, and executives.