Saving for Retirement? Six Moves That Can Derail Your Success
Steering clear of these mistakes will save you a lot of regret once you reach retirement age.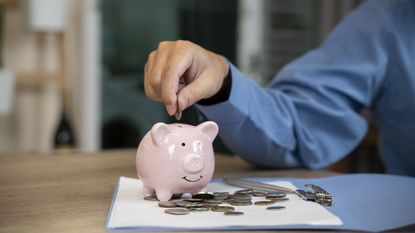 (Image credit: Getty Images)
Saving for retirement is one of the most important aspects of managing your finances, and getting started can be as simple as signing up for your company's 401(k) program. But while setting aside money to live on after you retire from work may seem straightforward, there are definitely still some mistakes you can make along the way.
Some of those mistakes may have little to no effect on your overall savings strategy, but others — like putting off saving too long in favor of other goals or following a plan ill-suited to your unique situation — can have a major impact on the amount of money you're able to save or the amount of taxes you'll have to pay once you're of retirement age.
To provide some guidance and shed light on the do's and don'ts of retirement savings, the financial experts of Kiplinger Advisor Collective each discuss one thing someone should never do while saving for retirement, and why doing so can ultimately derail your success.
Subscribe to Kiplinger's Personal Finance
Be a smarter, better informed investor.
Save up to 74%
Sign up for Kiplinger's Free E-Newsletters
Profit and prosper with the best of expert advice on investing, taxes, retirement, personal finance and more - straight to your e-mail.
Profit and prosper with the best of expert advice - straight to your e-mail.
Copying exactly what others are doing
"Just like you wouldn't take someone else's prescription drug, you should not implement retirement planning strategies based on what other retirement savers are doing. Your unique plan and retirement goals should drive how you invest your money, what account types you contribute to, the insurance coverage you secure and more. Implementing advice that was given to someone else based on their unique situation can introduce unwanted risks to your plan or, even worse, put your financial plan in jeopardy." — Taylor Schulte, Define Financial
Forgetting to think about tax diversification
"People should not save for retirement with only pre-tax dollars. Tax diversification can be as important as investment diversification. Include taxable, tax-deferred and tax-free accounts in your investment strategy." — Marguerita Cheng, Blue Ocean Global Wealth
Neglecting retirement savings in favor of college savings
"College is expensive, so parents might feel compelled to sink their savings into college expenses, neglecting their retirement savings. Kids have a longer financial runway than parents do, so while parents should pay for some college if they can, their kids should as well (via savings or loans) so parents can prioritize retirement savings and avoid becoming a financial burden down the road." — Trae Bodge, Trae Bodge Media, LLC
---
Kiplinger Advisor Collective is the premier criteria-based professional organization for personal finance advisors, managers, and executives. Learn more >
---
Worrying over how much you have (or haven't) saved
"Obsessing over retirement can rapidly become counterproductive. There are some savers out there who are — and possibly will be for a while — behind on whatever the formula of the day or the industry recommendation is. Maybe 'life happened.' Worry over saving money shouldn't come before saving one's sanity and gratitude, lest both the retirement and one's company become the real nightmares." — Robert Ribciuc, EBITDA Catalyst
Relying on free online calculators
"Don't rely on rule-of-thumb assumptions or free online calculators. These can be misleading and guide someone in the wrong direction with too much confidence. They fail to take into consideration individual variables as well as ask the very important human questions. In addition, I find that assumptions made about spending by individuals are always off, and this detail is critical to success in retirement!" — Nicholle Overkamp, Wilcox Financial Group, LLC
Taking tax breaks now just to pay more later
"People should avoid pre-tax retirement savings. While the tax break seems advantageous now, it's not as beneficial in the future when taxes must be paid during retirement. The main reason why this could negatively impact retirement is that the rate of taxes could be exponentially higher in the future, so people could end up paying more in taxes when withdrawing retirement funds." — Justin Donald, Lifestyle Investor
Related Content
Disclaimer
The information provided here is not investment, tax or financial advice. You should consult with a licensed professional for advice concerning your specific situation.
Kiplinger Advisor Collective is the premier criteria-based professional organization for personal finance advisors, managers, and executives.