12 Super Small-Cap Stocks to Buy for the Rest of 2022
Analysts say a tough start to the year has these small-cap stocks priced for outperformance in the second half of 2022 and beyond.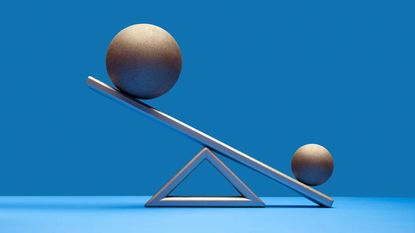 (Image credit: Getty Images)
Small-cap stocks tend to suffer more than their larger cap peers when equities are broadly struggling, and 2022 has been no exception. But if there's a sliver of a silver lining to be found, it's that analysts say the best small-cap stocks to buy are now priced for truly exceptional returns.
First, let's take a look at the tape: The small-cap benchmark Russell 2000 index generated a total return (price appreciation plus dividends) of -15.3% for the year-to-date through June 8. That trailed the S&P 500's total return by 2.2 percentage points.
No surprises there. Small-cap stocks tend to underperform in down markets. Thanks to their risk-reward profiles and correlations to the broader market, that's just what they do.
By the same token, however, small-cap stocks also tend to lead the broader market when equities are catching a bid. Now, no one knows when the current market malaise will lift, but when it does, the best small-cap stocks to buy should theoretically be among the biggest outperformers.
In order to get an idea of where these outsized potential returns might be hiding, we turned to Wall Street analysts to find the best small-cap stocks to buy for the second half of 2022 and beyond. To that end, we screened the Russell 2000 for analysts' top-rated small-cap stocks.
Here's how the process works: S&P Global Market Intelligence surveys analysts' stock ratings and scores them on a five-point scale, where 1.0 equals Strong Buy and 5.0 means Strong Sell. Any score of 2.5 or lower means that analysts, on average, rate the stock a Buy. The closer the score gets to 1.0, the stronger the Buy call.
We then limited ourselves to names with at least 10 Strong Buy recommendations. Lastly, we dug into research, fundamental factors, analysts' estimates and other data on the top-scoring names.
The bottom line? Read on to see Wall Street's 12 favorite small-cap stocks to buy for a rebound in the second half of 2022 and beyond.
Share prices, analysts' consensus recommendations and other data are as of June 8, courtesy of S&P Global Market Intelligence, YCharts and Refinitiv Stock Reports Plus, unless otherwise noted. Stocks are listed by strength of analysts' consensus recommendation, from weakest to strongest.