12 Splendid Small-Cap Growth Stocks to Buy
Small-cap growth stocks could be ready to turn the corner after a few years of being outshone by their larger brethren. These 12 picks stand to benefit.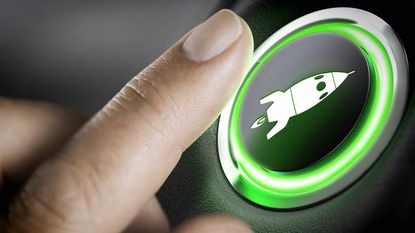 (Image credit: Getty Images)
While the novel coronavirus continues to inflict pain in the U.S., investors are looking for companies with greater earnings visibility. That's great news for portfolio managers overseeing small-cap stocks, which have suffered significant underperformance in recent years.
"We are just exiting a seven-year underperformance cycle partially driven by the popularity of mega stocks, particularly the FAANGs (Facebook, Apple, Amazon, Netflix, Google)," U.K.-based Miton U.S. Opportunities Fund portfolio manager Nick Ford recently told CNBC. "And investors have been forced into mega cap stocks because if you are benchmarked against the S&P 500 and you don't own Facebook, Apple, Netflix, etc., you are going to trail the index, and that sucks money out of the small-cap sector."
As the U.S. economy starts to recover, however, small-cap growth stocks will benefit the most. That's because they're largely being valued at or near historical lows.
Once investors come to the realization that small-cap stocks should have superior potential returns over the next two to three years, however, you'll see small-cap stocks' valuations (and, of course, their prices) rise dramatically.
Here, then, are 12 small-cap growth stocks to buy if you're constructing a diversified portfolio and need a little oomph.
Contributing Writer, Kiplinger.com
Will has written professionally for investment and finance publications in both the U.S. and Canada since 2004. A native of Toronto, Canada, his sole objective is to help people become better and more informed investors. Fascinated by how companies make money, he's a keen student of business history. Married and now living in Halifax, Nova Scotia, he's also got an interest in equity and debt crowdfunding.