Oklahoma Recreational Weed Bill Fails: This Week in Cannabis Investing
Oklahomans voted against a recreational weed bill that would have legalized adult-use cannabis in the Sooner State.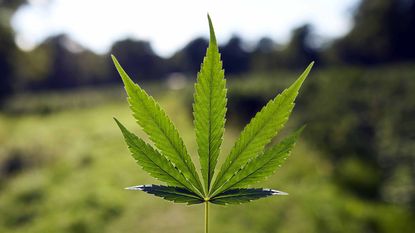 (Image credit: Getty Images)
An Oklahoma recreational weed bill failed to pass in the Sooner State this week, as Republican lawmakers in Oklahoma continue spreading Drug War-era rhetoric.
Since 2018, when Oklahoma voted in the legalization of medical cannabis, the state has amassed over 2,800 dispensaries, and roughly 10% of the state's adult population currently holds a medical license for cannabis. Unfortunately, unlike neighboring state Missouri, an Oklahoma recreational weed bill could not garner enough support to pass. State Question 820 was handily defeated, leaving Oklahoma residents with a very concerning illicit market and a fledgling medical market.
Oklahoma is home to the fourth largest population of farmers in the U.S. Lawmakers in the state have struggled with how to perceive the quick rise of cannabis production that has taken place after the adoption of its medical marijuana program.
Subscribe to Kiplinger's Personal Finance
Be a smarter, better informed investor.
Save up to 74%
Sign up for Kiplinger's Free E-Newsletters
Profit and prosper with the best of expert advice on investing, taxes, retirement, personal finance and more - straight to your e-mail.
Profit and prosper with the best of expert advice - straight to your e-mail.
"We have something like seven or eight thousand growers in Oklahoma," Governor Kevin Stitt said. "It's taken us a while to get our arms around that."
The recent success and sales turnover seen from recreational cannabis coming online in states with healthy medical cannabis programs like Missouri and Connecticut makes the defeat of the Oklahoma recreational weed bill all the more baffling.
Sadly, this is not a surprise, but should serve as a wake-up call that there is still plenty of work to be done for proponents of legalization. It is disheartening to hear elected officials spreading misinformation about the impacts of recreational cannabis legalization while complaining about the current dynamics they have created with rampant illicit activity. Sound familiar – New York, California?
Trulieve Cannabis reports earnings
Following in the footsteps of fellow cannabis company Green Thumb Industries (GTBIF (opens in new tab)), Trulieve Cannabis (TCNNF (opens in new tab)) this week reported earnings (opens in new tab).
TCNNF reported fourth-quarter revenue of $302 million and full-year 2022 revenue of $1.2 billion. These results were generally a miss versus expectations for the marijuana stock, and we were disappointed to see industry analysts raising expectations within the last week. There is a credibility issue in the cannabis industry, and continued overpromising and under-delivering must stop. It's important for the industry to meet and exceed expectations on a consistent basis and most companies are failing to achieve this objective.
It's also frustrating to hear operating companies mention investments in proprietary technology in the same breath as talking about inventory management issues. Improved focus on core operations, capex and strategic growth initiatives is plenty from an execution and capital allocation perspective.
Trulieve's earnings also show that large M&A – a cannabis trend we're watching this year – is challenging to absorb, especially for assets with inferior fundamentals. This is a good reminder for others that are thinking about embarking on a similar path. There are still some positives that may emerge from this environment. A lot of discussion was spurred around cash management, debt reduction and the rationalization of underperforming assets. This will come at the expense of goodwill write-downs and job reductions in certain areas, but it could ultimately better position Trulieve's longer-term potential.
Missouri reaches recreational cannabis milestone
Missouri is setting a high bar for new recreational cannabis markets by exceeding $100 million in its first month of sales and swiftly becoming the third fastest growing adult-use market. An amendment allowing recreational sales in the state was passed in November 2022, allowing dispensaries to open last month. The state recorded $13 million in recreational cannabis sales from its first weekend alone.
However, there's been a decline in Illinois sales with Missouri coming online, and the size of the impact was a bit sooner than expected. We have seen these circumstances in other instances, especially when a new and thriving recreational cannabis market opens. Overall, this is great for Missouri's citizens, who now have legal access to cannabis and healthy tax revenues that will be generated to help the state as well.
California plans to expand local cannabis retail programs
Regulators in California are introducing a $20 million grant program to incentivize dozens of counties and cities to start or expand retail cannabis programs. Cannabis deserts are a well-known term for industry insiders. In this instance, we are referring to the many jurisdictions throughout California that have yet to establish legal retail cannabis access.
Orange County, the state's third largest county by population, is a clear example of a California region that lacks legal cannabis retail. In an area with 3.2 million residents, only four cities or towns allow recreational cannabis sales. This has been a major challenge for the California cannabis industry, allowing the illicit market to grow and overbuilt capacity leading to price declines and company closures.
Thankfully, the state seems to be recognizing these challenges and is taking steps to encourage access growth across these deserts and in other underserved areas.
"Expanding access to California's retail cannabis market is an important step towards protecting consumer safety and supporting a balanced market," said Nicole Elliott, director of the Department of Cannabis Control in a press release (opens in new tab). "The retail access grant program ultimately seeks to encourage legal retail operations in areas where existing consumers do not have convenient access to regulated cannabis."
In the meantime, we continue to see capacity come offline and struggling brands exit the state. This combination of access growth and capacity reduction is a long overdue green shoot for California's cannabis industry. We remain of the position that a healthy California cannabis industry is vital for the overall legal cannabis industry nationwide.
Morgan Paxhia is Co-Founder of $PSDN ETF & Managing Director and Co-Founder of Poseidon Investment Management. With over 10 years experience in investing and finance, Morgan has developed a deep understanding of individual company analysis, portfolio construction, and risk mitigation. This content is not intended to provide any investment, financial, legal, regulatory, accounting, tax or similar advice, and nothing should be construed as a recommendation by Poseidon Investment Management, LLC, its affiliates, or any third party, to acquire or dispose of any investment or security, or to engage in any investment strategy or transaction. An investment in any strategy involves a high degree of risk and there is always the possibility of loss, including the loss of principal. This content should not be considered as an offer or solicitation to purchase or sell securities or other services. Any of the securities identified and described herein are for illustrative purposes only.  Their selection was based upon nonperformance-based objective criteria. The content presented is believed to be factual and up-to-date, but we do not guarantee its accuracy and it should not be regarded as a complete analysis of the subjects discussed. Past performance is not indicative of future results.