Weed Legalization Efforts Underway in Ohio: This Week in Cannabis Investing
Early voting in Ohio has started on Issue 2, a ballot measure that will legalize recreational weed in The Buckeye State if passed.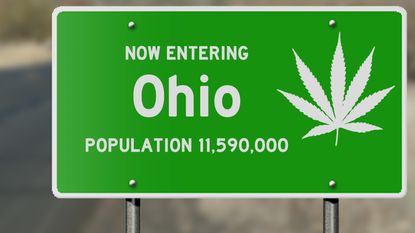 (Image credit: Getty Images)
The legalization of recreational weed is up for a vote in The Buckeye State.
Election Day is approaching in Ohio and residents of the battleground state have the opportunity to approve Issue 2. The proposed ballot measure, sponsored by the Coalition to Regulate Marijuana Like Alcohol, would allow adults over 21 years old to possess 2.5 ounces of cannabis and up to 15 grams of cannabis concentrates for recreational use.
Additionally, the ballot proposal would allow adults to cultivate cannabis in their homes and usher in the state's Division of Cannabis Control to oversee the industry.
Subscribe to Kiplinger's Personal Finance
Be a smarter, better informed investor.
Save up to 74%
Sign up for Kiplinger's Free E-Newsletters
Profit and prosper with the best of expert advice on investing, taxes, retirement, personal finance and more - straight to your e-mail.
Profit and prosper with the best of expert advice - straight to your e-mail.
Ohioans still have time to cast their ballots, but polling indicates that nearly 60% of registered voters intend to vote in favor of Issue 2. If voting results match preliminary polling outcomes, Ohio would become the 24th state to step into the legalized adult-use cannabis market.
"We are proposing to regulate marijuana for adult use, just like we do for alcohol," said Tom Haren, a corporate lawyer dubbed "the Face of Marijuana Legalization in Ohio" by Cleveland Magazine. "Our proposal fixes a broken system while ensuring local control, keeping marijuana out of the hands of children, and benefiting everyone.
If Ohio voters approve Issue 2, the more conservatively governed state could turn heads leading into a national election, especially given its influence in those elections. Polling results are promising, but it's going to be a push as prohibitionists are coming forward with misinformation and threats about trying to repeal a legal program should it pass. We hope the good people of Ohio see through the noise and cast their vote.
Study shows cannabis reduces COVID-19 mortality rates
Research is an aspect of the legalized cannabis industry that doesn't receive widespread attention given the plant's status as a Schedule I drug under the Controlled Substances Act. Public discourse surrounding cannabis research is often limited to anecdotal experiences and restricted studies. As a result, cannabis professionals remain cautious about making potentially false claims about the plant because that will surely not garner any favors with the Food and Drug Administration (FDA), Drug Enforcement Agency (DEA) and other governing bodies.
With that said, a recent study presented at the annual meeting of the American College of Chest Physicians has many folks excited about a potential link between cannabis and lower mortality rates as it pertains to COVID-19.
A team of researchers, led by Dr. Fasih Sami Siddiqui, has found that cannabis consumers who contracted COVID-19 had better outcomes and reduced mortality compared to non-cannabis consumers.
Dr. Siddiqui and his colleagues analyzed the medical records of 322,214 patients and sorted their data into two groups depending on their cannabis usage. Once separated into two groups, researchers matched cannabis users with "non-users 1:1 on age, race, gender, and 17 other comorbidities including chronic lung disease," according to the study. Ultimately, Dr. Siddiqui and his peers found that cannabis consumers who contracted COVID-19 had a mortality rate of 2.9%, while those who tested positive for COVID-19 and did not consume cannabis had a mortality rate of 13.5%.
"On univariate analysis, marijuana users had significantly lower rates of intubation (6.8% vs 12%), acute respiratory distress syndrome (ARDS) (2.1% vs 6%), acute respiratory failure (25% vs 52.9%) and severe sepsis with multiorgan failure (5.8% vs 12%). They also had lower in-hospital cardiac arrest (1.2% vs 2.7%) and mortality (2.9% vs 13.5%)," researchers wrote.
It is important to note that those who use cannabis represent less than 1% of those in the initial pool of analyzed medical records. However, researchers are hopeful that this study will implore other medical professionals to look further into the potential connection between cannabis and lower COVID-19 mortality rates.
"The significant decrease in mortality and complications warrants further investigation of the association between marijuana use and COVID-19," researchers noted.
The results of this recent study build upon a 2022 study posted in the Journal of Cannabis Research that noted a potential connection between cannabis, lower hospitalization rates and better clinical outcomes. This study is also interesting because cannabis saw an incredible boom in consumption during the height of the COVID-19 pandemic. Maybe, one day cannabis could be credited with playing a role in society managing COVID-19 directly and/or tangentially.
Census Bureau debuts interactive cannabis tax revenue map
It is difficult to talk about the business of legalized cannabis without discussing federal policy and taxation. The U.S. Census Bureau recently added to the conversation by publishing a map detailing the proportion of state revenue generated through the legalized cannabis industry.
While all states did not offer data to be featured in the interactive map, the results collected in several states, including Michigan, Illinois, Alaska, Colorado and Oregon, were eye-catching.
In Oregon, for instance, cannabis taxes accounted for 4.67% of total revenue in the first quarter of the 2023 fiscal year and 4.7% of state revenue in the first quarter of 2022. In Illinois, cannabis tax revenue exceeded alcohol tax revenue by $135.8 million during the fiscal year that ended June 30. Similarly, Colorado and Washington received more tax revenue from legal cannabis than from alcohol or cigarettes during the 2022 fiscal year.
Mississippi, Connecticut, New York, California, Missouri and Maine also experienced increased cannabis tax revenue during the second quarter of the current fiscal year.
"This data highlights the fact that legal cannabis markets are making positive contributions to their communities," National Cannabis Industry Association Executive Director Aaron Smith said.
Data featured throughout the U.S. Census Bureau's interactive map is promising, but there is room for growth. Additional cannabis tax revenue could be generated if the 280e federal tax is removed, state regulations are improved and operators continue to drive sophistication into their organizations.
Reclassifying cannabis as a Schedule III substance, passing the SAFER Banking Act into law and receiving clarity on credit and debit card usage would also provide a strong organic growth tailwind for the industry and tax revenue. While it is best to remain cautiously optimistic, the industry is still young and the economic boom that it can provide is promising.
Medical marijuana will be easier to access in Georgia
Georgia is home to a medical market worthy of our attention. There are only two licensed operators and seven medical dispensaries in The Peach State, but cannabis access is about to shift dramatically.
State officials have opened the door for nearly 120 pharmacies to provide cannabis products from Botanical Sciences to prescribed patients diagnosed with severe conditions, including Parkinson's Disease, terminal cancers and post-traumatic stress disorder (PTSD). Moving forward, the number of pharmacies able to distribute prescribed cannabis products could grow to almost 400.
"Pharmacists have been fielding questions from patients for years without ever having the ability to do anything about it," Botanical Sciences CEO Gary Long said, as reported by ABC News. "Finally, they have the ability not just to give people advice but provide them with the therapies they've been seeking."
Georgia is the first state to travel down this particular path of medical cannabis access. Those that expedite the process of expanding access to medical or adult-use cannabis, like Maryland, often limit the growth of the illicit market and lower the presence of unregulated products such as those derived from hemp.
As for the pharmacies helping expand access to medical cannabis, it is unclear how they will be treated as a percentage of their sales will soon be subjected to 280e taxes. Not to mention, businesses engaging in cannabis sales often face challenges regarding insurance, banking, etc. Regardless, Georgia deserves credit for taking an innovative route to improving access to cannabis.
Related content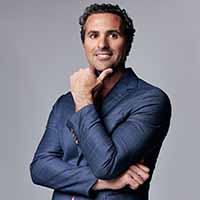 Morgan Paxhia is Managing Director and Co-Founder of Poseidon Investment Management. With over 10 years experience in investing and finance, Morgan has developed a deep understanding of individual company analysis, portfolio construction, and risk mitigation. This content is not intended to provide any investment, financial, legal, regulatory, accounting, tax or similar advice, and nothing should be construed as a recommendation by Poseidon Investment Management, LLC, its affiliates, or any third party, to acquire or dispose of any investment or security, or to engage in any investment strategy or transaction. An investment in any strategy involves a high degree of risk and there is always the possibility of loss, including the loss of principal. This content should not be considered as an offer or solicitation to purchase or sell securities or other services. Any of the securities identified and described herein are for illustrative purposes only.  Their selection was based upon nonperformance-based objective criteria. The content presented is believed to be factual and up-to-date, but we do not guarantee its accuracy and it should not be regarded as a complete analysis of the subjects discussed. Past performance is not indicative of future results.