The Inflation Spike Probably Won't Last
Long-term demographic and economic trends will keep a lid on future price hikes.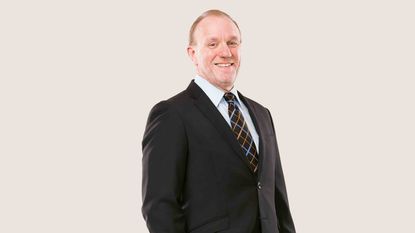 (Image credit: Photo by Andy Richter)
Jim Paulsen is chief in­vestment strategist at the Leuthold Group, an investment research and money management firm.
Prices on everything from lumber to eggs have been rising. What's behind this recent surge in inflation? We took the economy from a depressionary bust to a wartime boom in less than a year, and when you do that, companies just can't keep up. There really isn't any precedent in the postwar era in which you combine an economic crisis with a health crisis. Companies cut everything to the bone to stay open. That would have been fine if you had a normal recession, but this one ended about as soon as it started. This is why we don't have enough shipping containers, we don't have enough homes, we don't have enough semiconductor chips.
Do you think the Fed is pushing up prices? With massive monetary and fiscal stimulus, economic policymakers have done everything they possibly can to produce inflation. Moreover, the Federal Reserve has adopted a lot of the political agenda of the Treasury Department. Their new joint philosophy is to "go big" with support for the economy. They believe disinflationary forces in the world remain so strong that economic growth can be boosted with policy accommodation without causing significant inflation.
Subscribe to Kiplinger's Personal Finance
Be a smarter, better informed investor.
Save up to 74%
Sign up for Kiplinger's Free E-Newsletters
Profit and prosper with the best of expert advice on investing, taxes, retirement, personal finance and more - straight to your e-mail.
Profit and prosper with the best of expert advice - straight to your e-mail.
Do you agree? What will prevent long-term, 1970s-era inflation? There is so much more competition we didn't have in the 1970s that will continue to act as a disinflationary force. There's a strong relationship between the growth of the labor force and inflation trends. In the 1970s, the labor force grew 2.5% a year. That's a lot of new people getting money they can spend. By contrast, in the five years ending in 2019, the U.S. labor force grew just barely over 1%. Not only do we have far slower labor force growth today, we've also got a much older demographic. Older populations tend to grow more slowly and generate less inflationary pressure. Demographic trends are even worse in Japan and Europe than in the U.S., and what gets less attention is that the poster child for the emerging world, China, probably has the worst demographics of all because of its former one-child policy. Plus, U.S. global openness is so much more pronounced than it was in the '70s. Then, we were essentially a closed economy with a small proportion of international business. Now, we're the opposite of that. Our largest companies do more business abroad than they do here.
You've also cited technology as an "inflation slayer." Why is that? In recent years, the technology sector has enjoyed its third-most-dominant period of stock market leadership of the postwar era. If you look at the performance of technology going back to 1950, whenever you had major technology runs, over the next three years you had a major pickup in productivity. I think we're in the midst of that now. Technology connotes disruption, new products, more capital being added to the labor force—all things which enhance productivity. When workers get to use new methodologies, they can produce more per hour, causing the cost of labor and inflationary pressures to lessen.
With that in mind, how long will this period of inflation last? I think in the short term we've created a big mismatch between supply and demand, which is leading to higher prices. This could continue through the rest of this year and perhaps the early part of next year. However, the odds are that by this time next year, production will catch up with demand.
Senior Editor, Kiplinger's Personal Finance
Block joined Kiplinger in June 2012 from USA Today, where she was a reporter and personal finance columnist for more than 15 years. Prior to that, she worked for the Akron Beacon-Journal and Dow Jones Newswires. In 1993, she was a Knight-Bagehot fellow in economics and business journalism at the Columbia University Graduate School of Journalism. She has a BA in communications from Bethany College in Bethany, W.Va.