Volatility Is Back: What to Do Next to Protect Your Retirement from Market Risk
After a summer of relative calm, worries over a future market crash have reached their highest levels in 2021. Here are some ideas to help safeguard your retirement.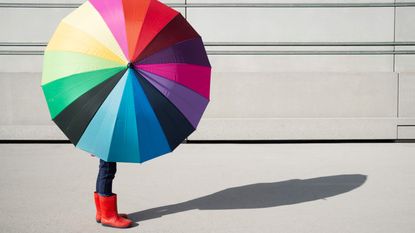 (Image credit: Getty Images)
We got a taste of what a return to normal life felt like over the summer. COVID-19 cases were waning, the stock market was nearing record highs and worries over retirement risks like volatility and inflation weren't necessarily top of mind for American investors.
Fast-forward just a few weeks and things look a lot different. Concern over the Delta variant, soaring inflation and major swings in the market are creating a perfect storm for Americans. In fact, the Allianz Life Q3 Quarterly Market Perceptions Study found that people are more worried that a big market crash is in on the horizon than they have been all year. At the same time, nearly seven in 10 (69%) say they are worried that the increase in COVID infections will cause another recession.
In addition to concerns about the impact of market volatility on retirement security, worries over inflation are also high – with many believing it will get worse and affect retirement plans. The study found that 78% of Americans expect inflation to get worse over the next year, and 69% say it will negatively impact their purchasing power over the coming months.
Subscribe to Kiplinger's Personal Finance
Be a smarter, better informed investor.
Save up to 74%
Sign up for Kiplinger's Free E-Newsletters
Profit and prosper with the best of expert advice on investing, taxes, retirement, personal finance and more - straight to your e-mail.
Profit and prosper with the best of expert advice - straight to your e-mail.
That's a lot for any investor to weather, but those nearing retirement might really be feeling the pressure and looking for ways to mitigate some of these major risks to retirement security. Here are a few ideas.
Keep off the sidelines
The study found that more than two-thirds (67%) say they are keeping some money out of the market to protect it from losses. While it might feel a little counterintuitive, it's important to remember that money left out of the market – even in times of volatility – isn't working hard for you. This money, while subject to potential market drops, will also miss out on gains when the market recovers. However, always remember to set aside some cash for an emergency or rainy-day fund.
Stay (or return to) the course
This common adage is so important during times of volatility. For those nearing retirement, major market drops can be gut-wrenching. Be smart about not selling off during a downturn, explore buying low and be conscientious about rebalancing efforts. If you scaled back retirement savings or 401(k) contributions during the pandemic to help manage other finances, here is your reminder to revisit your retirement strategy and re-up where you may have cut back.
Explore protection products
If you're not ready to dive back into the market completely, a financial product that offers a level of protection might be a good fit for your portfolio. The study found that people are increasingly likely to say it's important to have some retirement savings in products that protect from market loss (70% in Q3 compared with 64% in Q2). Further, nearly three-quarters (72%) say they would be willing to trade off some upside growth potential to have some protection from market loss. Those with high investable assets (>$200K), are even more likely to agree that it is important to protect retirement savings from loss (83%), and that they are willing to sacrifice gains for this protection (81%).
Some products, like an annuity, can offer a level of protection against market risk, as well as the opportunity for income increases in retirement. The opportunity for increasing income may either be built into the contract, or it could be optional and available for an additional cost.
Other options for clients looking to help mitigate risk include certain exchange-traded funds (ETFs) that allow you to participate in the growth potential of equities while also providing the opportunity to address downside exposure and volatility.
Address inflation head on
With inflation measures reaching some of their highest levels in decades due to the COVID-19 pandemic, it's no surprise that 72% say they are concerned the rising cost of living will impact their retirement plans, and 70% say they are worried they will be unable to afford the lifestyle they want in retirement.
Now is the time to work with your financial professional to address these risks before you enter retirement. Think through things like retirement income needs based on rising costs now, as well as over the course of a longer retirement. It might also be helpful to discuss annuity options and the steady stream of lifetime income they can provide. Some annuities can also offer increasing income potential through either built-in or additional cost riders to help address the effects of inflation.
Market volatility has been a near constant over the past few years. And while COVID-19 continues to be an unpredictable factor, taking steps now to address volatility and inflation can help set up a retirement strategy for success in the future.
*Allianz Life conducted an online survey, the 2021 Q3 Allianz Life Quarterly Market Perceptions Study, in September 2021 with a nationally representative sample of 1,005 respondents age 18+.
Annuity guarantees are backed by the financial strength and claims-paying ability of the issuing company.
Investment involves risk including possible loss of principal. There is no guarantee the funds will achieve their investment objectives and may not be suitable for all investors.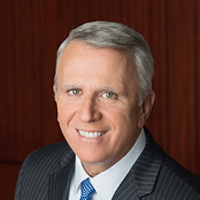 Vice President, Advanced Markets, Allianz Life
Kelly LaVigne is vice president of advanced markets for Allianz Life Insurance Co., where he is responsible for the development of programs that assist financial professionals in serving clients with retirement, estate planning and tax-related strategies.