Some Inflation Is Better Than None
A bit of inflation should be a plus for investors seeking higher income.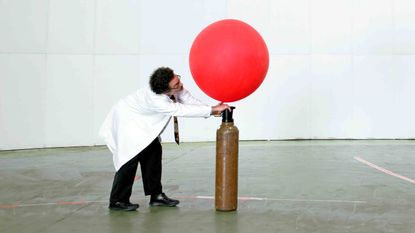 (Image credit: Getty Images)
A few weeks ago, at a socially distanced backyard lunch, my recently retired friend Richard, a cautious saver and investor, bemoaned the pittance his and other banks pay depositors. Richard noticed the government's monthly inflation reports are trending higher—the consumer price index rose 0.4% in August, following hikes of 0.6% in June and July—and remarked that banks will soon charge borrowers higher rates but offer no comparable consideration to savers. He then asked, "Why not transfer big bucks to higher-yielding stuff, such as preferred stocks and corporate bonds?"
Why not, indeed. I commiserated about bank yields, but I also raised the concern that inflation might be tracking higher than it appears, especially considering indicators such as industrial wages and transport and warehousing costs, as well as the price of materials such as lumber. Price gyrations in such items don't directly infringe on the daily lives of consumers, but they can menace the market value of higher-coupon and longer-term fixed-income investments. Even mild bumps in wholesale prices, not to mention amorphous rising-inflation "expectations," can spark surprise sell-offs.
Case in point: In August, the Fed announced it would tolerate inflation spikes above 2% and not fight back with tighter credit or other weapons. The Vanguard Long-Term Treasury Fund (symbol VUSTX (opens in new tab)) fell 1.6%—akin to a 450-point dive in the Dow Jones industrial average. Shares of iShares Preferred and Income Securities (PFF (opens in new tab)) slid 2% over the following two weeks, reversing months of advances. Pundits declared the worst financial fears were flipping from depression and deflation to an inflationary spiral and stagnant growth, like the "stagflation" we saw in the 1970s and 1980s.
Subscribe to Kiplinger's Personal Finance
Be a smarter, better informed investor.
Save up to 74%
Sign up for Kiplinger's Free E-Newsletters
Profit and prosper with the best of expert advice on investing, taxes, retirement, personal finance and more - straight to your e-mail.
Profit and prosper with the best of expert advice - straight to your e-mail.
Steady as she goes. Do I think such a disaster is gathering? No. My experience has been that both boom and bust forecasts are usually exaggerated. I thought the indiscriminate springtime stock crash was overdone, for example. And indeed, the bond market, including related categories such as preferred stock, steadied not long after that rush of late-summer selling.
So, I'd like to discourage readers from overreacting. That includes a reader who e-mailed in September to ask what I thought of his plan to go entirely into Treasury inflation-protected securities "in case inflation were to go to 10%." Inflation has enough of a hurdle to pass 2% and 3% first. Meanwhile, TIPS still yield so little (at equivalent maturities) that my answer was an emphatic no.
Instead, investors who cannot abide any risks to principal should consider a minimum-risk fund such as Baird Ultra-Short (BUBSX (opens in new tab)), Frost Low Duration (FADLX (opens in new tab)) or Northern Ultra-Short (NUSFX (opens in new tab)). All yield more than 1% with almost no volatility in net asset value.
But I'll go further and argue that a bit of inflation—provided it doesn't get out of hand—should be a plus for higher-income-seeking investors. First, the markets will benefit if companies can protect their revenues and profits through this pandemic with the ability to raise prices a tad. Second, with some inflationary pressure, we'd expect to see a wider variety of sound high-income opportunities as long as the economy hangs in there, even if the Fed holds Treasury and CD yields near zero to ensure that.
Some call this "financial repression." I view it as an invitation to keep, rather than jettison, preferred stocks, corporate bonds and real estate investment trusts through the next little wobble. Here's the choice: In September, Capital One, the giant credit card bank, issued 4.625% Series K preferreds (COF-PRK) at $25. They are available for $24.25, for a current yield of 4.8%. Cap­ital One's ad­vertised online five-year CD rate is 0.60%. Richard, that's a wide margin of safety.
Senior Editor, Kiplinger's Personal Finance
Kosnett is the editor of Kiplinger's Investing for Income and writes the "Cash in Hand" column for Kiplinger's Personal Finance. He is an income-investing expert who covers bonds, real estate investment trusts, oil and gas income deals, dividend stocks and anything else that pays interest and dividends. He joined Kiplinger in 1981 after six years in newspapers, including the Baltimore Sun. He is a 1976 journalism graduate from the Medill School at Northwestern University and completed an executive program at the Carnegie-Mellon University business school in 1978.