You've Just Sold Your Business: Now What?
The transition into a new phase of life after selling your baby can be difficult, especially if you were reluctant to sell, but here's how to refocus.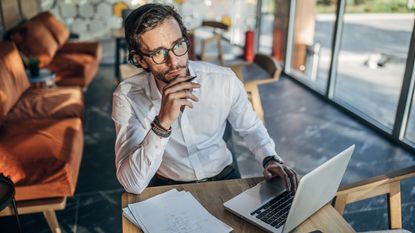 (Image credit: Getty Images)
After years of caring for, making personal sacrifices, building your team, instituting workflows and processes, burning the candle at both ends day after day, the time has come where you have sold your business. It feels like you just sold your baby.
Many thoughts and emotions may be circling your mind like a shark circling its prey. It is critical that you are not captured by the shark-like thoughts and that you focus your time and attention on your future. Focusing on your past and those decisions that you cannot change can and will create angst that you simply do not need to complicate your frame of mind. Take this time to focus on your new chapter.
My great-grandfather would often tell me that you can control only the "controllables." Trying to do otherwise is going to cause frustration, and in his deepest wisdom, he would look me in the eyes and say, "Where is your time best spent — in the here and now or in the past?"
Subscribe to Kiplinger's Personal Finance
Be a smarter, better informed investor.
Save up to 74%
Sign up for Kiplinger's Free E-Newsletters
Profit and prosper with the best of expert advice on investing, taxes, retirement, personal finance and more - straight to your e-mail.
Profit and prosper with the best of expert advice - straight to your e-mail.
Consummating your business sale surely was no easy feat. Frankly, selling a business is no easy endeavor and requires a strong mental awareness, including extensive amounts of due diligence, sleepless nights, daily mind games of running what-if scenarios (which most of the time are overestimated and rarely play themselves out), contemplation of ideal deal terms, trying to read the buyers and so on.
After working with entrepreneurs since 1996, my business partner and I have narrowed down three common denominators that seem to be true of those individuals who have sold their businesses.
1. Transitions are easier for entrepreneurs who wanted to sell.
Those who have most successfully transitioned from selling their business made the decision because they knew it was the right time for them to sell. In contrast, those who struggle with transitioning typically did not make their decision solely on their own. Regardless of your occupation and/or business, we cannot stress enough the importance of doing this for you. Is this what you want?
You don't want to end up with seller's remorse, a feeling of sadness or regret after selling something the seller values emotionally or financially.
We see this scenario often: An entrepreneur hears that a friend or competitor sold their business or hears rumors about the terms someone else received. This leads to them thinking, "Should I sell my business?"
Teddy Roosevelt once said, "Comparison is the thief of joy." Remember that those other deals came about after an ample amount of time was devoted to:
Preparing valuations
Updating and ensuring accuracy of financial records, such as balance sheets, income statements, income tax returns and personal financial statements
Following and resolving legal, regulatory and transition issues
Negotiating
2. Once you sell your business, make an effort to stay relevant.
Selling your business is a time in your life to transition into a new phase of life, and it is exciting. What an amazing time to reinvent yourself, stay connected or reconnect, and engage with others.
Here is a great example of someone who did just that. My business partner and I considered buying a financial advisory practice in Naples, Fla., in 2017. After doing an extensive amount of due diligence, we reached out to SCORE.org for some mentoring advice. Out mentor provided a unique perspective, having years of business experience, and had a genuinely sincere interest in helping us to understand from his perspective the fairest deal terms. The most memorable part of our experience: Our mentor was 93 years old and sharp as a tack.
With your newfound free time, take an interest in discovering new opportunities, share your experiences and begin to learn something new for future growth. Some ways to do that include:
Join social groups such as local clubs, interest groups or community organizations that relate to your hobbies and special interests
Tap social media sites such as Facebook and LinkedIn to connect with old friends, colleagues and family connections
Give of your time and expertise and share your connections. Perhaps you can be a mentor as illustrated above
3. Don't be afraid to pursue risk and adventure.
Entrepreneurs often tell us what they are going to do once they sell their business, but very few act on those ideas that really got their hearts pumping while working. Once you've sold, why not take the time now to venture into your bucket list? Maybe you'll find inspiration in these ideas:
Book a dog sledding expedition and an overnight stay in the wilderness
Raft down the Amazon River
Go on an African safari
Scuba dive on the Great Barrier Reef
Drive a race car
Learn to fly an airplane
Learn to sail
Learn a new language
Take a polar bear plunge
Snowshoe through the Rocky Mountains
Sleep under the stars
Learn beekeeping
Take a cooking class in France or Italy

Congratulations on your success. Although it feels like you sold your baby, this is now a time to reinvent yourself. You can control only the controllables, so it is up to you to find fulfillment beyond the realm of entrepreneurship.
What a privilege and opportunity to invest time with your loved ones, explore your personal interests and consider new adventures. To your future!
Content in this material is for general information only and is not intended to provide specific advice or recommendations for any individual.
related content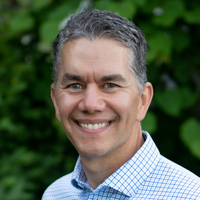 Dennis D. Coughlin, CFP, AIF, co-founded CG Capital with Christopher C. Giambrone in 1999. He has been in practice since 1996 and works with individuals nearing retirement and those whom have already retired. Proud of his humble upbringing, Dennis shares his advice with the same core principles that he was raised with. When not in the office, you will find him with his family enjoying the outdoors.