Users of Fintech App Brigit to Get $18M in Refunds
The fintech app falsely promised cash-strapped users instant cash advances and locked them into monthly memberships that they couldn't cancel, the FTC charges.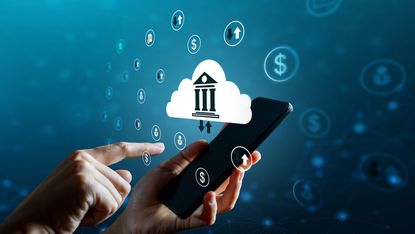 (Image credit: Sarayut Thaneerat, Getty Images)
Fintech app firm Brigit has agreed to pay $18 million in refunds to customers who used its cash advance and credit building services that were falsely advertised, according to the Federal Trade Commission (FTC).
The company, which boasts more than 4 million users and is also known as "Bridge It, Inc.," agreed to the refund in a settlement with the agency but told Kiplinger that it vehemently denies the allegations.
According to an FTC complaint, Brigit has engaged in "deceptive marketing practices" by falsely promising free and instant cash transfers. The company's advertised promise of "instant" cash advances of up to $250 for people living paycheck-to-paycheck were deceptive, the FTC said, and locked users into signing up for its $9.99 per month "Plus" program.
Subscribe to Kiplinger's Personal Finance
Be a smarter, better informed investor.
Save up to 74%
Sign up for Kiplinger's Free E-Newsletters
Profit and prosper with the best of expert advice on investing, taxes, retirement, personal finance and more - straight to your e-mail.
Profit and prosper with the best of expert advice - straight to your e-mail.
Users were required to pay 99 cents for instant transfers or wait up to three business days for their advances, the FTC said. In fact, it added, users were rarely able to get an advance for the promised $250 and in many cases could not get any cash advance.
Brigit prevented users from canceling until an advance was paid back, while it continued to deduct the monthly subscription fee from their accounts, according to the FTC complaint.
In a statement to Kiplinger, a Brigit spokesperson said that the company strongly disagrees with the FTC's allegations.
"The FTC's claims are factually inaccurate, misunderstand our business, and go against everything we have worked so hard to build on behalf of our customers," the spokesperson said. "We are confident that we would have prevailed had this case gone to trial, under the facts and the law. Nevertheless, we have decided to settle this case with the FTC, because it is in the best interest of our customers and employees to put this matter behind us. We remain focused on our mission to promote sustainable financial health for the people who need it most."
The proposed settlement, which is pending approval by a federal judge, would also prohibit Brigit from misleading consumers about how much money is available through cash advances, how fast the money would be available, any fees associated with delivery, and consumers' ability to cancel their service. The order would also require the company to make clear disclosures about its subscription products and provide a simple mechanism for consumers to cancel.
Living paycheck-to-paycheck
Roughly 61% of Americans are living paycheck-to-paycheck, which can lead them to fall into predatory lending practices. The FTC, the Consumer Financial Protection Bureau and other government agencies are cracking down on such practices across various industries with investigations and fines.
Given those practices as well as an uptick in AI-driven phone and social media scams, it's crucial to know how to protect yourself from both scams and misleading claims alike.
Companies are required to provide easy ways to cancel services, according to the FTC. The agency advises consumers to take screenshots of cancellation pages, save records and contact your credit or debit card company should you continue to be charged.
To learn more about how to get out of free trials, auto-renewals and negative options (when you are billed by a company after a free trial because you have not explicitly asked to not be charged), visit the FTC website.
RELATED CONTENT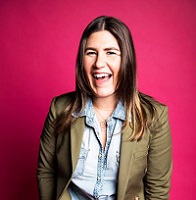 Jamie Feldman is a journalist, essayist and content creator. After building a byline as a lifestyle editor for HuffPost, her articles and editorials have since appeared in Cosmopolitan, Betches, Nylon, Bustle, Parade, and Well+Good. Her journey out of credit card debt, which she chronicles on TikTok, has amassed a loyal social media following. Her story has been featured in Fortune, Business Insider and on The Today Show, NBC Nightly News, CBS News, and NPR. She is currently producing a podcast on the same topic and living in Brooklyn, New York.