SpaceX in Good Shape Despite Test Flight: Kiplinger Economic Forecasts
SpaceX was hit by multiple problems but it's likely to recover, despite ongoing challenges.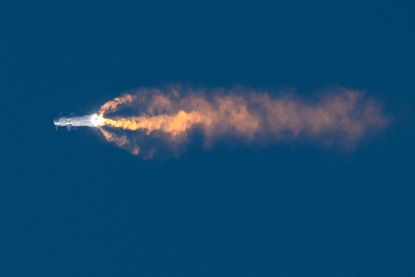 (Image credit: Patrick T. Fallon/Getty)
Space is not just the preserve of scientists and astronauts. It's also big business and has an impact on our economy and may even one day become a tourist destination.
Our experienced Kiplinger Letter team will update you on all the important developments (Get a free issue of The Kiplinger Letter or subscribe). You will get updates first by subscribing, but we will publish many (but not all) of the forecasts a few days afterward online. Here's the latest…
SpaceX's first test launch of its Starship rocket was marred by mishaps. The four-minute flight and explosion were far from a screaming success, though SpaceX rightfully noted it was a test flight, where problems were expected.
Subscribe to Kiplinger's Personal Finance
Be a smarter, better informed investor.
Save up to 74%
Sign up for Kiplinger's Free E-Newsletters
Profit and prosper with the best of expert advice on investing, taxes, retirement, personal finance and more - straight to your e-mail.
Profit and prosper with the best of expert advice - straight to your e-mail.
After the dust settled, a litany of issues was clear, from a series of engine failures to vast damage to the launch pad. SpaceX called it "a rapid unscheduled disassembly" for its giant Starship rocket, the largest and most complex to ever attempt a launch.
Future delays are likely and SpaceX may need to drum up more funding. Still, the company is in a solid position to push ahead. It has strong backing from NASA, an ability to move fast with hardware upgrades, and a leading position among launch providers.
SpaceX 'likely to recover', though questions remain
Even industry insiders critical of the launch say SpaceX excels at trial and error and can recover, though not as quickly as the company says.
Other companies with less support would likely be in big trouble with such a launch. Many near-term hurdles remain, including that the Starship is grounded until the Federal Aviation Administration completes an investigation into the explosion.
Among the concerns: Hefty launch site damage and debris flung into a nearby town. The FAA is also facing environmental lawsuits for damage caused by the launch.
Longer term, SpaceX's huge payload capacity will test its business model. Some worry about overcapacity and not enough satellites and humans to launch, especially with other launch options, such as Arianespace, Blue Origin and ULA.
This forecast first appeared in The Kiplinger Letter. Since 1923, the Letter has helped millions of business executives and investors profit by providing reliable forecasts on business and the economy, as well as what to expect from Washington. Get a free issue of The Kiplinger Letter or subscribe.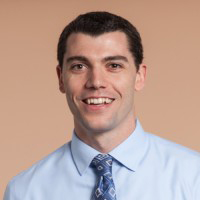 Senior Associate Editor, The Kiplinger Letter
John Miley is a Senior Associate Editor at The Kiplinger Letter. He mainly covers technology, telecom and education, but will jump on other important business topics as needed. In his role, he provides timely forecasts about emerging technologies, business trends and government regulations. He also edits stories for the weekly publication and has written and edited e-mail newsletters.
He joined Kiplinger in August 2010 as a reporter for Kiplinger's Personal Finance magazine, where he wrote stories, fact-checked articles and researched investing data. After two years at the magazine, he moved to the Letter, where he has been for the last decade. He holds a BA from Bates College and a master's degree in magazine journalism from Northwestern University, where he specialized in business reporting. An avid runner and a former decathlete, he has written about fitness and competed in triathlons.