Sponsored
Sophisticated Financial Advice — Not Just for the Rich and Famous
Sponsored Content from Financial Service Directory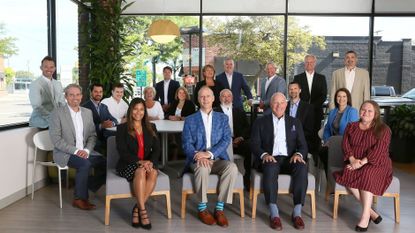 For more than 75 years, investors have been convinced they need to deal with salespeople to build their nest egg. Finding a salesperson is easy. But finding quality information from an experienced Financial Advisor who places their clients' interest first seems rare.
When M3 Investment Services was founded in 1996, Michael Pesendorfer, CRC® and Michael Bernhardt broke with industry norms of the time by emphasizing education, not sales. By setting up their own independent firm instead of joining a large financial institution where sales quotas were the norm, M3 began helping clients find solutions that best met their individual needs.
By 2019, the financial services industry had finally begun to catch up with the company. "The DOL was trying to enact legislation that would require all retirement advisors to act solely in the best interests of clients. Many brokers and investment firms have been doing all they can to stop it," says Pesendorfer, a Certified Retirement Counselor®. "Rule or no rule, our group has been functioning as fiduciaries from day one – always putting the best interest of our clients first. We didn't need a mandate."
Subscribe to Kiplinger's Personal Finance
Be a smarter, better informed investor.
Save up to 74%
Sign up for Kiplinger's Free E-Newsletters
Profit and prosper with the best of expert advice on investing, taxes, retirement, personal finance and more - straight to your e-mail.
Profit and prosper with the best of expert advice - straight to your e-mail.
Pesendorfer has gathered an impressive team of 15 professionals who don't worry about transactions, but long-term relationships. As a boutique firm, M3 gives clients the attention they deserve. Clients aren't left to their own devices but are guided throughout their entire financial life -- from beginning to save for their financial goals into living off of their retirement savings. Phones are answered by real human beings. Not surprisingly, sales and incredible client loyalty follow naturally.
Quality Products, Quality Service for All
M3 also gambled on another fresh idea that many advisors would balk at – offer a complimentary comprehensive financial plan to all clients without excessively high investment thresholds. Their advisors believe everyone should have access to quality products and quality service – not just those who pay a premium.
"Only about 13% of families receive professional financial guidance. Worse, the very people who could benefit the most from having a financial plan often can't find the advice they're looking for. They haven't yet accumulated enough assets for many firms to take them on as clients," explains Pesendorfer, a Former Advisor Council Chairman at his Broker-Dealer. "Having a comprehensive financial plan in place gives them their best odds for reaching financial goals. Near-term goals such as paying off college loans and saving for a second home, or long-term goals like financing their children's education, and saving for retirement, aren't being left to chance."
M3's clients are, more often than not, living average lives in middle-class neighborhoods. Some have inherited money, but most have simply worked hard, lived within their means, saved and invested regularly. These clients are primarily professionals – business owners, architects, engineers, healthcare professionals, and educators.
According to Pesendorfer, these are careful consumers who do their due diligence. For most, putting their future into someone else's hands and simply hope for the best is not an ideal option. So, M3 advisors help them develop a realistic plan, without any sugar-coated projections. They show them the math behind the selections. After the plan is in place, clients can quickly check how well their assets are working for them using M3's online financial platform. They enjoy peace of mind knowing they are on track toward saving for their goals or having the advance notice if they need to make adjustments.
"We like to see our role as coach," says Pesendorfer. "Our job is to teach someone and then walk side by side with them to encourage and guide. It's all about personal relationships."
Finance 101
Have questions? M3advisor.com is a far ranging and easy to read resource for financial information such as budgeting, investing, lifestyle choices, money matters, retirement and more. Check out the "resources" tab and read the blogs too.
M3 25 Year Legacy in the Detroit Area
The company celebrates their community by giving back through community picnics, blood drives, fundraisers, and complimentary speaker events. M3 celebrates their 25th year anniversary in 2021.
M3 Investment Services
m3advisor.com | 248.543.3400 | 888.844.7872
990 N. Main Street | Royal Oak, MI 48067
318 Houston Avenue | Muskegon, MI 49441
Advisory Services offered through Lincoln Investment, or Capital Analysts, Registered Investment Advisers. Securities offered through Lincoln Investment, Broker/Dealer, Member FINRA/SIPC. lincolninvestment.com. M3 Investment Services and the above firms are independent and non-affiliated.
This content was provided by Financial Service Directory. Kiplinger is not affiliated with and does not endorse the company or products mentioned above.