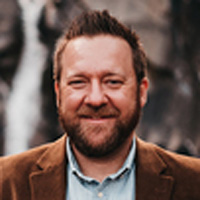 Chris Young, CFP®
Financial Adviser, Springs Wealth Group
Chris Young is originally from Texas and currently resides in Colorado Springs, CO. Chris
began his financial services practice in 2002 in San Antonio after graduating from
Texas A&M University.
Chris' family made the decision to move to Colorado for personal and professional
reasons. Personally, for our youngest son, Dean, who has autism, to get additional
resources in helping him to have a successful life. Professionally, to join with my current
business partner, Andy Inman.
Chris is a co-founder and financial adviser at Springs Wealth Group, a financial advisory
practice of Ameriprise Financial Services LLC, and holds a Certified Financial Planner
designation. Springs Wealth Group believes clients should not have to choose between a
passion-fueled lifestyle and financial security. We use our expertise to create a truly
personalized strategy to support each of our clients in living a truly "wealthful" life.
Phone: 719.264.2114 |Email: chris.young@ampf.com | Website: www.springswealthgroup.com | Twitter: twitter.com/chris_young_cfp | Facebook: www.facebook.com/springswealthgroup/ | LinkedIn: www.linkedin.com/in/chrisyoung1976/