An Expiring Tax Break on Home Short Sales
Short sales take an average of four months to close. Uncle Sam's generosity expires at year's end.
Congress did troubled homeowners a big favor in 2007 when it allowed them to exclude from taxable income any mortgage debt written off by their lenders in a loan modification or short sale (selling the home for less than the mortgage balance, with the lender agreeing to take the loss). But the exclusion expires at year-end, unless Congress extends it. If you're headed for a short sale and don't want to risk losing Uncle Sam's generosity, it's best to get started.
SEE OUR SPECIAL REPORT: Buying and Selling a Home in 2012
RealtyTrac, a real estate data firm, expects a record number of such sales this year, as lenders and loan servicers, who lose less money on short sales than on foreclosures, step up approvals. But short sales still take an average of four months to close. Speed up the process by gathering documents—pay stubs, bank statements, tax returns and a letter explaining why the amount you owe should be adjusted—in advance, says Scott Fuller, a San Francisco real estate agent who specializes in short sales. Hire a specialist to list your home.
Subscribe to Kiplinger's Personal Finance
Be a smarter, better informed investor.
Save up to 74%
Sign up for Kiplinger's Free E-Newsletters
Profit and prosper with the best of expert advice on investing, taxes, retirement, personal finance and more - straight to your e-mail.
Profit and prosper with the best of expert advice - straight to your e-mail.
In January, two of Fuller's clients, Lauren Predmore and Jason Webb, closed on the short sale of their home in pricey Walnut Creek, Cal. Webb had purchased the half-acre property in 2007. His loans totaled $650,000, but the bank agreed to accept the $390,000 proceeds of the sale as payment in full. The bank's roughly quarter-million-dollar loss still haunts him. But at least he won't be taxed on it.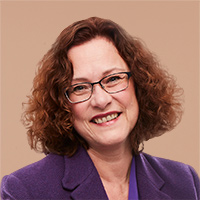 Contributing Writer, Kiplinger's Personal Finance
Esswein joined Kiplinger in May 1984 as director of special publications and managing editor of Kiplinger Books. In 2004, she began covering real estate for Kiplinger's Personal Finance, writing about the housing market, buying and selling a home, getting a mortgage, and home improvement. Prior to joining Kiplinger, Esswein wrote and edited for Empire Sports, a monthly magazine covering sports and recreation in upstate New York. She holds a BA degree from Gustavus Adolphus College, in St. Peter, Minn., and an MA in magazine journalism from the S.I. Newhouse School at Syracuse University.