Your Guide to Bargain Travel in 2012
To keep your costs from soaring, start planning your summer vacation now.
Airfares: Stay alert
Summer's best airfares will go to vacationers with flexible travel dates, offbeat destinations and the wherewithal to snatch up deals.
Travelers with flexible vacation plans should look for "flash sales" to capture vastly reduced fares. These deals—usually available only for a few hours or days—require quick reflexes. To get a head start, follow airfare-alert sites on Twitter or Facebook and sign up for their e-mail notifications. We like Airfarewatchdog and FareCompare for up-to-date notices from a collection of carriers. If you swear allegiance to one airline, it makes sense to register for fare-sale notifications through its site.
If you are wedded to a specific time and place to take your vacation this summer, you can still find solid deals; it will just take a bit more work. Search the giant airfare shops, such as Kayak, Orbitz and Travelocity. These sites don't sell Southwest tickets, so round out your search by heading over to Southwest's home page. Or check out aggregator site BookingBuddy, which highlights offers from multiple airfare search pages, including Southwest's.
Subscribe to Kiplinger's Personal Finance
Be a smarter, better informed investor.
Save up to 74%
Sign up for Kiplinger's Free E-Newsletters
Profit and prosper with the best of expert advice on investing, taxes, retirement, personal finance and more - straight to your e-mail.
Profit and prosper with the best of expert advice - straight to your e-mail.
Not sure when to buy your plane ticket? Track prices before you pull the trigger. Plug your itinerary into Yapta.com or Bing's Price Predictor to see whether you should buy the ticket or wait until prices plunge. And rethink the notion that Tuesday afternoon is the best time to purchase plane tickets, says George Hobica, of Airfarewatchdog. "If you keep your eyes open only on Tuesday, you're going to miss the Friday sneak sale that's not advertised."
You don't have to suffer from buyer's remorse, either. Yapta will track your flight's fares even after you book and alert you if the fare drops. Some airlines will issue ticket credits or vouchers for the difference. But be aware that many carriers charge ticket-change fees, which run about $150 for domestic flights and $250 for international flights.
Expect carriers to continue nickel-and-diming you for priority boarding, extra legroom and aisle seats. You can evaluate the benefits of a seat upgrade by visiting SeatGuru.com. Plug in your flight information to identify the best and worst seats. To add to your baggage woes, several airlines have established weight limits for carry-on luggage. Hawaiian is enforcing a 25-pound limit; Spirit charges for bags over 40 pounds.
And remember, the best deals go to those who don't jump on the travel bandwagon. "If you want to go to Europe in July and fly on a specific airline, you're not going to get a good deal," says Tim Leffel, author of The World's Cheapest Destinations. According to Trip Advisor's 2012 Travel Trends Forecast, Americans' top three international travel destinations are Paris, London and Rome. If you avoid popular vacation spots such as these, you'll spend less.
The deals
St. Thomas: Look for eleventh-hour deals. Spirit Airlines recently had $70 flights from Atlanta, and Jet Blue has new flights from Boston.
Turkey: Fares to Istanbul are reasonable this year, thanks to an increase in the number of flights from TurkishAir.
Berlin: In May, Air Berlin will add a nonstop flight to Los Angeles and boost the number of planes leaving New York City. Look for deals linked to the summer opening of Berlin Brandenburg Airport.
Hotels: Book early
This year you'll save money if you book your hotel early, says Bob Diener, of Geta room.com. "We don't see 2012 being about last-minute booking opportunities. Expect hotel rates to continue to rise," he says.
Jeanenne Tornatore, senior editor for Orbitz, agrees. "Hotels will book up," she says, especially for popular summer destinations, such as theme parks and East Coast beach towns.
Travelers who search beyond the big travel sites, such as Kayak and Orbitz, will score more-competitive rates. Supplement your hunt with guidebook recommendations, Internet searches and your travel destination's tourism home page. Independent hotels might not pay for exposure on travel search engines, but you'll find a wealth of information and reviews online. If you can arrange to take an extra day or two off work, experiment with your length of stay. The typical traveler spends two nights at a hotel, checking in on Friday and leaving on Sunday, says Diener. If you can arrive on a Thursday or depart on a Monday, you might get that extra night discounted 20% to 30%.
Save cash on a weekend getaway to a large city, such as Chicago or New York City, by staying in the financial district. When business travelers vacate on weekends, hotels lower rates. Rates also tend to be cheaper outside the city center—say, near the airport.
A vacation-home rental provides the most space for your buck. Plus, rentals with a laundry room let you pack light. A kitchen will help you save on meals. Check out HomeAway.com and VRBO.com for everything from beachfront rentals in Florida to lofts in Rome. Homeexchange.com lets you swap houses with other travelers—there are more than 40,000 listings in 147 countries.
Sites such as Priceline and Hotwire, where you book knowing the neighborhood and the number of stars, but not the name, offer bargains of up to 60% off.
The deals
Colorado: You'll get a warm welcome from hotels looking to fill rooms left empty by winter-sports fans. Hike, raft or "ski" down summer "alpine slides."
Paris: Western Europe is expensive during the summer. But if you have to go, try Paris in August. Parisians leave town for a monthlong holiday, and rates are lower.
Las Vegas: The casinos will be cool during Sin City's off-season. A surplus of hotel rooms means competitive prices, especially midweek.
Packages: Be flexible
Springing for a vacation package can cost less than purchasing the individual components. You'll get the best deal on packages if you're fast with your booking and loose with your travel dates.
The Trip Chicks' Ann Lombardi recommends getting a feel for travel packages that are available this season before nailing down your plans. Visit mega travel sites Kayak, Orbitz and Travelocity to check out their packages and cruises (you can also customize your own).
Next, register for alerts from daily deal and travel sites, such as Groupon Getaways and Living-Social Escapes. You'll have to act quickly—within a few days or weeks—to book a vacation package you like. For more vacation e-mail alerts, sign up for travel newsletter Gate1 Travel, which sends a weekly e-mail with package deals. You can also book all-inclusive getaways through airlines. Check United Airlines Vacations and American Airlines Vacations for more good deals.
If you want to visit a place but don't know the language, a package may help you get around by providing a bilingual tour guide and other resources. Even if a guided tour isn't your idea of a good time, don't dismiss travel deals. "You don't have to be tied to the worst aspects of group travel," says Leffel. Some companies use vacation packages as a way to bundle the cost of a hotel and airfare and let you organize the rest yourself.
The deals
Costa Rica: A recent promotion from Gate1 offered a flight, five nights' accommodations and a rental car for $600.
The West Coast: If bus tours are your thing, you can find offerings such as a seven-night tour of the West Coast, from Las Vegas to San Francisco, for $800.
Mexico and the Caribbean: Cruises and all-inclusive resort stays are especially budget-friendly for families.
Credit cards: Skip the fees
When you use a debit or credit card outside the U.S., beware the foreign-transaction fee. Many banks and issuers collect it each time you make a purchase with plastic, often to the tune of 3% of the charge. Some cards, however, impose no fee. Capital One waives transaction fees on its cards, Chase and American Express give some of their cardholders a break, and Discover recently dropped the foreign-transaction fee for all of its cards. (Note that Discover cards are accepted in fewer countries than cards from the other major issuers.)
If you'd rather not apply for a new credit card, use a few other strategies. Try to book reservations when you're still in the U.S., where the payment is more likely to go through in U.S. dollars, says Ben Woolsey, director of marketing and consumer research for CreditCards.com. While abroad, if a retailer asks whether you want to be charged in U.S. dollars or the local currency, ask what the conversion fee is; if it's lower than your card's transaction fee, choose U.S. dollars. If you have a no-transaction-fee card, choose the local currency.
The deals
Capital One: The VentureOne Rewards card charges no annual fee and no foreign-transaction fee. Earn miles with every purchase.
Chase: The Sapphire Preferred card has no foreign-transaction fee. The $95 annual fee is waived the first year, and the rewards are generous.
PenFed: The Premium Travel Rewards American Express card levies no annual or foreign-transaction fees. Earn rewards points with every purchase.
Phoning abroad: Go local
Use your cell phone outside the U.S. and you're asking for an eye-popping bill. If you expect to make only a few short calls while abroad, it may be worthwhile to sign up for your carrier's international calling plan, which will lower the per-minute rates. The fees can be stiff, though. With AT&T's $5.99-per-month international plan, for example, the discounted per-minute rate to talk while in the Bahamas is $1.99.
Sprint and Verizon don't use GSM cellular technology—the most common type worldwide—but AT&T and T-Mobile do. However, some non-GSM phones may function in some foreign countries. If you're not sure about your cell phone, you could buy an "unlocked" GSM phone. You'll want one that supports the frequency bands used in the countries you'll visit. (More on GSM frequencies; note that you'll need a phone with 3G, 2,100-MHz capability to talk in Japan and South Korea.)
You can surf sites such as eBay and Amazon for inexpensive GSM phones. Then purchase a SIM card to install in the phone. With a SIM card, you'll pay lower rates than through your carrier and can prepay for minutes and even data—so you'll know how much you're spending in advance. If you're traveling to multiple countries, consider an international SIM card; if you'll be in a single country for the duration of your trip, your best bet is to buy a local SIM card, which will provide you with a local number and calling rates. At sites such as www.telestial.com, www.cellularabroad.com and www.onesimcard.com, you can buy international and local SIM cards as well as purchase or rent phones.
If you have an Internet connection while traveling, you may be able to talk free or for pennies per minute. At Skype.com, for example, you can download a calling application to your PC, iPad, iPhone or Android phone that will enable free voice or video conversations online with other Skype users. If you call a landline phone or mobile phone that does not have Skype installed, you'll pay a per-minute rate of 2.3 cents to make voice calls to the U.S. (6 cents for Alaska). If you're using your phone to call with Skype, use Wi-Fi, if available, rather than your carrier's data connection. Otherwise, you could be subject to any roaming charges your carrier imposes for data usage. (You can search worldwide for hotels, cafés and other locations that offer free Wi-Fi at www.wififreespot.com.)
To make even cheaper calls to U.S. phones from your PC, sign up for Google's e-mail service, Gmail, and use the "call phone" feature. Within a Gmail account, you can also use Google Chat for free video conversations with other Gmail users.
The deals
For long trips and frequent trav­elers: Buy an unlocked GSM phone and a SIM card. At Telestial.com, the Economy Plus World phone and SIM card package, usable in 180 countries, is $69.
With a PC and Internet connection: Use Gmail's "call phone" feature to call U.S. phones for a penny per minute.
For infrequent travelers: At OneSimCard.com, rent a phone for a week for $19.95, plus shipping. In Ireland, for example, you'll pay 59 cents per minute to make calls, and you can receive calls free.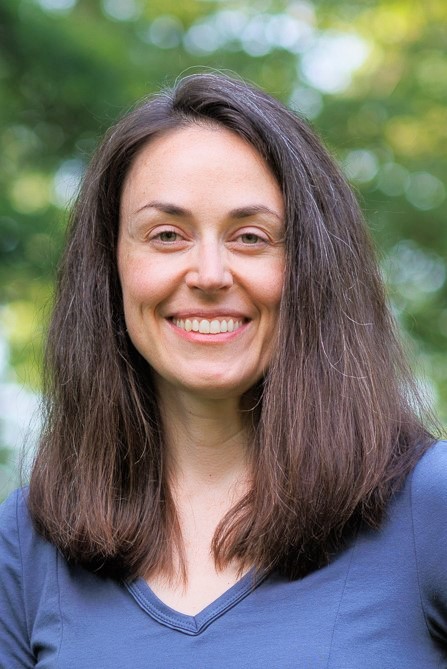 Editor, Kiplinger Personal Finance magazine
Lisa has been the editor of Kiplinger Personal Finance since June 2023. Previously, she spent more than a decade reporting and writing for the magazine on a variety of topics, including credit, banking and retirement. She has shared her expertise as a guest on the Today Show, CNN, Fox, NPR, Cheddar and many other media outlets around the nation. Lisa graduated from Ball State University and received the school's "Graduate of the Last Decade" award in 2014. A military spouse, she has moved around the U.S. and currently lives in the Philadelphia area with her husband and two sons.