Save Big by Getting Rid of Your Cable TV
The alternatives to cable TV are more attractive than ever—and they could save you money.
Thinking about ditching cable or satellite TV? It may be time. For several years, Netflix, Hulu and Amazon Prime have been the go-to Web streaming services, but cable TV was still the only place to watch premium and sports channels. Now, thanks to Sling TV, you can catch ESPN plus 22 other cable channels (including CNN, AMC, TBS and the Food Network) live for $20 a month. For an additional fee, you can stream HBO and Showtime to your TV. Both channels have launched online access to their video libraries, including recent episodes and full seasons of popular TV shows such as Game of Thrones and Homeland.
Pick the Streaming Options That Are Right for You
Access to local channels is frequently the sticking point for potential cable cutters, so start with an antenna that picks up signals from free over-the-air broadcast TV stations, such as ABC, CBS, NBC, Fox and PBS. At antennaweb.org, enter your zip code and address to see which channels are available and which type of antenna you'll need to receive them. If you live close to a transmitter, a pair of rabbit ears, such as the RCA Basic Indoor Antenna ($7 at Walmart), may be all you need. For something less obtrusive in your living room, try the Mohu Leaf ($40 on Amazon), a thin, flat-panel antenna. Rural residents may need a more powerful, outdoor antenna, such as the Winegard HD7084P ($123 on Amazon). You can record programming with a DVR, such as those from Tablo ($220 for the 2-Tuner Over the Air DVR) or TiVo ($200 for the Roamio box). You may have to pay a monthly fee ($5 for Tablo and $15 for TiVo) to get programming guides and other enhanced services.
Subscribe to Kiplinger's Personal Finance
Be a smarter, better informed investor.
Save up to 74%
Sign up for Kiplinger's Free E-Newsletters
Profit and prosper with the best of expert advice on investing, taxes, retirement, personal finance and more - straight to your e-mail.
Profit and prosper with the best of expert advice - straight to your e-mail.
Next, consider the choices for streaming live TV online, such as the offerings from Sling and Comcast, which should be offered in early 2016 wherever Comcast cable is available. If you're a fan of local sports teams, you probably won't be able to watch them play without a regional sports channel. And be prepared to forgo some of the perks that you expect with cable TV. Sling TV, for example, has no DVR option.
Subscription-based services such as Netflix and Amazon Prime provide unlimited on-demand programming—in other words, the kind that enables you to binge-watch back episodes of Breaking Bad or Downton Abbey. Netflix and Amazon Prime provide deep catalogues of movies (don't expect new and popular releases), documentaries and past seasons of TV shows. Both services have produced successful original series, too, such as Netflix's House of Cards, Orange Is the New Black and Unbreakable Kimmy Schmidt and Amazon's Transparent. With Hulu's subscription service, Hulu Plus, you can often watch full current seasons of broadcast TV shows (rather than a handful of recently aired episodes offered by the free version of Hulu) and view them on a wide range of devices.
You can fill the gaps with Google Play, iTunes, Amazon Instant Video, Vudu and other services that sell movies and TV episodes à la carte. (Paying for an entire season is often a better value than purchasing each episode individually.) Pricing and selection are often similar from one service to another, meaning that your choice may boil down to convenience. For example, if you use the Apple TV media streaming player to display online video on your television, using iTunes makes sense.
Set up the hardware
You have no shortage of choices for ways to stream Web content to your television. If you have a "smart" (Internet-ready) TV, a video-gaming console or a Blu-ray player, you may already have streaming capability. But you'll have to check whether your device supports your chosen streaming services, such as Netflix and Amazon Instant Video. Dedicated streaming media boxes such as Roku ($50 to $100), Amazon Fire ($99) and Apple TV ($69) are all strong candidates for providing a broad menu of streaming options; we like Roku in particular for its selection of apps and user-friendly interface.
For ultimate portability, consider getting a streaming stick. The size of a flash drive, it plugs into a TV's HDMI port and provides many of the same capabilities as a box. Amazon and Roku both offer streaming sticks ($39 and $50, respectively), and Google is in the game as well with Chromecast ($35). If nothing else, you can play video on your computer and display it on your TV by connecting the two devices with an HDMI cable ($5 to $15 on Amazon).
You'll need a speedy broadband Internet connection to support smooth video streaming. Brantner recommends a minimum speed of 5 megabits per second for each device that you regularly use to stream video. If you often stream video to TVs in your living room and bedroom plus your kid's tablet, for example, then 15 Mbps broadband should suffice. If you have a bundled Internet and cable package and cancel the cable portion, your service provider may increase your monthly rate for Internet service.
Call other local Internet providers (enter your address at broadbandmap.gov to see a listing) to ask for price quotes, then see whether your current service will meet the best price before you switch. Rather than pay a monthly rental fee for a modem, consider purchasing one; it could save you money in the long run. Use the Wallet Hub's Internet Modem Calculator to determine whether buying a modem is worthwhile for you and to see suggestions for modems compatible with your Internet service provider.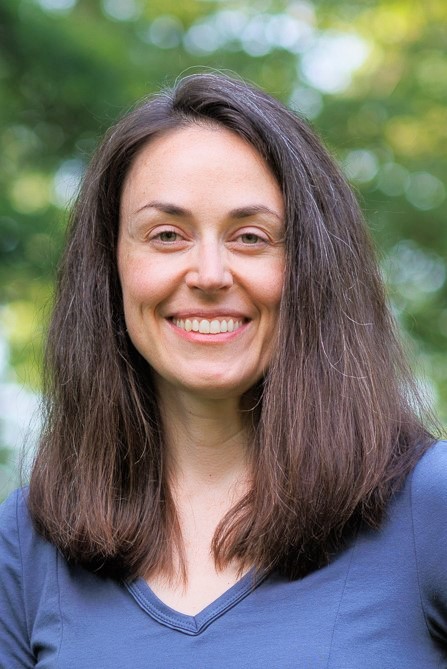 Editor, Kiplinger Personal Finance magazine
Lisa has been the editor of Kiplinger Personal Finance since June 2023. Previously, she spent more than a decade reporting and writing for the magazine on a variety of topics, including credit, banking and retirement. She has shared her expertise as a guest on the Today Show, CNN, Fox, NPR, Cheddar and many other media outlets around the nation. Lisa graduated from Ball State University and received the school's "Graduate of the Last Decade" award in 2014. A military spouse, she has moved around the U.S. and currently lives in the Philadelphia area with her husband and two sons.