What You Need to Know About Warranties
Before you sign up for extended coverage, make sure you're getting the protection you pay for.
1. Retailers love them. In fact, retailers may reap more profit from warranty contracts on appliances and major electronics than they do on the products themselves (that's why sales-people are coached to urge you to buy the extra coverage). Typically, you'll pay 10% to 20% more for an item to extend a one-year manufacturer's warranty through the fifth year of ownership, according to the Service Contract Industry Council. Most retailers hand off the contract to a third-party administrator in exchange for up to half of what you paid.
2. Odds are you won't need it. Celia Kuperszmid Lehrman, of Consumer Reports, says that most major appliances do not break down within the extended-warranty period (among the exceptions are refrigerators with icemakers, electric wall ovens and dishwashers). When they do, she adds, the cost of repair roughly equals the cost of the extended warranty.
3. You may already be covered. American Express cards extend the length of the manufacturer's warranty by up to one year, and Visa Signature and most MasterCard credit cards will double it. Costco extends manufacturers' warranties on TVs, projectors and computers to two years from the date of purchase. Plus, the manufacturer may provide a free or discounted fix for a defect that doesn't reach the level of a product recall.
Subscribe to Kiplinger's Personal Finance
Be a smarter, better informed investor.
Save up to 74%
Sign up for Kiplinger's Free E-Newsletters
Profit and prosper with the best of expert advice on investing, taxes, retirement, personal finance and more - straight to your e-mail.
Profit and prosper with the best of expert advice - straight to your e-mail.
4. Service? What service? Timothy Meenan, executive director of the SCIC, says that with an extended warranty, you step to the front of the line. But Steve Sheinkopf, of Yale Appliance and Lighting, in Boston, says he sells and services his own extended warranties because most third-party administrators do not respond quickly to customer complaints. William Purdy, a factory-authorized appliance repairman in Telluride, Colo., says he's found that administrators pay low and slow, and demand burdensome paperwork.
5. It's easy to check the provider's track record. If you're considering an extended warranty, ask upfront who will provide service and vet the provider online, using a source such as Angie's List. Read the contract and look for deductibles, limits to the number of covered service calls, exclusions to coverage and triggers for cancellation. (If the appliance can't be fixed after a reasonable number of attempts, will it be replaced?) Then check the record of the administrator with your state's department of insurance and the Better Business Bureau. For instance, Assurant, which administers extended warranties for manufacturers such as Whirlpool and KitchenAid, gets an A, the top rating. Warrantech, which sells the RepairMaster warranty through retail appliance dealers and online dealer AJ Madison, gets an F, largely due to lengthy delays in providing service.
6. You can cancel. If you bought an extended warranty, most states mandate a 30-day "free look" period (some contracts provide up to 90 days), during which you can cancel and receive a full refund. (To learn more, contact your state's consumer-protection department.) You may still cancel after that, but you'll receive a prorated refund, and the administrator may charge you a fee.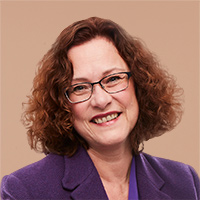 Contributing Writer, Kiplinger's Personal Finance
Esswein joined Kiplinger in May 1984 as director of special publications and managing editor of Kiplinger Books. In 2004, she began covering real estate for Kiplinger's Personal Finance, writing about the housing market, buying and selling a home, getting a mortgage, and home improvement. Prior to joining Kiplinger, Esswein wrote and edited for Empire Sports, a monthly magazine covering sports and recreation in upstate New York. She holds a BA degree from Gustavus Adolphus College, in St. Peter, Minn., and an MA in magazine journalism from the S.I. Newhouse School at Syracuse University.