A Sucker Born Every Minute?
The radical premise of a new book suggests that free markets, even when they function perfectly, don't operate to the benefit of all.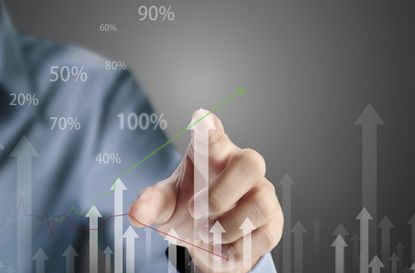 (Image credit: Getty Images/iStockphoto)
Anyone who has taken Economics 101 is probably familiar with the proposition that free markets operate (mostly) on a principle of supply and demand, with businesses providing what consumers want, to the benefit of everyone when all is in balance. But Nobel laureates Robert Shiller and George Akerlof, of Yale and Georgetown universities, respectively, paint a darker picture of our economy in their new book, Phishing for Phools: The Economics of Manipulation & Deception (Princeton University Press).
The title comes from the Internet-born practice of phishing, which means to defraud someone by posing as a legitimate contact. For the authors, phishing is simply getting people to do things that are in the interest of the phisher but not of the target; phools are the targets. The radical (at least in economic circles) premise is that free markets, even when they function perfectly, don't operate to the benefit of all. Instead, according to the book, "The free-market equilibrium generates a supply of phishes for any human weakness."
The bulk of the book is a laundry list of the big and small ways we are phished for phools, ranging from the mortgage-backed securities debacle to more commonplace occurrences in our everyday lives. There's a discussion of advertising, of course, with its uncanny ability to zero in on our vulnerabilities. The authors also give examples of home-buying and car-shopping rip-offs, credit card enticements to overspend, and food and drug travesties ranging from the meat-packing horrors exposed by Upton Sinclair in 1906 to Merck's painkiller Vioxx, pulled from the market in 2004 after it was linked to heart attacks. You might be surprised to learn that the authors consider Cinnabons—those mouth-watering, 900-calorie treats—-a classic phishing ploy.
Subscribe to Kiplinger's Personal Finance
Be a smarter, better informed investor.
Save up to 74%
Sign up for Kiplinger's Free E-Newsletters
Profit and prosper with the best of Kiplinger's expert advice on investing, taxes, retirement, personal finance and more - straight to your e-mail.
Profit and prosper with the best of Kiplinger's expert advice - straight to your e-mail.
Healthy skepticism. It all sounds reasonable. But didn't we know this already? Don't consumers have an inherent skepticism about advertising and salesmanship? Haven't the fields of behavioral finance and financial therapy boosted our awareness of biases that might cloud our judgment and emotional baggage that can derail our decision-making? And honestly, are Cinnabons all that bad?
Yes, yes, yes and no, said Shiller when I spoke with him. Start with Cinnabons. It's not that they're not yummy; it's that the company has taken the greatest pains to exploit our dietary weaknesses. And it's not that we're not aware of rip-off artists or that we're not learning more about how we are vulnerable as consumers. But the book contends that phishing, as well as phoolish consumers, are the natural order of things and not a departure from it.
I'm not sure I buy the argument about Cinnabons; life would be dreary without any splurges. And despite the book's premise, the picture isn't as bleak as it seems, even to Shiller. "I'm an optimist. I think we're coming to a better world," he says. But that requires institutions such as the Securities and Exchange Commission to be vital safeguards in a phishing economy.
Buyer beware. What can we do to up our game—to put a little more caveat in our emptor? "On numerous occasions I've recommended reading magazines like Kiplinger's," says Shiller. (We agree!)
Plug aside, Shiller says that consumers must be both educated and on their guard. "It's an ongoing process. When you live in a phishing equilibrium, you can't rely on a salesperson. You have to understand the biases of your information sources. And you have to try to pursue sources that are ethical." That's particularly important advice for investors in financial markets, says Shiller. "There's no way to tell how much of a role phishing plays," he says. But rest assured, "it plays a role."
Executive Editor, Kiplinger's Personal Finance
Anne Kates Smith brings Wall Street to Main Street, with decades of experience covering investments and personal finance for real people trying to navigate fast-changing markets, preserve financial security or plan for the future. She oversees the magazine's investing coverage, authors Kiplinger's biannual stock-market outlooks and writes the "Your Mind and Your Money" column, a take on behavioral finance and how investors can get out of their own way. Smith began her journalism career as a writer and columnist for USA Today. Prior to joining Kiplinger, she was a senior editor at U.S. News & World Report and a contributing columnist for TheStreet. Smith is a graduate of St. John's College in Annapolis, Md., the third-oldest college in America.